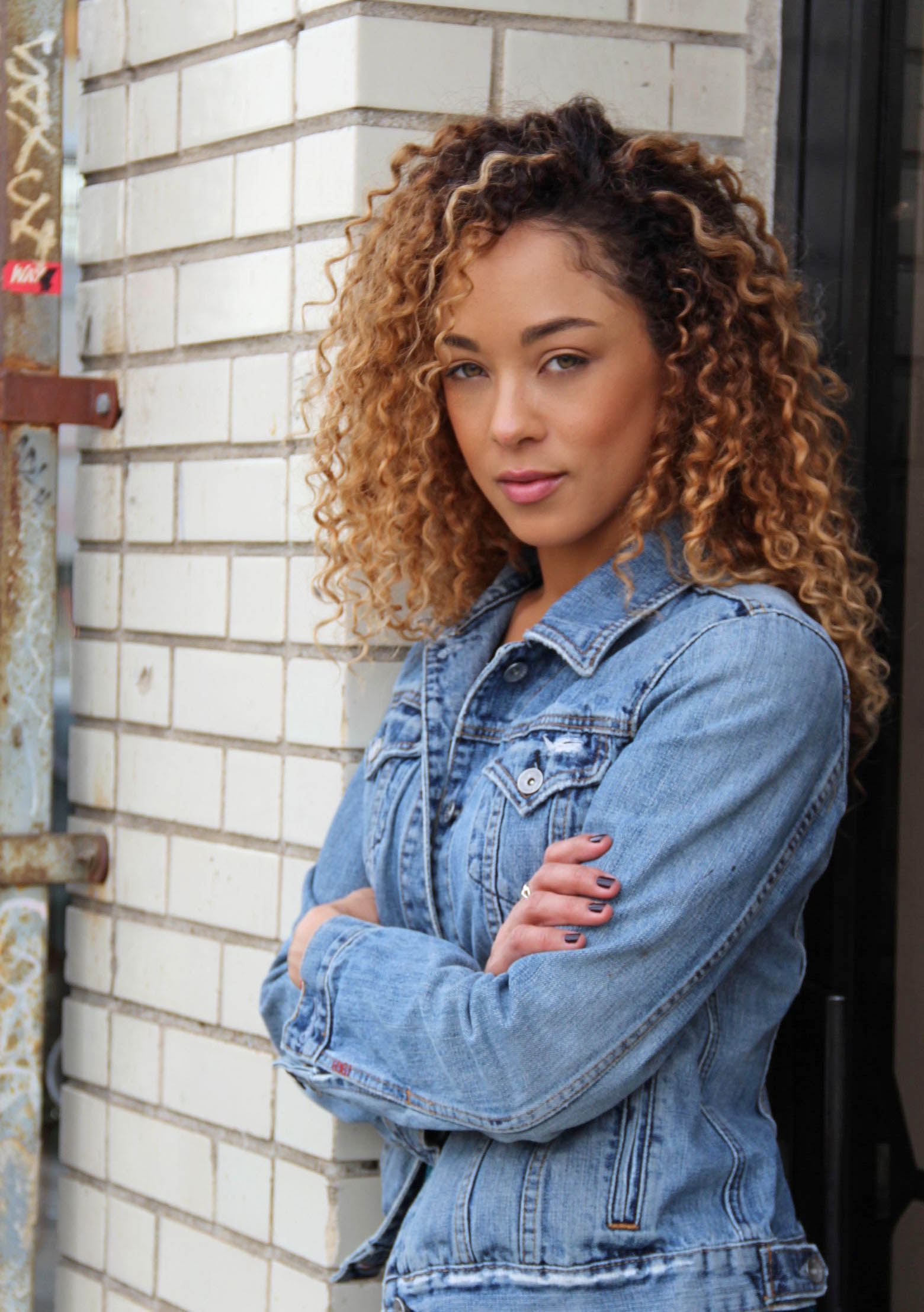 TV audiences came to know Chaley Rose as Zoey Dalton on the hit ABC drama, "Nashville," in which she portrayed an aspiring singer. The spotlight was placed on her strong and sultry voice throughout her time on the series. Luckily, we will be hearing Chaley sing again in the future. This time, singing her very own music.
When Chaley was honored this past February as one of the 2016 New Beauties at LATF's Hollywood Beauty Awards, we came to know her beyond the character we grew so fond of on "Nashville." It is easy to say that she is, in fact, beautiful inside and out. Cliché perhaps, but it is the truth. We sat down with Chaley to learn more about her story as an actor and a singer, the struggles she's seen and the future she's excited for.
Being from Indiana, how did acting come into the picture?
I always wanted to be an actress and a singer. And my mom, who's a journalist, was not really into it. She didn't necessarily discourage it, but she encouraged me in other directions.
What did she encourage you toward?
To pursue journalism, but she also absolutely supported my dreams. She got a camcorder and let me play with it with my friends as much as we wanted. So we were always doing sketches —I would imitate SNL sketches. But when I was about 16, my parents had just gotten divorced and my brother was rebelling; he's two years older. In my mind, I was thinking "Well, everyone's doing whatever they want to do." So I sat my mom down and said, "I'm going to be a singer." That was my rebellious phase; and then I moved to New York.
What were you doing in New York?
I didn't know what I was doing when I got there, but I met a music manager and some producers. I was there for about six months. This manager introduced me to some great producers, and then he said, "Let's go on a date." This became the theme, which was very discouraging. It was bad, so I began to think, "If this is how this business is, maybe I'm not supposed to be a singer." And I kind of grieved that. Thankfully, I got into an amazing acting class with Anthony Abeson. He was the first person I met in New York who didn't want anything from me. I was broke, and he was like, "Come to class, I'll put you on a tab." But I was completely burned out in New York. I couldn't get an agent. I couldn't get in the room. So when the guy who I was dating at the time, wanted to come to LA for pilot season, I made the move too.
And that's when things started to change for you?
I was here for six months and I booked a Jack in the Box commercial, which was like the turning point. Then I was in another commercial with Jason Alexander. One day I got a phone call one day from Taylor Estevez, Charlie Sheen's nephew who was working as his assistant. He said, "My uncle loved your Jack in the Box commercial, and wants to put you on a show." And I was like, "OK, yeah right. Thanks, buddy, here's my manager's number." But it was true! So he gave me one line on "Anger Management" out of the kindness of his heart. I think that's important for people to remember: he's a very kind person.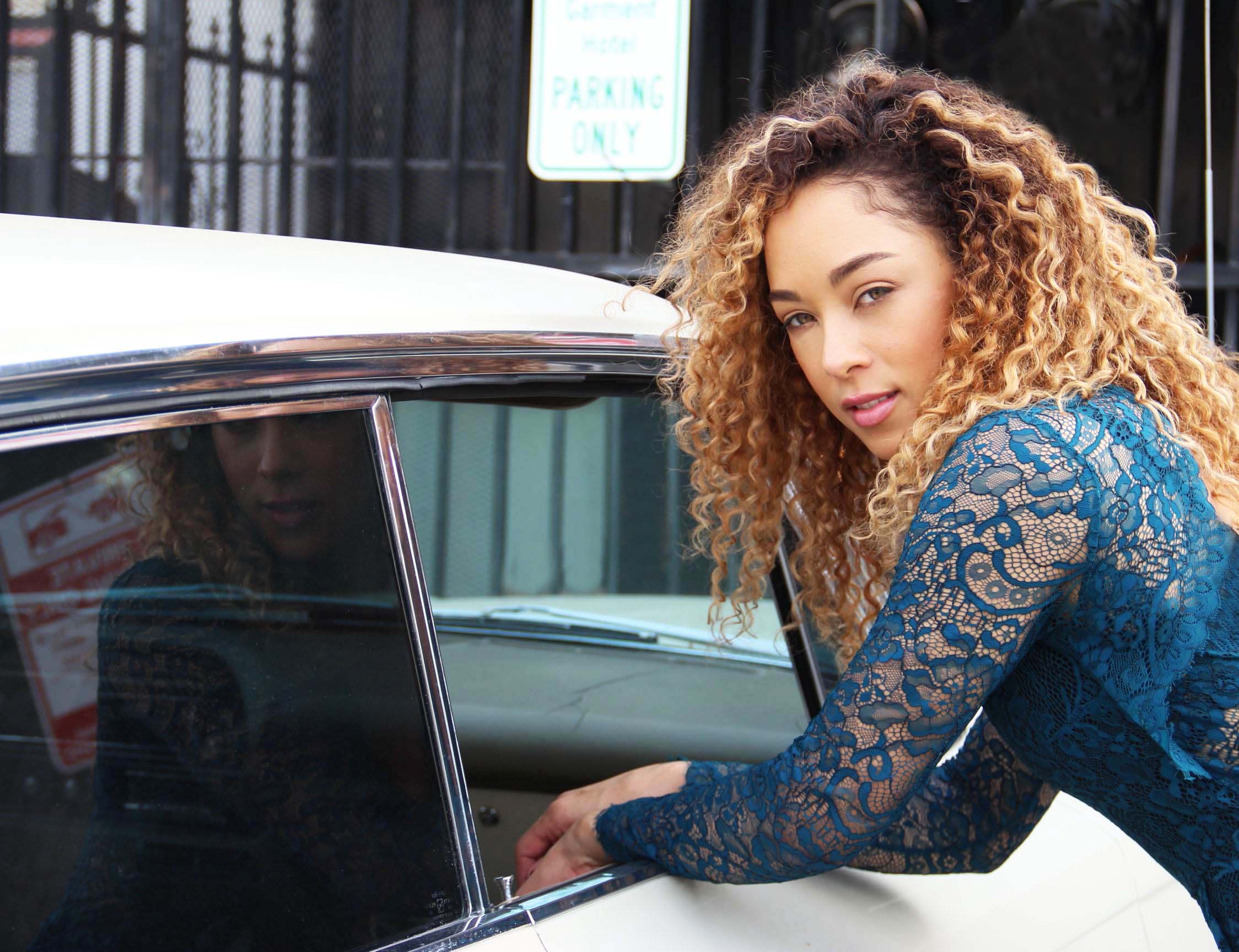 Then came "Nashville?"
Before the Nashville audition, I still had never done a guest star role. A guy who I used to work with in high school sent me a Facebook message. His girlfriend is great friends with Clare Bowen, and he had just overheard Clare saying that they were looking for a black actress who sings, for Nashville, and they were having a hard time finding the character.
So I copied and pasted the message to my agent at the time on Tuesday night, and on Wednesday morning, I get an e-mail, like, "Great, your wish is my command. You have an audition tomorrow, on Thursday."
I went in for Jeanie Bacharach, and I sang and I read. She asked me to stay, and then brought in Callie Khouri who's the creator and Oscar winner for "Thelma and Louise." That was Thursday, and on Friday I got the call saying, "You're going to Nashville tomorrow."
They developed your character, Zoey more than what was initially written for her right?
I was only supposed to do four episodes, and I did 28. I did all of season two, half of season three, and came back for four. It changed my life. It was my first job. And plus, it validates you as an actor and a singer. It was full circle, because I had completely grieved my music career, and then my first big job was playing a singer. "Nashville" is a special show. It is a family, because everyone has transplanted to Nashville — even me.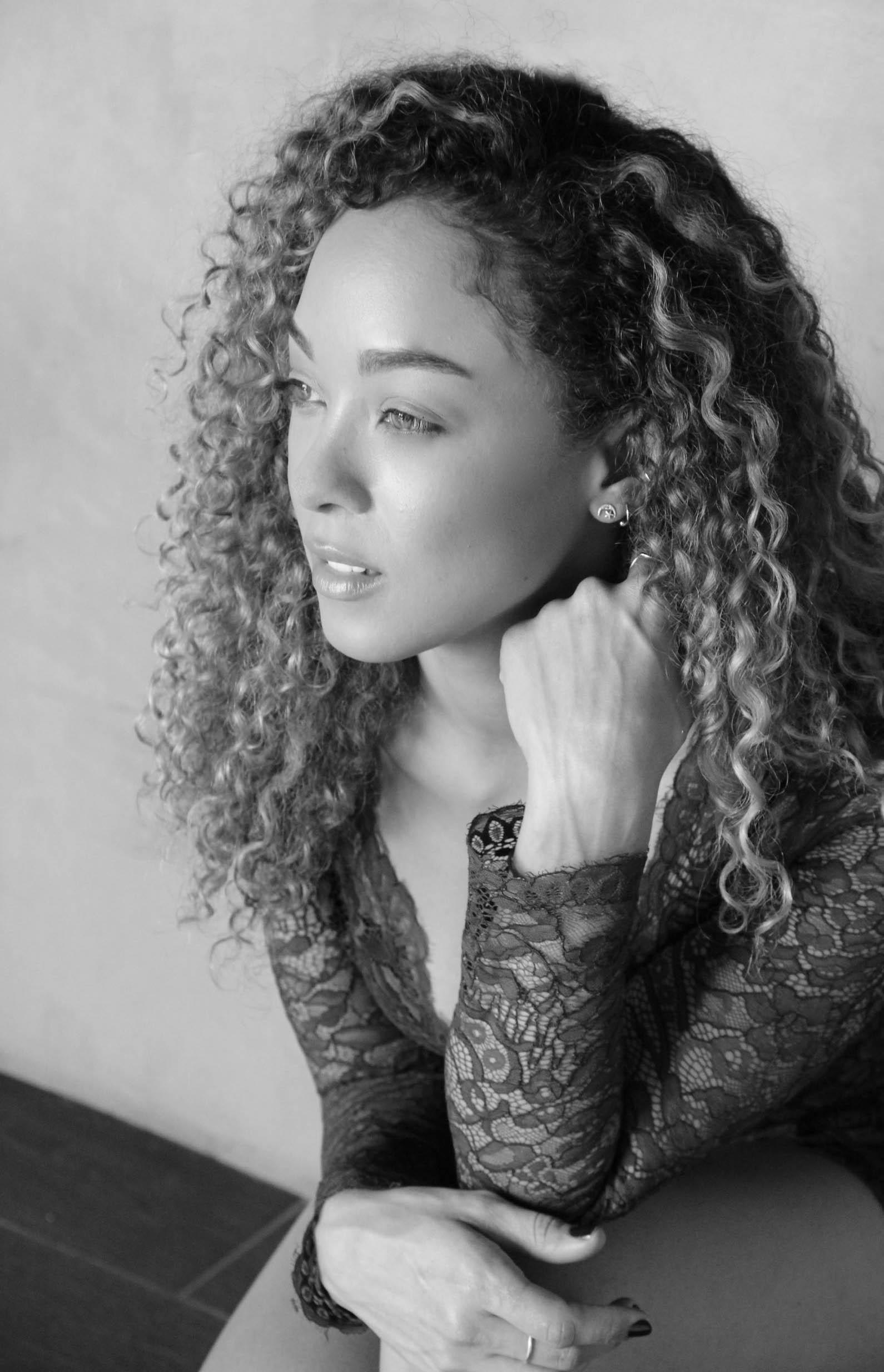 Does everybody play music together off set?
Yes! Sam Palladio and Chris Carmack, who plays Will Lexington, have been rehearsing a lot of stuff together, because they're going to start doing some gigs together. Chip Esten and Clare Bowen tour together a lot, and Chris joins them sometimes. Another amazing artist on the show is Aubrey Peeples. She's a blues artist — unbelievable voice. And I don't think they knew that at first, because she was the pop artist. We were at this welcome back party before season two, and she got up and sang one of her songs, and everybody did not know she could sing like that. And they started writing that into the show.
Now you're working on your EP. What kind of music are you writing?
I want to do Americana. It's a very broad genre. The people who do Americana truly just do it for the love of music. They are more underground than you'd think. It has a little bit of everything. Folk rock, country, soul — so it is vague, but Jason Isbell is probably the most popular Americana artist right now.
And Chris Stapleton is in the country category. He's on the edge of Americana. But I don't think EPs are popular in the world of Americana, so I'm just taking it one song at a time.
Do you have anybody who writes with you?
I have been doing co-writes in Nashville. I'm honored to get to write with some of the people I get to write with. They are so good at turning a phrase, and saying something so profound in such a simple, beautiful way. It's been kind of humbling for me to sit down and write with them.
Do you play any instruments?
I don't. I play ukulele well enough to write songs by myself, but I wouldn't play it at a show. So I've been doing some co-writes and writing by myself.
Tell us about your new project, Filthy Preppy Teen$?
Paul Scheer and Jonathan Stern produced. They did "Wet Hot American Summer" on Netflix. "Filthy" has a really funny cast, and it's a parody of Pretty Little Liars, Cruel Intentions; of the teen shows. But it's launching Fullscreen, which is a new digital platform. They're owned by YouTube, so Fullscreen will launch this year. I'm excited for people to see me in this way. It's really fun.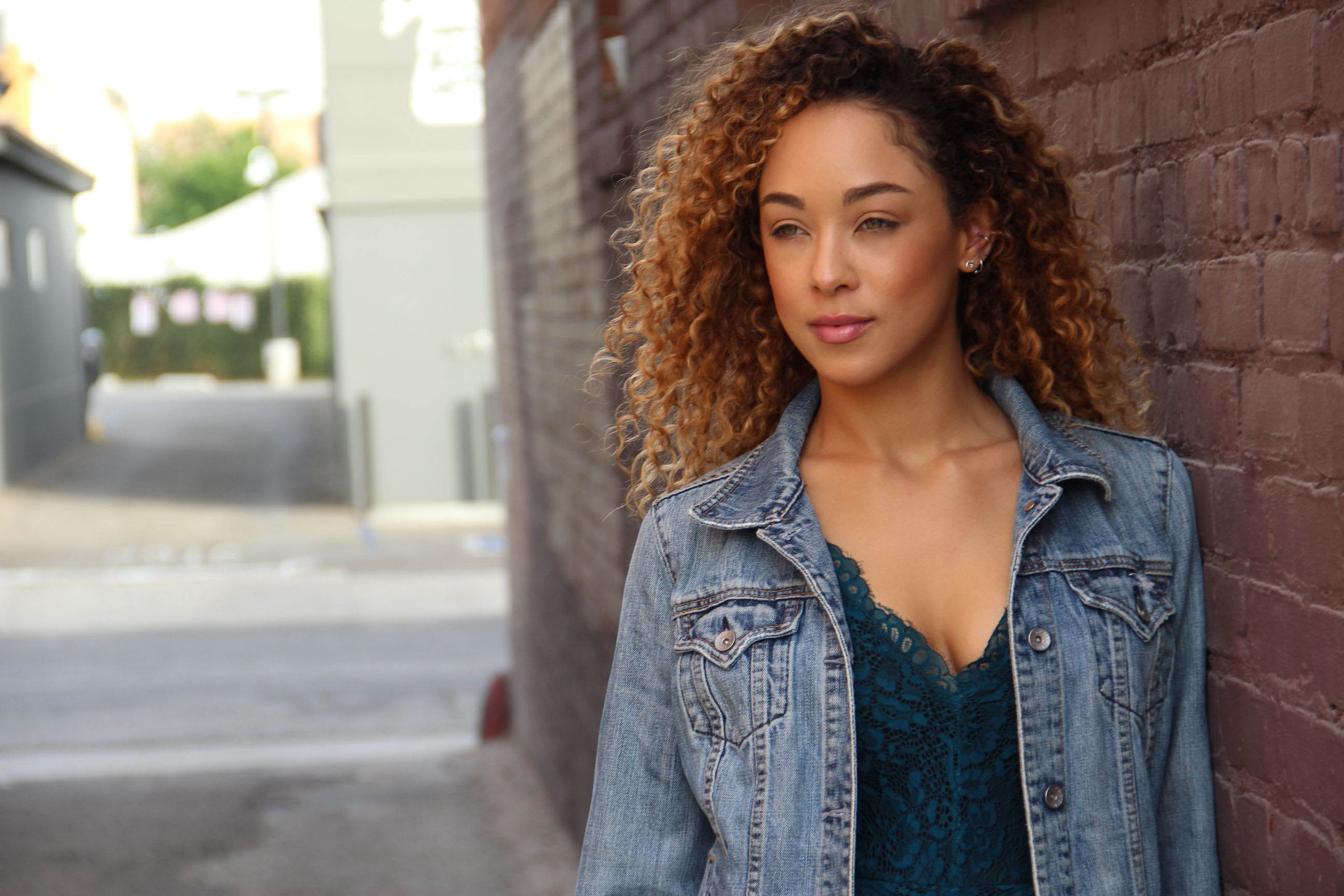 It must have been a nice change to do comedy…
I had to be completely out of control, because it's an over-the-top comedy. We shot eight episodes in 11 days, which is fast. I was in six of those, and I play the headmistress of the high school. Initially they wanted a middle-aged woman, and then, I guess thought it would be funnier if the headmistress was much younger. And I am the arch nemesis of the two most popular kids in the school. At one point, I go off at everybody at the prom. I won't tell you how it ends!
Follow Chaley: