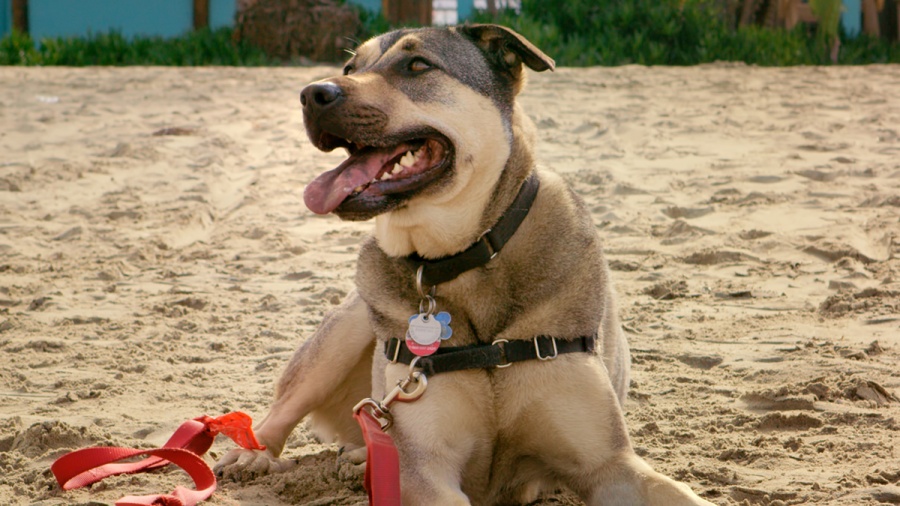 We definitely have our top favorite animal movies… "Milo & Otis," "All Dogs Go To Heaven," "Homeward Bound," "Hachi: A Dog's Tale," we could go on! But now there's a new film to add to our movie night list… "Rescue Dogs: The Movie!"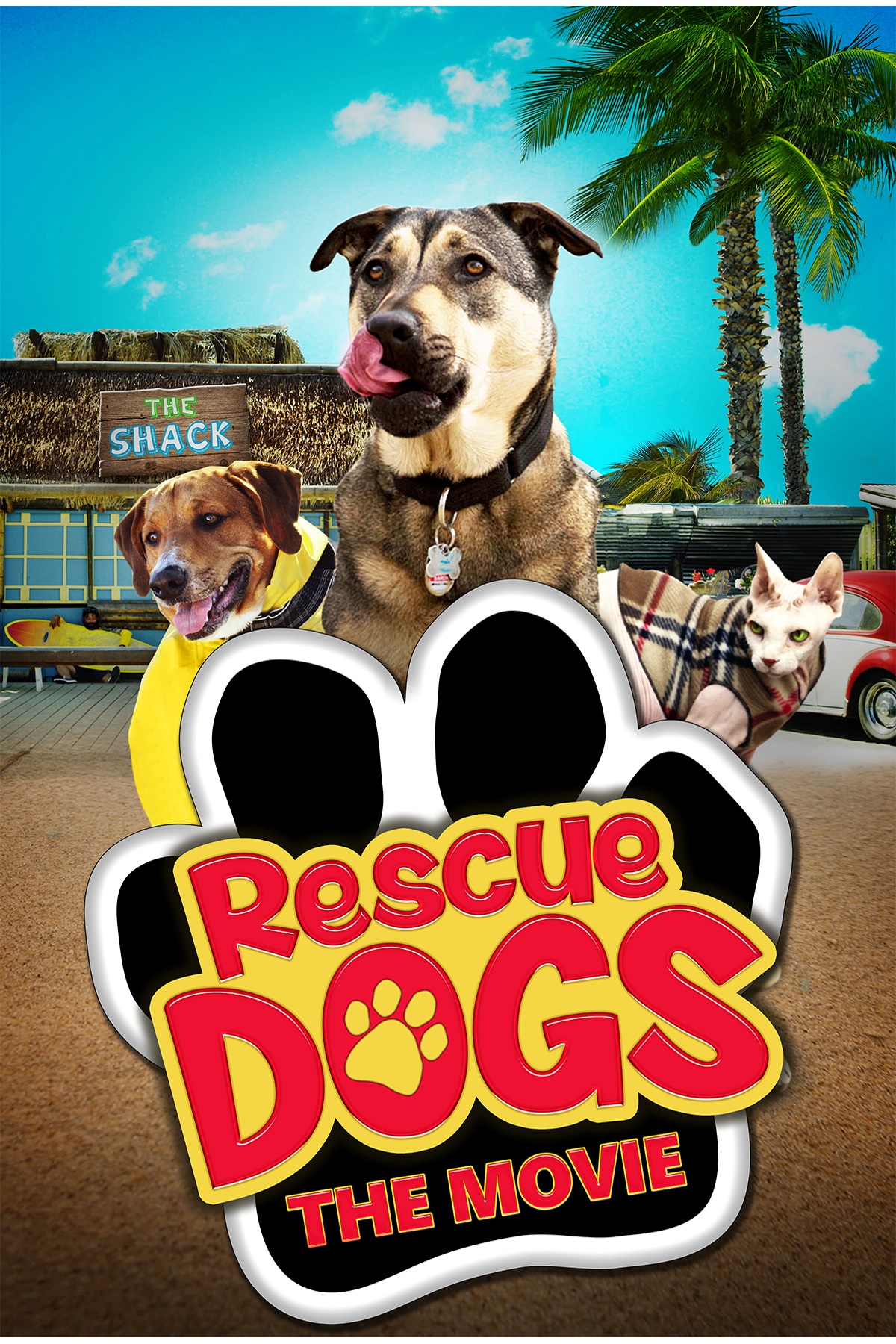 Being Angeleno dogs (and cat)… we especially love this tale (pun intended). Why? Because, it features REAL rescue animals (just like us!) front and center. Voices for the rescue heroes are provided by voice-over veterans Peter Oldring and Fred Tatasciore, Tamara Garfield, and viral Youtube sensation Brian Hull, whose voice impersonations have reached millions of fans. The voice cast joins the human cast of Paul Haapaniemi, Jordan Rawlins, and Courtney Daniels.
The story follows Tracy and his rescue dog Charger who have to foil the plans of an Evil Businessman who wants to knock over their beach restaurant in order to build his golf course. With help from his brother, Tracy tries to meet the bills, manage the kitchen (where Charger helps cook!) and still find time to fall in love with a beautiful dancer named Bridget. Through a comedy of errors and mishaps, the humans discover they can be rescued by their very own rescue animals.
The story is uplifting and the dogs, cats, hamsters, gerbils and more are fantastic!
Written by Jordan Rawlins and MJ Anderson
Co-directed by Anderson and Haik Katsikian
In addition to the theatrical release beginning April 1st, the distributors have joined forces with Tugg and are making it possible for charities and animal rescues anywhere in the U.S. to host their own screenings to raise money and awareness about the joys of rescuing shelter animals. A link on RescueDogsMovie.com homepage allows charities to apply to host a screening at a local theater near them.
RESCUE DOGS is being released via the newly-minted distribution arm of BBE, Busted Buggy Pictures.Busted Buggy Entertainment is a film and television production company founded by actress, Courtney Daniels.
Find out where you can see "Rescue Dogs!" http://rescuedogsmovie.com/screenings/
Ruff xoxo Meow – Casper, Laurie, Blanche and Elvis