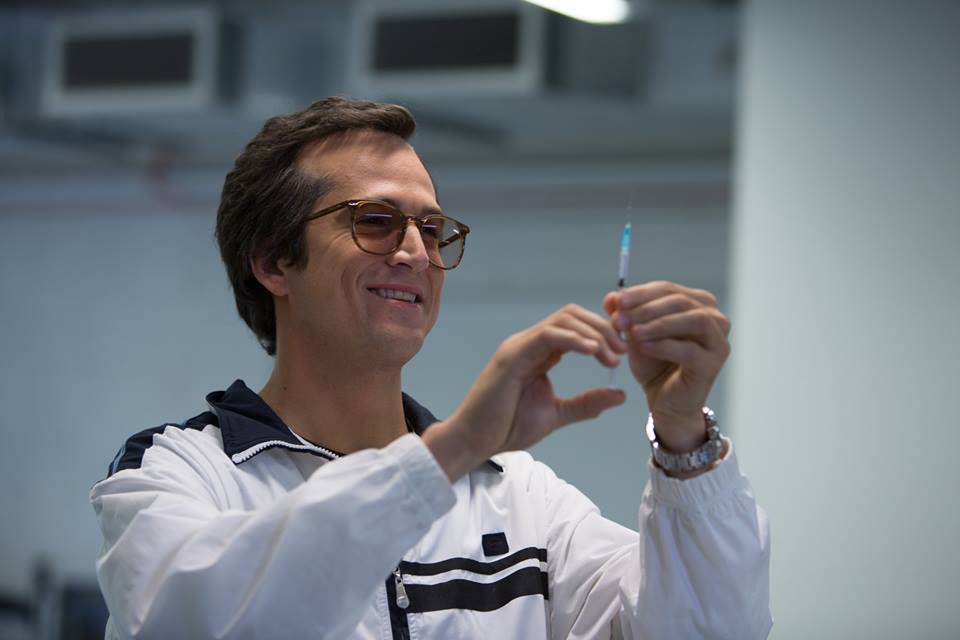 The rapid rise and shocking downfall of seven-time Tour de France winner Lance Armstrong is compellingly revisited through the eyes of the journalist who helped expose him in "The Program," a sports drama starring Ben Foster ("Lone Survivor"), Chris O'Dowd ("Bridesmaids") and Jesse Plemons ("Black Mass").
Adapted by John Hodge ("Trainspotting") from David Walsh's book, "Seven Deadly Sins: My Pursuit of Lance Armstrong," this swiftly paced biopic directed by Stephen Frears ("The Queen") doesn't stray far from the facts, but still cycles by with maximal entertainment value. A finely wrought morality tale about one of the biggest sports scandals of recent memory, Hodge's artful adaptation shrewdly condenses a decades-spanning storyline into a lean 103 minutes, and along the way evokes as much compassion as criticism for a man whose will to win was a double-edged sword. Frears' immaculate direction and David Cohen's dynamic cinematography are reason enough to seek out this sports story told with "All the President's Men" style thrills, but by far the crowning achievement of "The Program" is Ben Foster, whose bone-deep portrayal of Armstrong is nothing short of electrifying.
Charting the cyclist's career from the early 90's through the late 2000's, "The Program" begins with a 1993 interview between a then unproven Lance Armstrong (Ben Foster) and Irish sports journalist David Walsh (Chris O'Dowd), during which his competitiveness is on full display. Still, in spite of his arrogance, Walsh takes a shine to Lance, predicting that while his low endurance may prevent him from winning a tour, he's sure to gain ground in the one-day races. Unfortunately, the rest of the cycling world is not on a level playing field, with widespread use of a performance-enhancing drug called EPO pervading the sport. Seeking a similar edge, Armstrong decides it's high time to join the ranks of the cheaters.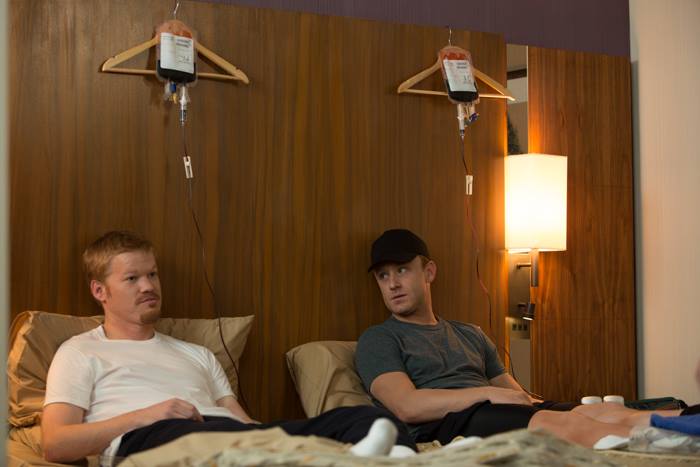 Although Armstrong's initial attempts to obtain EPO are shot down by Michele Ferrari (Guillaume Canet), the Italian sports doctor who introduced the drug to the cycling world, he eventually secures the drug and pedals to victory in a one-day race soon thereafter. But Lance's success is short-lived, as a diagnosis of stage 3 testicular cancer brings his racing career to a screeching halt. Luckily, not only does Lance beat his illness, he comes out the other side with a lean enough build to become a winning tour rider.
What follows is a dramatization of Armstrong's unprecedented transformation from unlikely underdog to cancer surviving sports hero to pariah of the first order, told with journalistic accuracy from Walsh's perspective as the vindictive cyclist tries to discredit him along the way. From outsmarting anti-doping officials and silencing his teammates to his married life and the formation of his cancer support foundation, "The Program" delves deep into an athlete whose competitive ferocity ultimately turned his fairytale story into a horror show.
Armstrong's story is sensational enough on its own to warrant a big screen adaptation, but screenwriter John Hodges really elevates the material by turning it into a journalistic thriller that spans two decades without it ever feeling like a Cliffs Notes version. Helping relate this controversial tale is Stephen Frears, a remarkably versatile director who has taken on a wide range of subjects ("High Fidelity," "Philomena,") throughout his accomplished career, and done so without ever doubling back stylistically. Beyond the superb performances he gets from his actors, Frears and cinematographer Danny Cohen ("Room") also nicely capture the fast-moving sport through a kinetic visual style, aided by Valerio Bonelli's energetic editing.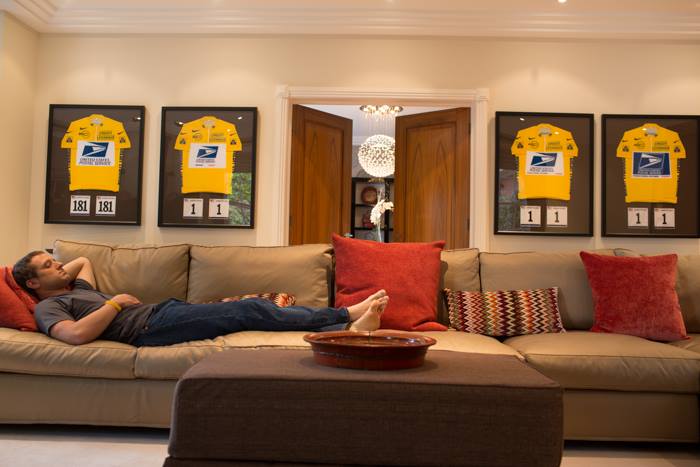 Known best for hard-edged roles in films like "3:10 to Yuma" and "The Mechanic," as the egotistical Armstrong, Ben Foster is given the opportunity to display his acting talents in a way he hasn't had since the excellent 2009 war drama, "The Messenger," and he takes full advantage. Between the intensity he brings to the role and the Machiavellian maneuverings of his character, Foster's performance absolutely pops off the screen, and it doesn't hurt that his resemblance to the disgraced athlete is uncanny.
In a rare dramatic turn, Irish comic actor Chris O'Dowd ("Bridesmaids") excels as David Walsh, the sports journalist whose fight to detect doping in cycling nearly cost him his career. And coming off his excellent turn as the ill-fated Butcher of Luverne in the second season of "Fargo," Jesse Plemons gives another commanding performance as Floyd Landis, Armstrong's Tour de France winning teammate whose own doping scandal preempted Lance's undoing. Dustin Hoffman also makes a welcome cameo as a risk insurer fighting to recover the bonus earnings Armstrong received for his fraudulent tour wins.
Those partial to sports docs may prefer Alex Gibney's 2013 film, "The Armstrong Lie," but with a masterful storyteller like Stephen Frears at the helm and an exciting performer like Ben Foster in the lead, "The Program" is hard to beat.
Running Time: 103 minutes
Rated R for language