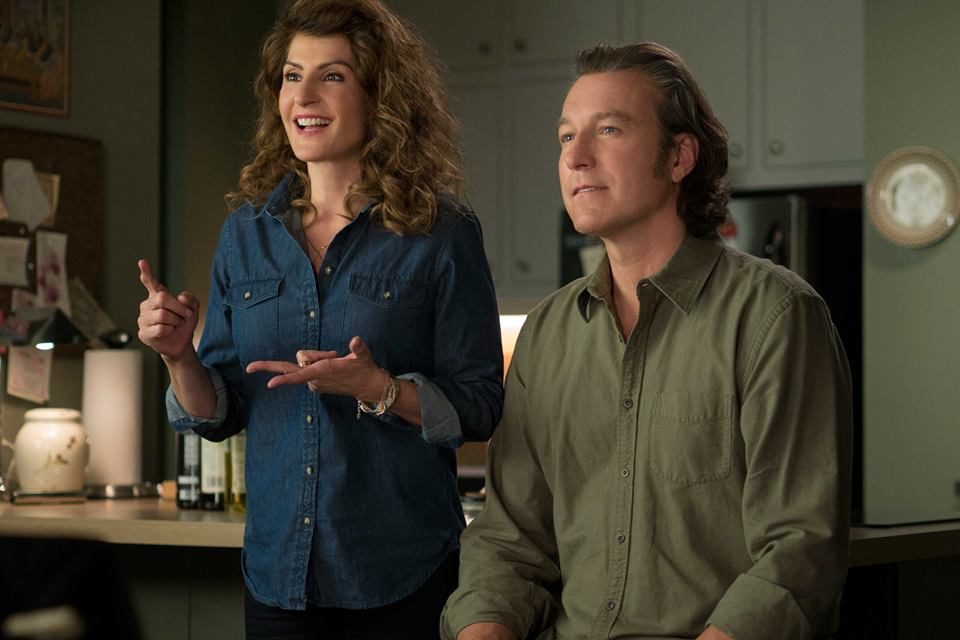 Oh, how much we learned from the 2002 film, "My Big Fat Greek Wedding." Windex heals everything (even acne) and the root of every word derives from the Greek language. It was hard not to love the highest-grossing romantic comedy of all time, written by and starring Nia Vardalos. The story was charming and the characters endearing. But a big-screen family reunion almost fourteen years later doesn't prove to be as laugh-out-loud as its predecessor. While the sequel "My Big Fat Greek Wedding 2," has its 'feel-good movie' appeal, the screenplay is cheesy and the run-on jokes turn stale.
That new-found spark between Toula (Nia Vardalos) and Ian (John Corbett) that captivated audiences in the first film has now faded. Their teenage daughter, Paris (Elena Kampouris) seems to be the only thing they can discuss at the dinner table. But with Paris going off to college, Toula and Ian struggle to find a way to reconnect and re-ignite the romance in their marriage. Meanwhile, the Portokalos family is as tight as ever, all living on the same block and putting their noses in each other's business. But, this time around the wedding planning is for Toula's parent's Maria (Laini Kazan) and Gus (Michael Constantine), who discover that their original marriage certificate was never made official with the priest's signature.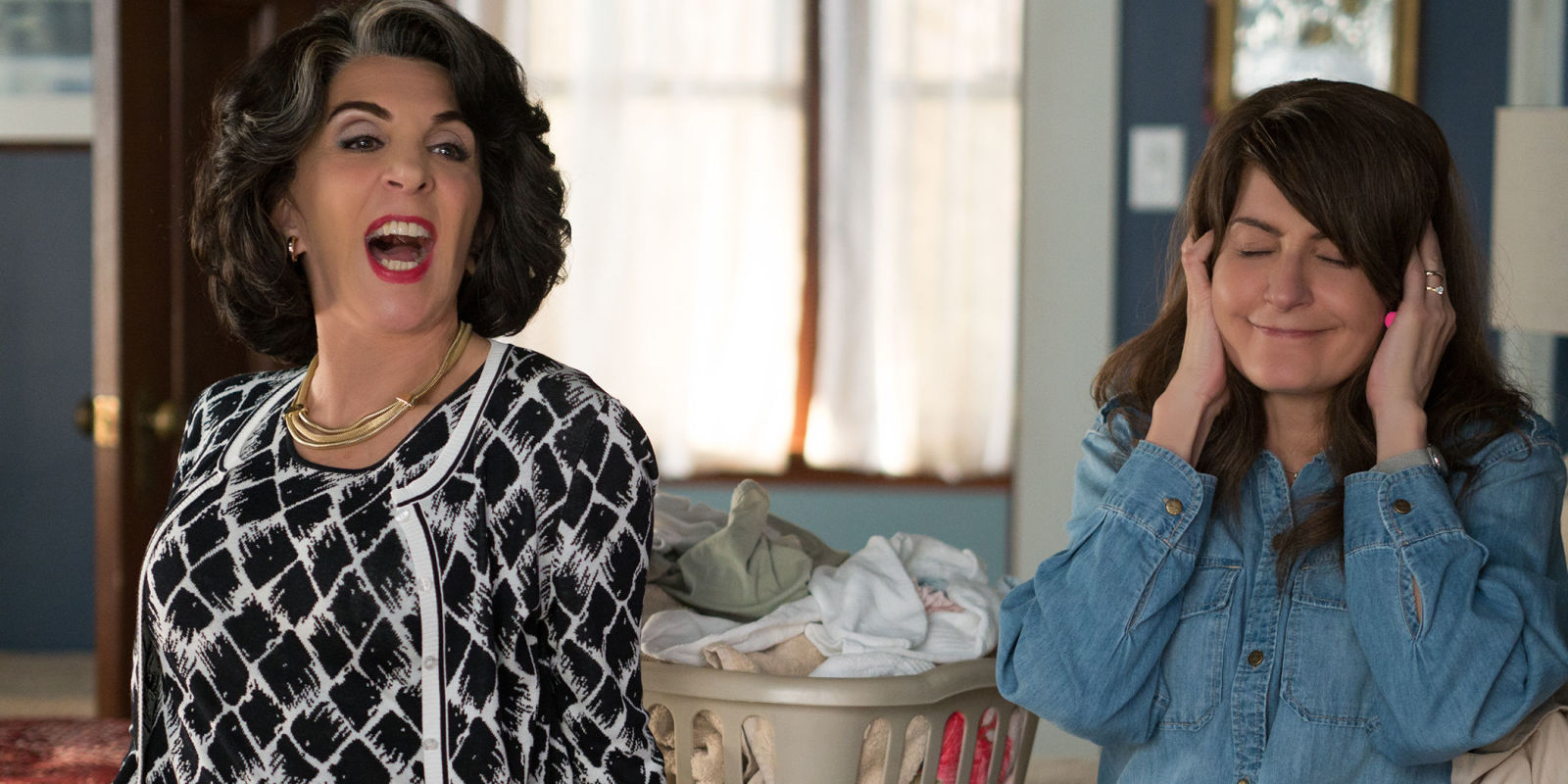 Vardalos' screenplay seems to latch onto the quips and puns from the previous script. Unfortunately, if you've heard them once, you've heard them a thousand times. Laini Kazan and Michael Constantine do deliver some knee-slapping laughs throughout, but it's Andrea Martin who, once again, steals the show as the blunt and hysterical Aunt Voula. In fact, the filmmakers might have been better off doing a spinoff sequel just centered around Aunt Voula.
Tom Hanks and Rita Wilson return as producers and Wilson makes a brief cameo appearance with John Stamos. As for Vardalos and especially Corbett, they're fairly forgettable. Kampouris is a fine angsty adolescent, portraying the hormonal daughter who is pressured to stay home for college. Otherwise, the old gang is back and obnoxious as ever, from Joey Fatone to Louis Mandylor and Gia Carides.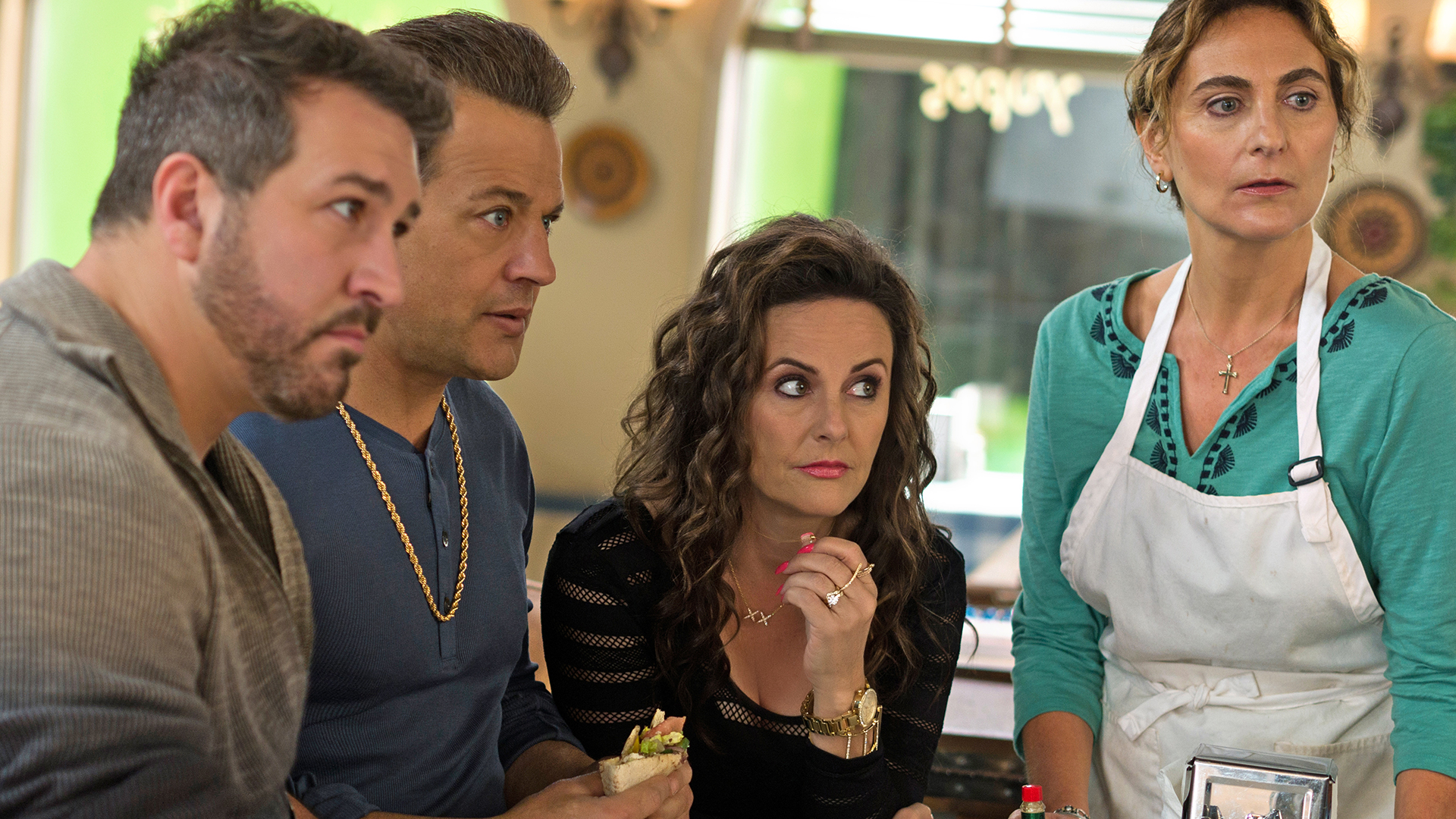 It's not that "My Big Fat Greek Wedding 2" isn't without some laughs and heartwarming moments, but you might be better off waiting for it to show up in your OnDemand queue.
Director: Kirk Jones
Runtime: 94 min
Rated PG-13 for some suggestive material