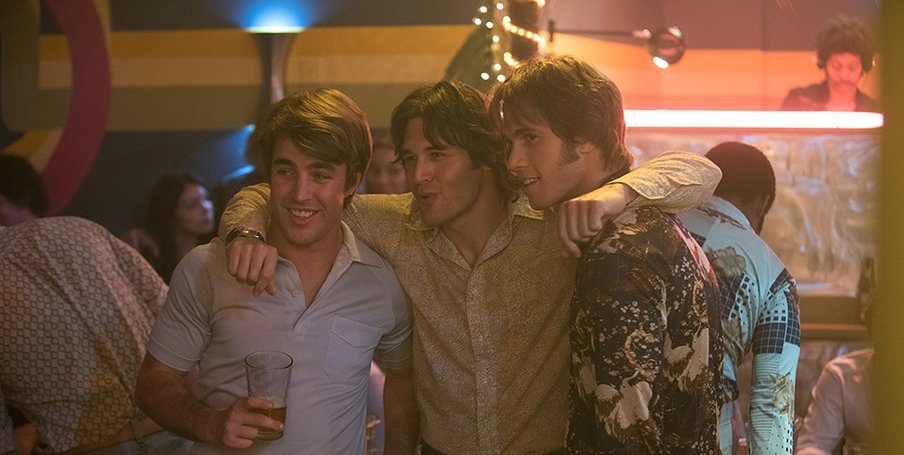 Following his decade-in-the-making masterwork "Boyhood," writer-director Richard Linklater returns once again to his intoxicated glory days with the similarly themed, but much more lighthearted "Everybody Wants Some!!," an 80's-set comedy about a rowdy college baseball team.
An unabashed bro-fest with an intellectual underbelly, this "spiritual sequel" to Linklater's stoner classic "Dazed and Confused," is a fun-filled ode to youthful inconsequence that will play well to the college and nostalgic 80's crowds. Essentially a two-hour chill session with some of the funniest jocks you'll ever meet, once moviegoers acclimate to its freewheeling spirit, they should have no trouble embracing the frivolous fun at hand. With a characteristically strong screenplay by Linklater that serves up plenty of raunch but still squeezes in some poignant commentary about living in the moment, an eclectic soundtrack that perfectly captures the evolving sound of the time, and a winning cast of up-and-comers, this is one college bash you won't want to miss.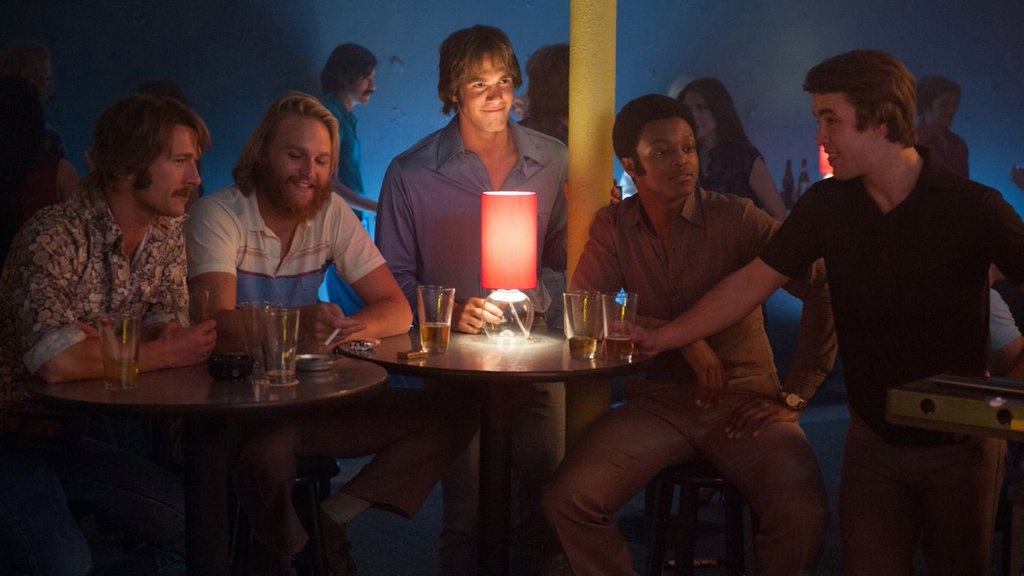 Set in September, 1980, in the days preceding fall semester, "Everybody Wants Some!!" kicks off with Jake Bradford (Blake Jenner), an awkward but affable freshman pitcher for Southeast Texas State University, moving into a campus house occupied by the baseball team. As Jake soon learns, the team is as colorful as they come. There's Finn (Glen Powell), the lady-loving smooth talker; Roper (Ryan Guzman) and McReynolds (Tyler Hoechlin), a pair of arrogant seniors; Jay Niles (Juston Street), a human wrecking ball; Billy Autry (Will Brittain), a tobacco chewing country boy; Nesbit (Austin Amelio), a foolishly reckless gambler; and Willoughby (Wyatt Russell), a spiritual stoner who preaches the virtues of telepathy.
Before his bags are even unpacked, Jake is dragged into the team's rowdy world of drinking games, bong rips, macho competitions and skirt chasing. What follows is basically a 72-hour citywide party, spanning disco halls and cowboy bars, keggers and punk shows, with plenty of practical jokes, hooking up and, yes, even some baseball along the way.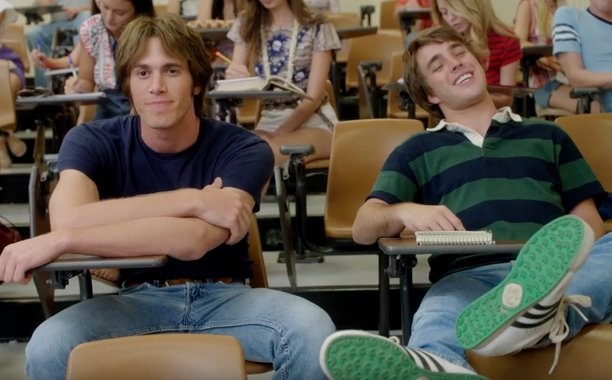 With Linklater's home run of a screenplay, the first hour maintains a steady buzz largely because of the hilarious banter between his well-defined characters as well as the palpable 80's atmosphere. However, even though the humor remains consistent, "Everybody Wants Some!!" hits its peak levels of euphoria a little prematurely, and the story loses some steam when it segues into a romantic subplot. Still, even with the excessive running time and a couple scenes playing too long, it's hard to fault a film for offering too much of a good thing – in this case, crazy college escapades – and overall its strengths far outweigh its weaknesses.
Linklater's casting skills are never more evident than in the terrific ensemble he's assembled for "Everybody Wants Some!!," beginning with "Glee" regular Blake Jenner as the smart, but shy freshman who's subjected to the hazing rituals of his baseball bros. His understated work may go unnoticed since he's stuck in the straight guy role, but he more than holds his own against this competitive cast. Other standouts include Glen Powell as the playboy Finn who woos his women with tales of his average-sized manhood; Tyler Hoechlin as the big swinging, sore losing McReynolds; and Wyatt Russell as a perpetually stoned pitcher with a secret to hide. Juston Street also earns a good number of laughs as the egomaniacal and impossibly energetic Jay Niles.
An 80's throwback with irresistible charm, "Everybody Wants Some!!" is the kind of easygoing entertainment that reminds you to let the good times roll.
Rated R for language throughout, sexual content, drug use and some nudity.
Running Time: 116 minutes
http://www.everybodywantssomemovie.com