I don't have enough fingers to count the number of times I've rushed out the door to a morning meeting and forgotten to put on any jewelry! What's a great dress without the beautiful earrings, necklace and ring to go with it? It's plain!
But, luckily I've found the perfect fashion pairing invention by, medical scientist, Annie Abrahram. Enter, Jewelinx.
After discovering the jewelry organizer, which allows you to match your outfits with your jewelry right on the hanger, I bought one in every color! It's ideal for every woman, whether you're traveling on a weekend getaway, a bridesmaid at your friend's wedding or going to dinner after your gym workout. No more forgetting your precious jewels!
The idea of JEWELINX came to Annie as she struggled each morning to multi-task between taking care of her family and getting ready for work… often forgetting to complete her outfit with her favorite jewelry. Needless to say, I can relate.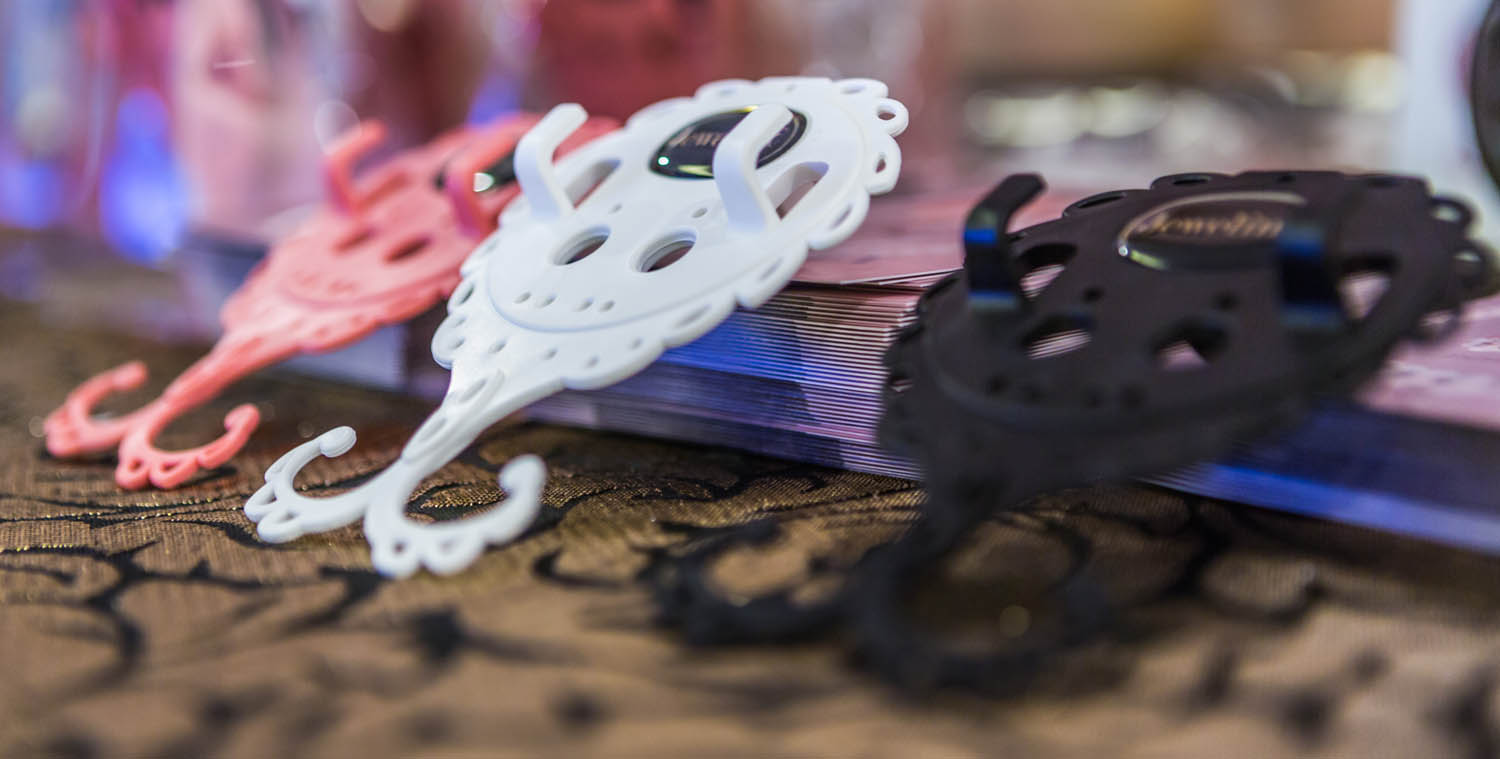 Annie said, "I really wanted something that would help me organize my jewelry and accessories. Ideally, I wanted to see it displayed on a hangar with the outfit I had chosen the night before. There was nothing on the market that fulfilled this need.For some women, accessorizing can be a time-consuming challenge. During my morning rush, I found myself constantly forgetting my necklace, ring or a bracelet, which was quite annoying."
As you can see from the photos, Jewelinx is a 4.5-inch-long by 3-inch-wide flat jewelry holder that hooks directly onto a hanger to display and hold jewelry. I usually place the earrings first, which fit through any of the center holes… and then follow with my necklace, bracelet and rings.
You can get your own Jewelinx in white, black and pink by purchasing directly through the company's website, unique boutiques and soon-to-be found at Bed, Bath & Beyond.
http://www.hangerjewelinx.com/
https://www.instagram.com/officialjewelinx/
https://www.facebook.com/officialJewelinx