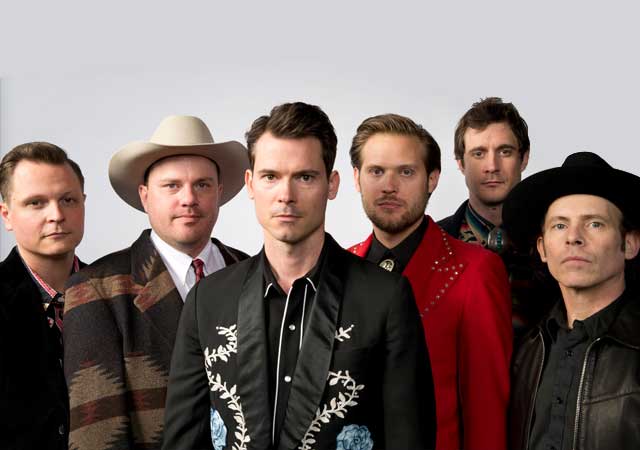 To celebrate the 50th anniversary of Bob Dylan's classic album Blonde on Blonde, the Country Music Hall of Fame ® and Museum will host Grammy-winning Old Crow Medicine Show in concert at 8 p.m. May 12 and 13, in the museum's CMA Theater. In support of the exhibit Dylan, Cash, and the Nashville Cats: A New Music City, presented by Citi, the critically acclaimed band will perform Dylan's groundbreaking creation in its entirety. Tickets are $34 and $39 and will go on sale April 1, at 10 a.m. CDT. To purchase tickets, visit countrymusichalloffame.org.
"Fifty years ago, Bob Dylan came to Music City to work with Nashville's unmatched session players, the Nashville Cats. The result was Blonde on Blonde. This pivotal album opened the floodgates to Music City, and artists such as Joan Baez, Leonard Cohen, Paul McCartney and Neil Young came here to record," says museum CEO Kyle Young. "Blonde on Blonde was the impetus for a major shift in both who and what was recorded in Nashville. Dylan's master work left a new sensibility in its wake and gave rise to a magical time we explore in our major exhibition, Dylan, Cash and the Nashville Cats: A New Music City."
On each of two nights, Grand Ole Opry string band Old Crow Medicine Show will perform Dylan's double-album in its entirety, offering their own unique spin on Blonde on Blonde in celebration of its half-century anniversary.
"Old Crow is very excited to celebrate 50 years of Blonde on Blonde at the Country Music Hall of Fame and Museum. This album has indelibly shaped our band, not to mention Music City," says Old Crow Medicine Show singer and multi-instrumentalist Ketch Secor. "Country Music owes a deep debt of gratitude to Bob Dylan, and we are honored to help pay some of that debt and celebrate this influential Nashville record."
The exhibition Dylan, Cash, and the Nashville Cats: A New Music City runs through December 31, 2016.
For more information, including an exhibit summary, photos, and video, click here.