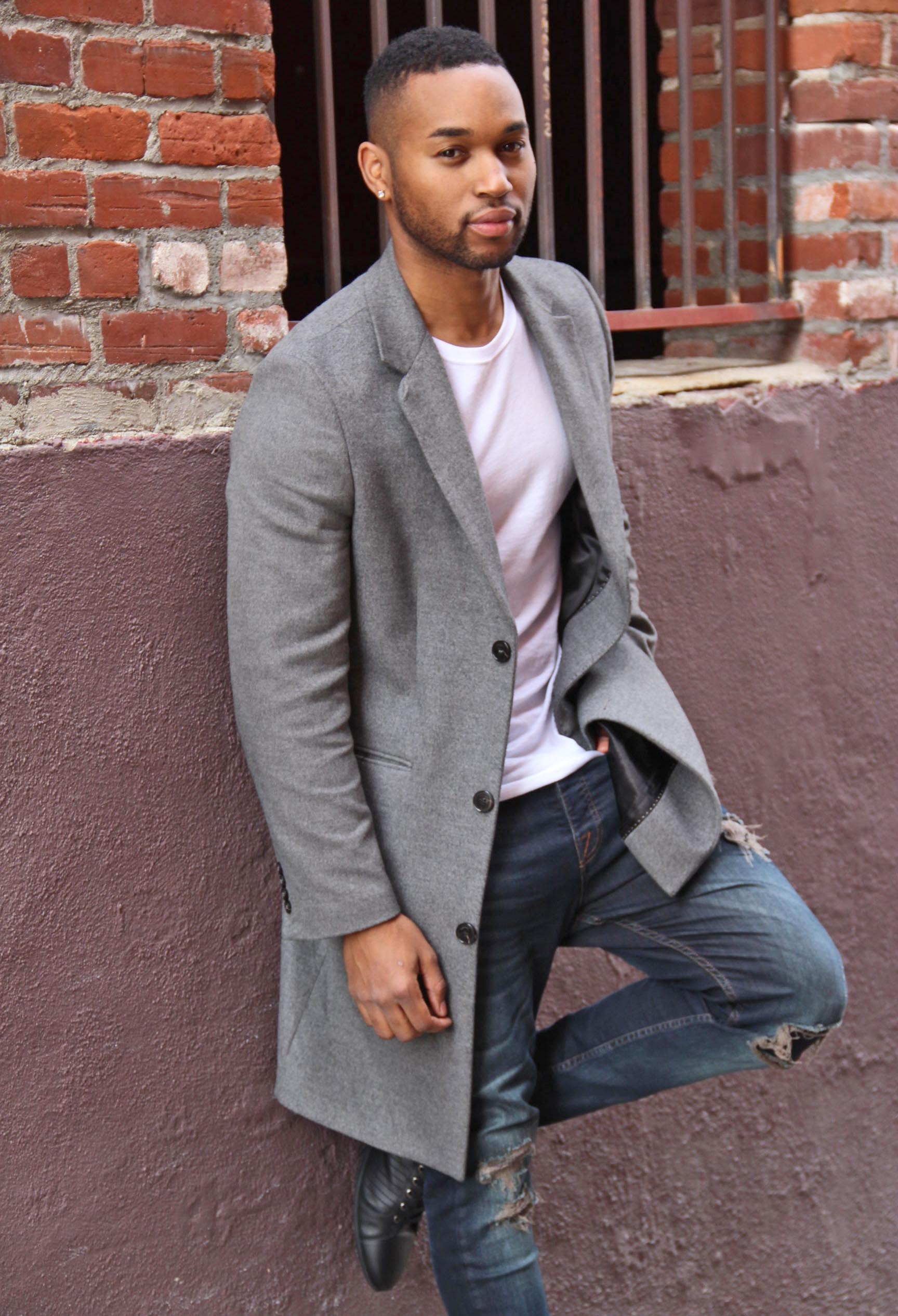 Leonardo da Vinci once said, "It had long since come to my attention that people of accomplishment rarely sat back and let things happen to them. They went out and happened to things." This observation was a recipe for success for Da Vinci, and is also serving actor Tye White; who understands that ambition is the key to achievement.
After graduating college and finding himself in a 9-to-5, suit-and-tie gig, Tye realized he wanted more out of life. So he packed his bags and made the move from Michigan to Los Angeles, trading the suit and briefcase in for scripts and acting classes.
It wasn't long before doors opened and Tye could call himself a working actor, appearing on "Pretty Little Liars," "Mixology," VH-1's "Drumline: A New Beat," NCIS: Los Angeles and "Red Band Society." While there are countless actors running around L.A., few stand out and rise above the rest. That is not the case with Tye, as his career is well on its way to making a mark. He co-stars in Ryan Murphy's miniseries "The People vs. OJ Simpson: American Crime Story," which will premiere, Tuesday, February 2nd at 10PM on FX. Alongside, John Travolta and Cuba Gooding Jr., Tye portrays OJ's son, Jason Simpson. Making even bigger screen strides, he can be seen in Oprah Winfrey's OWN series, "GreenLeaf" this May.
In between shooting, Tye took the time to stop by our LATF offices…
You were a banker in Michigan before transitioning to acting?
I worked for about a year, and then I just couldn't do it anymore and I quit. I resigned and moved to LA.
What was it that made you say, "I want to be an actor?"
It was something I always wanted to do. It was my grandmother's dream. She always wanted to do it, and we always talked about it while I was growing up. She started to get sick — she had cancer — and that was a catalyst. Then I was talking on the phone one day to a friend of mine, and we said, "Yeah, it's only 40 more years until we retire," just joking about it. I was about 22 at the time. Reality was setting in, and I thought, "I can't do it."
You didn't want to be a suit and tie.
No. I resigned, and the next month I was in LA. It was nuts. It makes no sense, and I know that my parents were pissed at me. All my friends — they're all lawyers and in the financial industry.
But they must be on board now…
Oh, of course they're on board now! (laughs)
When you moved here, did you book jobs immediately?
Not at all. It seems like it now because it's kind of been like a snowball effect — downhill if you will — but I had four years without anything significant. Then there was Drumline, NCIS and Pretty Little Liars. That kind of came quickly, but it was quiet after that — just crickets.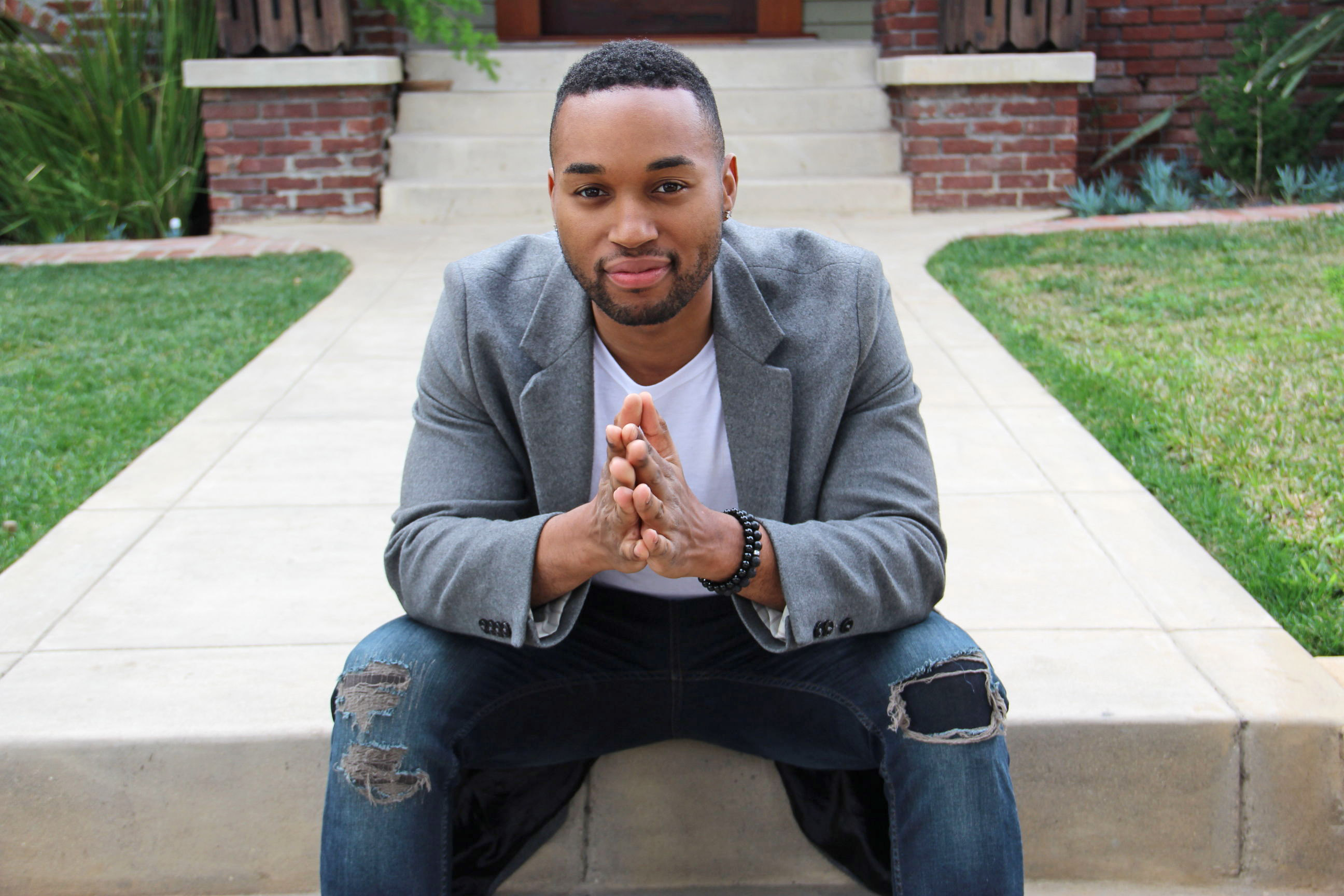 Did you train?
Yes, I trained at this place called Lesly Kahn. Then I did a couple of other things, but mostly it was with my boy, this guy named Felipe. We met at Lesly Kahn. After that, we kind of carried on our own class every day. We called it 'the gym.' We were in there every day. There were probably about five or six of us that left the school, and we just continued it on with ourselves. Friendships were built there; it was a lot of hard work.
Would you say that 'The People vs. OJ Simpson: American Crime Story' is the biggest project you've taken on?
Thus far in my career, it's definitely the biggest, and I hope that it is a catalyst to the next step.
What did you know about the O.J. Simpson story?
He's guilty. (laughs). I think that from the show's perspective, everybody has their own opinion. But I think, at least from what I read in the scripts – that they try to tell a well-rounded story. In my case, they're seeing the effect it had on his son and the rest of his family — his mother, his daughters.
Did you get to meet Jason Simpson?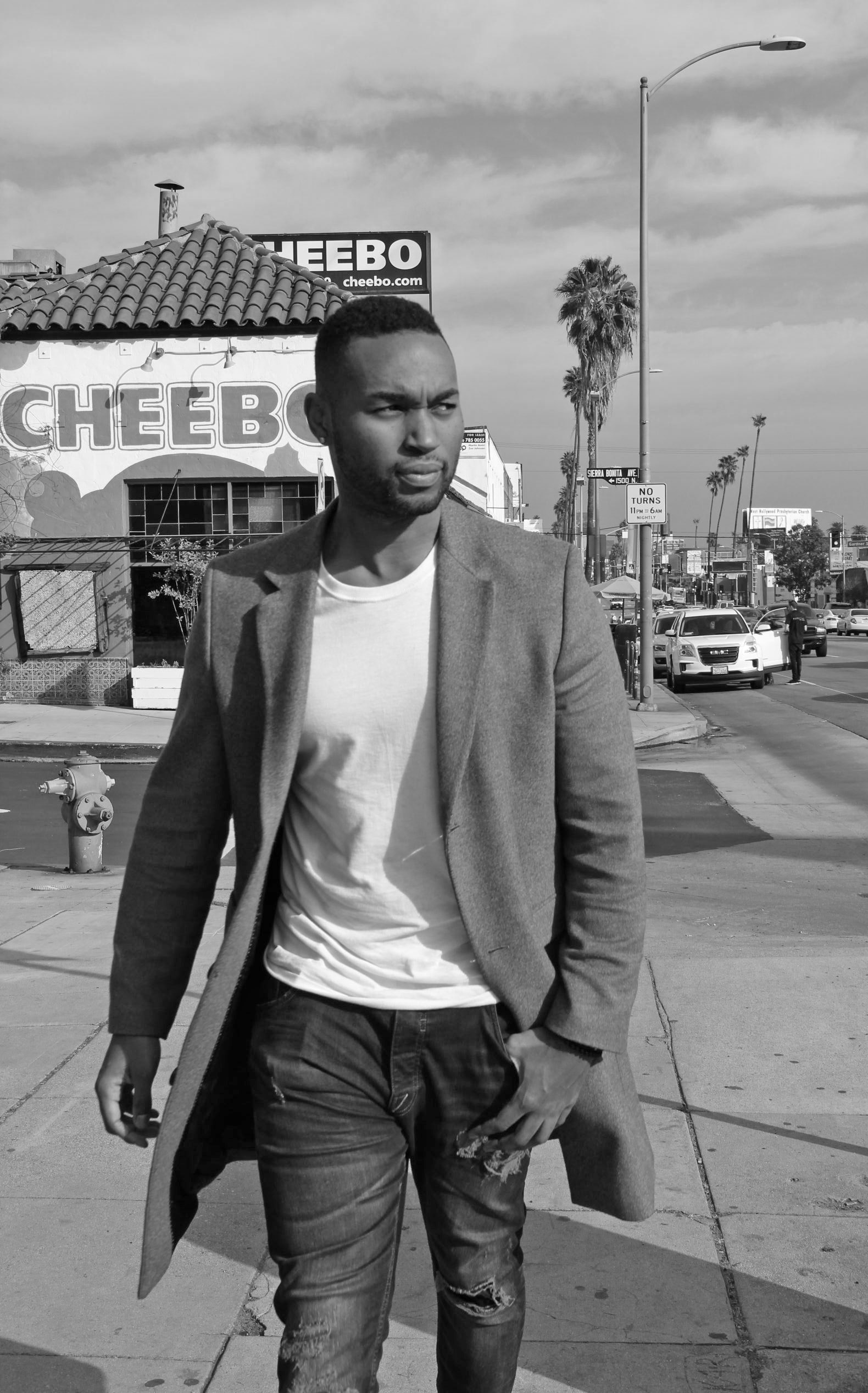 No, I made the executive decision that I didn't want to go down that road.I could've reached out and tried to locate him, but I just didn't want to open up any old wounds. That's one thing, and there's also the conspiracy theory that he was involved in some capacity, so if that's in any way remotely true, then I definitely didn't want to start touching on that thing.
Did you work with Ryan Murphy on the project from the beginning?
For the audition, it was on tape with a casting director. Then I didn't hear anything for six weeks to almost maybe even two months. It was a while. Then I got a call saying that I got it. I had completely moved on from it. I try not to dwell on any one audition. And as the names were being attached, I was like, "Oh yeah, it's not gonna happen."
How did you approach the character?
I tried to bring as much truth to it as I could, and respect what was written. Now it's TV, so there are going to be some things that are exaggerated, some things that are completely false, and some things that might hit the nail right on the head. This is just storytelling. So I tried to create something with respect to how I would feel if it were me in that situation, and I hope that I did a good enough job to match up to the level of talent that's attached to this project.
Did you have face time with Cuba Gooding Jr. and John Travolta's characters?
Yes. I've just always been a fan of Cuba's. I've always been a fan of his, going back to Boyz n the Hood. That was one of those moments where you realize dreams start to come true. I've been lucky to play his son and LL Cool J's son, so I'm just kind of working my way around and hoping to keep sacking those father figures. (laughs)
Working with him was just amazing. It was a treat. It was a learning experience. He gave me some knowledge that Dustin Hoffman gave him many years ago in Outbreak. I try to use it in my head, like, "Oh, I've learned from Dustin Hoffman now" because it's been passed down, and he probably learned it from Marlon Brando or something like that. The knowledge is going to always be passed forward.
What was it that he said to you?
It was about delivering bad news in a scene. I was putting so much weight, so much gravity on telling him in the scene something bad, and he said, "Sometimes in real life, you know, you just say it and get it over with." And he used reference points in his career when he was working with Dustin Hoffman. In Outbreak, he kicked in a door and he was so amped up, trying to deliver bad news really dramatically.
Dustin just came to him and said, "Sometimes, just say it. Just say the line." He did it the way Dustin suggested, and that's the one that made the cut.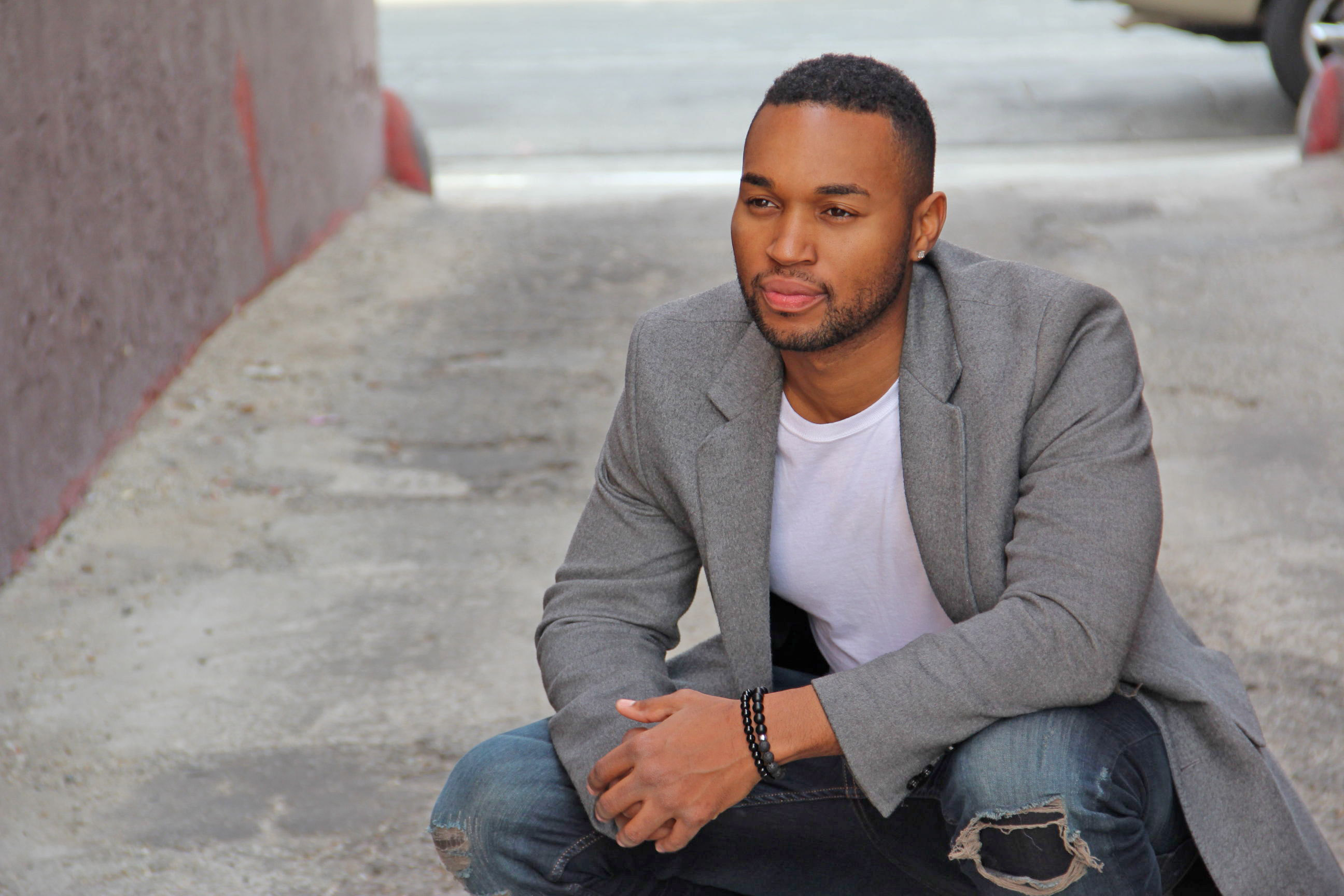 Race is a huge theme in the case. What do you think about what's going in the country right now as far as racial divide and all of the conversations surrounding race, like the #OscarsSoWhite campaign?
As far as the O.J. trial goes, you can't really just think about the trial by itself. I think that's what Johnnie Cochran did. It was on the heels of the Rodney King beating and the LA riots. He used that and brought that energy, brought that feeling the nation had into the trial. That's probably why he got acquitted in my opinion.
Then you add the fact that you had police planting evidence and police corruption, and that's something that is relevant now today in terms of officers gunning down young African American men. Whether unarmed or armed or what have you, they're not doing the necessary protocol that we hope that our law enforcement would do. It's relevant today, and I think that it's going to be something that's going to always be relevant.
With the Oscars, as far as race is concerned, I think they did an incredible job of adjusting it quickly. They knew that they had to work from inside-out. You can't just all of a sudden start nominating people without diversifying the people who are going to vote on it. So that part in and of itself excited me. I'm glad that the Academy took recognition that there was an issue.
And it didn't take long. That's probably the most impressive thing — it was like the next week. They were like, "Yeah, this is what we need to do, and we've done it." It's going to take time, and that's the beautiful part; I believe that we will see a change.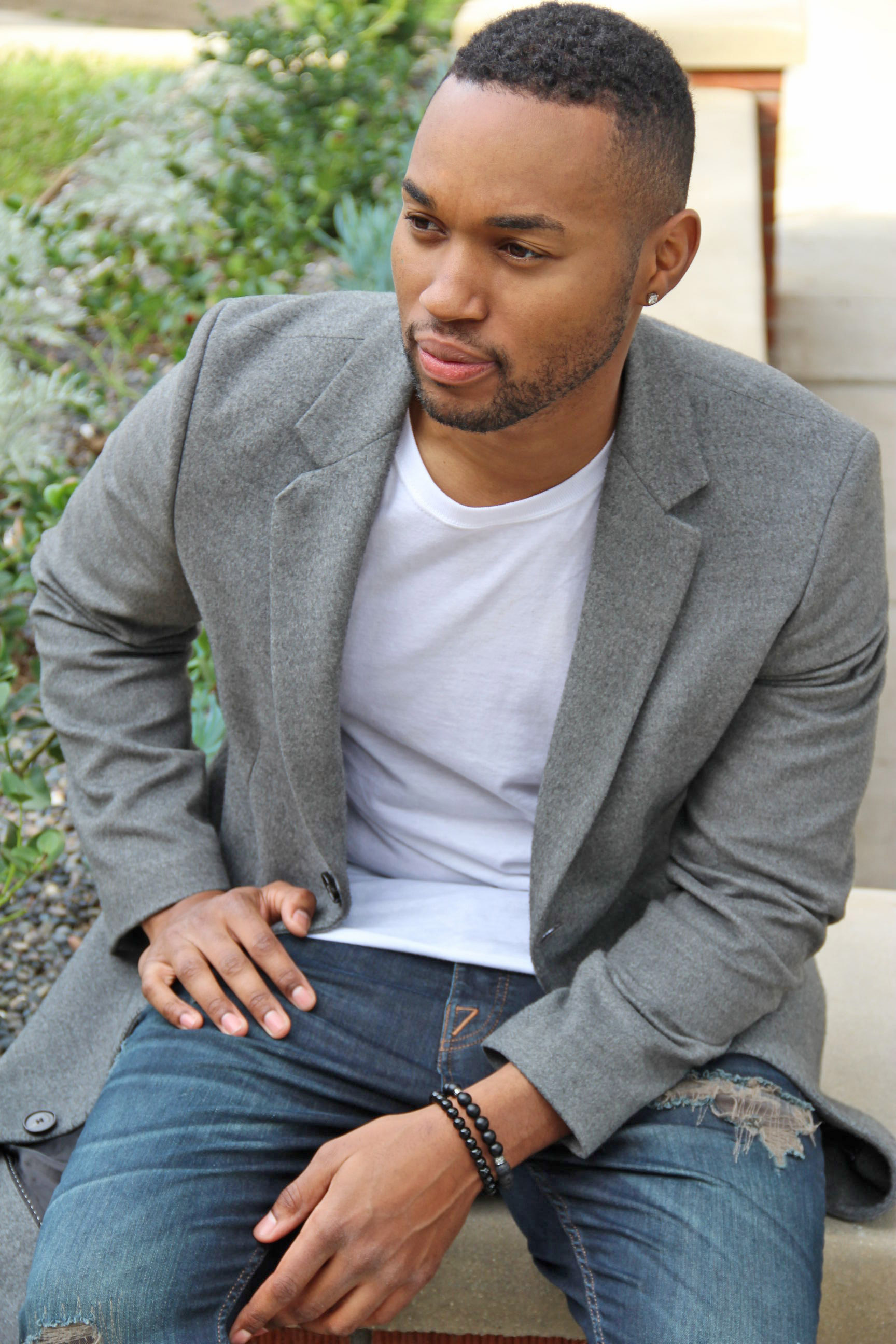 Will you be a part of the change, because you're a filmmaker?
I hope to be a part of it. I have tons of things that I've written already. I have a writing partner — he's the writer, I have the ideas. You know, "Yeah, yeah, let's do this." We're hoping to collaborate in the near future and create something. He's always been a writer, and we talked about it. He knew that I had these aspirations to be an actor.
Have you started a production company?
I have. I am producing. It's called 15:13 Productions. It's my favorite Bible verse: John 15:13. It's about friendship.
What kinds of projects do you want to do as far as genre?
He brought something to me that has to do with 9/11, the World Trade Center. Then there's another story that Ryan Murphy has already beat me to: Season 2 of American Crime Story with respect to Hurricane Katrina. But I wanted to tell a different story that was more fictional. I'm really interested in indies. We can do the big-budget stuff, and it's a beautiful thing to do that, but sometimes the best stories are the small ones — the niche market ones. They end up being the greatest ones sometimes.
You've captured the attention of Oprah, a woman who is very difficult to get to, so can you tell me about "Greenleaf?"
I'll tell you it is about a family that owns a megachurch in Memphis. You have all of the fictional things that people believe may transpire in the church. It deals with a lot of hot button issues. I think it'll be a very good project. It's her return to television; she's starring in it too. She plays my aunt. Once again, I'm working with some legends: Keith David and Lynn Whitfield. It's a well-rounded cast. I'm learning, having fun, and just trying to play to that level of expertise, because these are greats. I'm honored that I've been cast against some of these people.
When does that come out?
The premiere is May 24th and 25th — a two-night premiere.
Tune in to "The People vs. OJ Simpson: American Crime Story" – Tuesday 2.2.16
http://www.fxnetworks.com/shows/american-crime-story/about