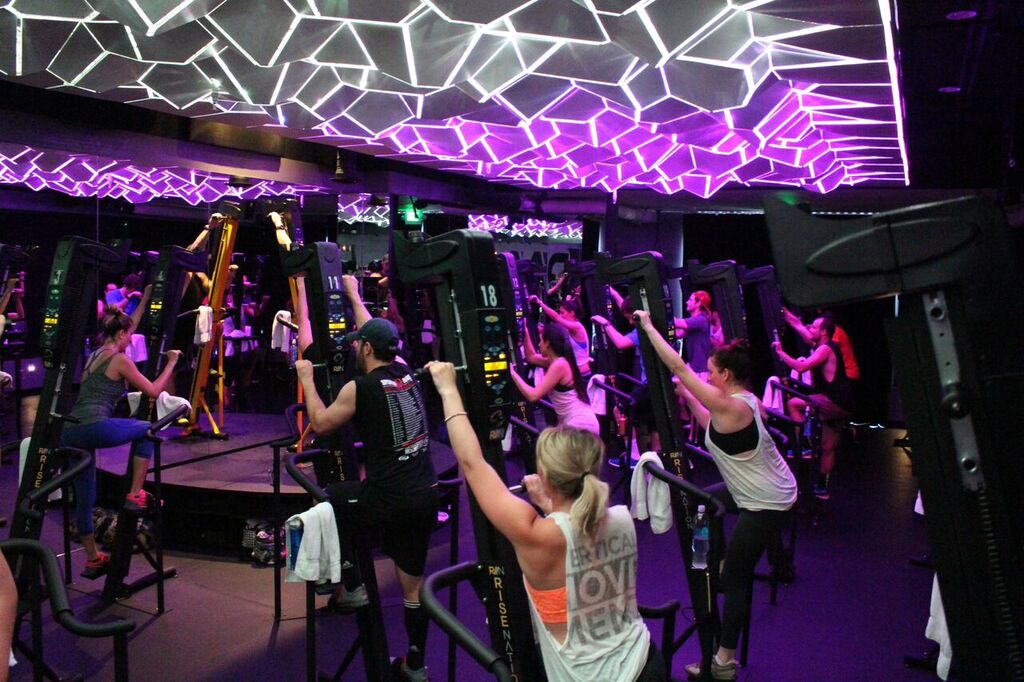 New York and Los Angeles have always been at the forefront of fitness revolutions. Angelenos in particular are on the pulse of exercise trends. Just as we see Prius after Prius driving around town, we see just as many people on the streets with yoga mats in-hand. And while yoga will always remain a favorite, over the past several years, metropolitans are switching out their 'namastes' and running sneakers for 'Soul Cycle' cycling shoes.
But there's another game in town and I have no doubt it's one of the next best workout addictions to hit coast-to-coast. If you're still waiting to jumpstart that 'get in shape' New Year's Resolution… I've got just the fitness phenomenon you've been waiting for: Rise Nation.
As someone who has danced their entire life and tried the most advanced levels of fitness trend after fitness trend, I can honestly report that Rise Nation was one of the most challenging classes I've ever experienced.
So, what is Rise Nation exactly? Founded by Los Angeles based personal and celebrity trainer, Jason Walsh, Rise Nation is a 30-minute workout done exclusively on a VersaClimber machine and burns upwards of 600 to 800 calories a session. Walsh created the West Hollywood studio because the VersaClimber is virtually impossible to coast on. Meaning every moment of the workout engages your core, speeds up your heart rate and strengthens your muscles. Walsh certainly knows best when it comes to workouts for change. After all, he is the trainer behind the physical transformations of John Krasinski, Matt Damon and Bradley Cooper for major blockbuster movie roles.
The two-story Rise Nation location has wonderful energy. The upbeat staff greet you at the welcome desk and are open to answering any questions and giving tours of the facility. Right before my early Saturday morning class, Glen of Rise Nation showed me around; from the studio to the outdoor patio overlooking the city.
Glen told me, "It's [Rise Nation] a whole brand, it's a whole culture, it's a whole mentality. We're definitely a tight-knit community." As far as the workout goes, he summed it up perfectly, "Every muscle group is firing!"
With a handful of instructors, I had the pleasure of taking the class of Alex Curtis, who comes from a yoga-teaching background. She made sure to see that every new student understood how the VersaClimber worked and that we were properly setup. Once you're strapped in, it's best to mentally prepare yourself for the climb ahead. Like Soul Cycle, each Rise Nation class is held in the dark with multi-colored LED-like lighting. Music with various beats and paces carry you through the class. Alex kept the class in rhythm, keeping us motivated as we sped up and slowed down. If you feel the need to break, it's OK – just level out, take a sip of water and jump back in when you're ready.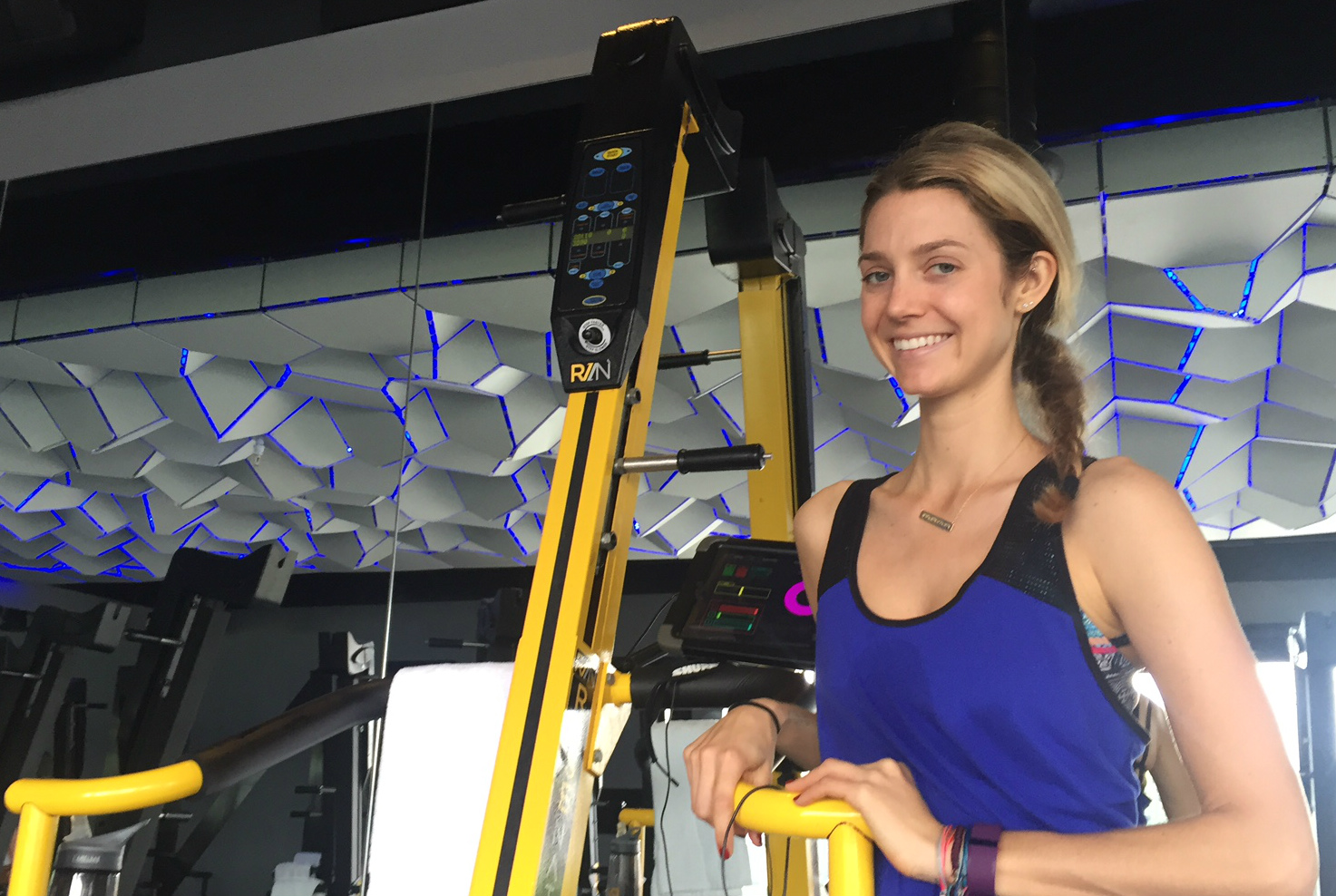 Be sure to stretch and drink plenty of water afterwards. I assure you, after your first class you will feel sore in many places you never even knew existed. Because climbing on the VersaClimber mimics the motions of a crawl, you're using your arm muscles to the max.
Unlike similar intense workouts, you can train at Rise Nation everyday because it's full body and you won't get hurt. The movement of crawling up aligns your body and reaffirms good posture with zero impact.
Book your class online at www.rise-nation.com. They often have great deals on class packages! Prepare yourself for the workout of a lifetime!
The flagship studio is located in West Hollywood, with expansion plans coming soon.
613 N. La Cienega Blvd.
West Hollywood CA 90069
Tel: (424) 343-0082