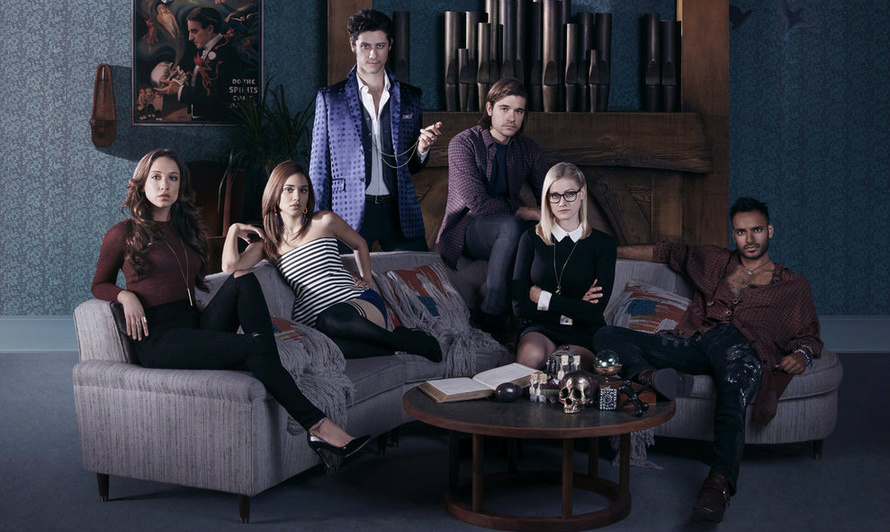 Syfy may have found a brilliant way to tap into the Harry Potter market and draw fans of the wizarding world with its latest show, 'The Magicians.'
Premiering on Monday, January 25 at 9PM ET/PT, this unique new series will charm you with its fresh cast, mystery and otherworldly visual effects.
Based on Lev Grossman's The Magicians trilogy, the story centers on Quentin (Jason Ralph), a brilliant and enigmatic grad student chosen to attend Brakebills University for Magical Pedagogy, a secret upstate New York university specializing in magic. He and his 20-something friends soon discover that the magical fantasy world they read about as children is all too real – and poses grave danger to humanity.
Just as 'The Lion, the Witch and the Wardrobe' transported readers and audiences to a magical world where anything is possible and bizarre characters appear around every corner, 'The Magicians' delivers similar flavors of enchantment with a dark twist for adults.
In the premiere episode, we meet Quentin, who clearly never quite fit in with his generation. Collecting books on magic and fascinated with tricks, his imagination is mistaken for insanity. But one encounter with a grandfather clock changes his life forever as he and his friend Julia (Stella Maeve) step into another universe, where magic is real.
Like any Ivy League school, Brakebills University is competitive. Quentin must prove his natural abilities to perform magic and unlock his skills or he will flunk out. While Julia becomes an immediate outcast, Quentin finds a sort of solace with his new circle of friends, Eliot (Hale Appleman), Margo (Summer Bishil) and Alice (Olivia Taylor Dudley).
Jason Ralph is perfectly cast as the introverted lead. Hale Appleman and Summer Bishil stand out portraying Eliot and Margo, the candid, in-vogue classmates who befriend Quentin. Other noteworthy performances by Arjun Gupta who plays Quentin's roommate and Olivia Taylor Dudley as the class-favorite, Alice.