A professional football player in "The Best Man" film series, a cop in "The Call," a security officer in "American Horror Story," an ER doctor in "Nurse Jackie," a rich CEO in "Think Like A Man," these are just a few of the many supporting characters that Morris Chestnut has portrayed throughout his thriving career in film and television. While the work is consistent and the roles are solid, for over two decades Chestnut has managed to stand second to the leading man or woman. There is no question that the seasoned actor has the capability and presence to star, yet somehow Chestnut has languished in the supporting roles. But perhaps his next venture is the project that will lift the versatile actor to the next level of stardom. This fall, Chestnut is the title star in FOX's next hopeful procedural primetime hit, "Rosewood." The creator and executive producer of the series, Todd Harthan saw all of the qualities in Chestnut that he needed in an actor to lead the show. Harthan told LATF, "We needed an actor that had range, one that could play both the comedy and drama. But the biggest challenge was finding those movie star good looks paired up with someone that exudes confidence, not arrogance. We needed someone that had a natural warmth and sincerity. It was really hard to find. Turns out, Morris checked all of the boxes."
Immediately upon meeting Chestnut, all of those positive characteristics are obvious. The star quality isn't just in his handsome charm, but is also due to his down-to-earth personality. In "Rosewood," he portrays a brilliant private pathologist who teams up with the Miami PD to perform for-hire autopsies and uncover clues to crimes. In watching the pilot, Dr. Rosewood can easily be an unlikeable protagonist, but the way in which Chestnut approached the role makes him appealing and charismatic.
It's too soon to tell how long the series will live, but it's a surefire step in the right direction to prove that Chestnut is indeed a leading man. With the September premieres of "Rosewood" and Sony's "The Perfect Guy" feature, in which Chestnut co-stars with Michael Ealy and Sanaa Lathan, there was no better time than now to sit down and talk with Chestnut about his growth in the industry.
You have a great knack for playing doctors who are know-it-alls. From "Nurse Jackie" to now. When you got the "Rosewood" script, did you think it was a perfect fit?
They sent me the script when I was actually on another FOX production company show. They said, "Well, you know, there's this pilot that we have. Can you read the script and see if it's something you might want to do?" I didn't like that in the pilot, he does kind of know almost everything. But you're going to see in future episodes that he doesn't know everything.
We find out that Dr. Rosewood has a lot of heart after learning why he became a pathologist.
Exactly. I wanted to play someone who was smart. I wanted to play someone who was witty and someone who has fun, because you're doing a TV show, working 12 hours a day, almost every day of the week. It's a situation where I want to have fun when I go to set. I don't want to have to be seeing deep, dark things and being in a dark place for the whole time. I've done movies where I'm crying throughout the entire movie and going through all this turmoil, so I said if I want to do a TV show, hopefully it'll be on for five-six years and I'll have fun doing it.
How do you approach the characters that you play? Like Dr. Rosewood, for instance.
When you are playing a character who has so much optimism and so much humor and so much wit, those days that you really don't feel like being bothered are tough days. So whenever I go to work, have to be in a really good, fun place, and I like that place.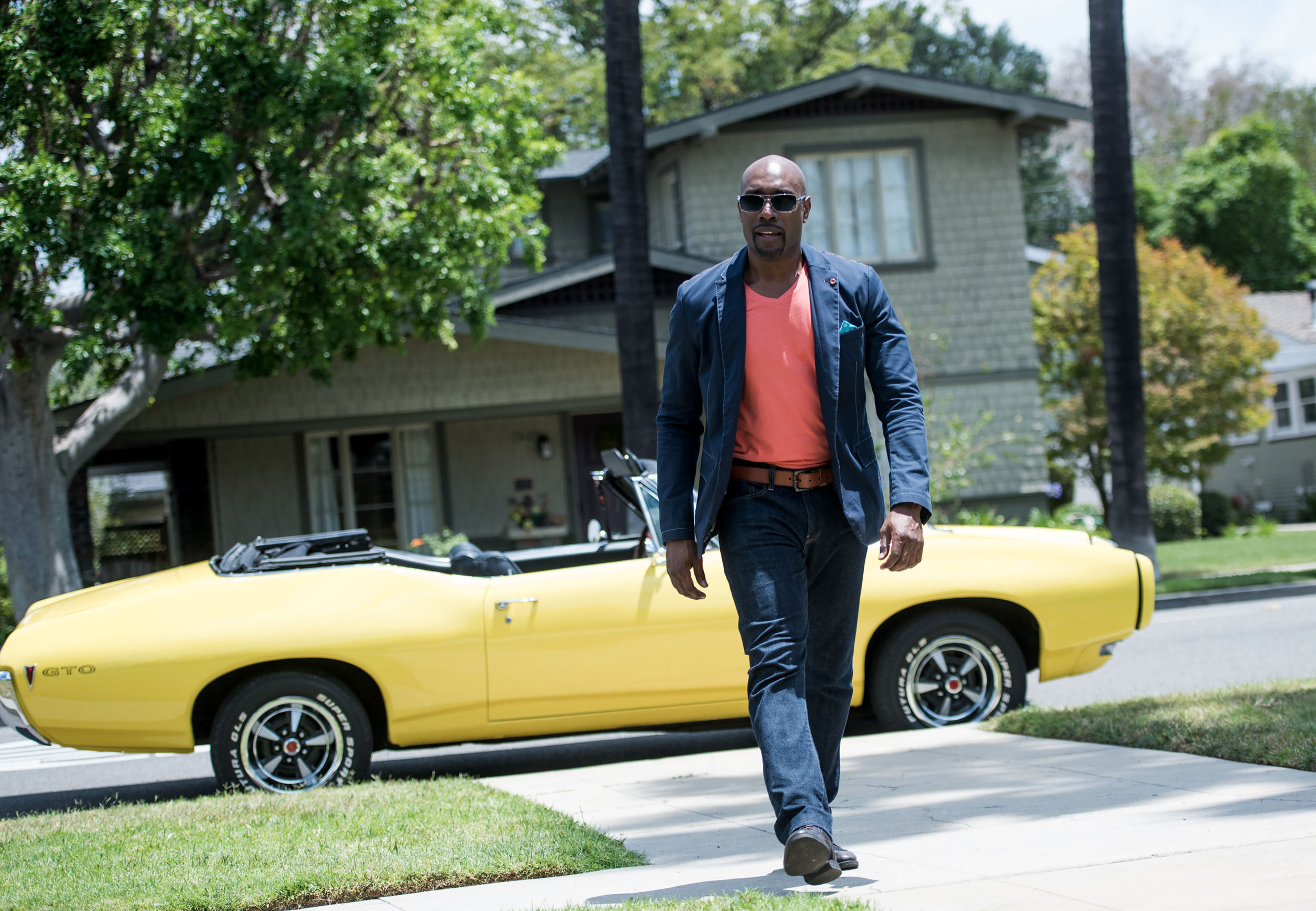 There's a nice chemistry with your co-star, Jaina Ortiz.
There was actually pretty good chemistry at the very first table read. I was in New Orleans working on a movie at the time, and they flew everyone out there. We sat down, I met her, and we did the table read and it was just instant. She's a really good person and a great actress, and we just clicked.
Can you give a hint towards the potential growth of their relationship?
Well, there is probably going to be some type of relationship. She's single, I'm somewhat single. In future episodes I get a girlfriend and all that type of stuff, but I think there are definitely some mutual feelings of affection for each other, so we're probably going to work with that at some point in time.
There are countless procedural shows. What do you think sets Rosewood from the rest?
To me, with Rosewood, there are a couple of different things. The show may be called Rosewood, but we have so many characters on the show, and all those characters are different and we have humor. We have a show where in one episode you can laugh and you may cry. We have heartfelt scenes. All of our characters can stand independently.
It's not just Rosewood, Rosewood, Rosewood every single day, every single hour of the show. You're going to have my mother's character, played by Lorraine Toussaint. She's going to have some intriguing storylines. Jaina's character, as well. All the other characters are so layered it makes the show interesting.
Interview by Pamela Price
Originally published in LATF The Magazine