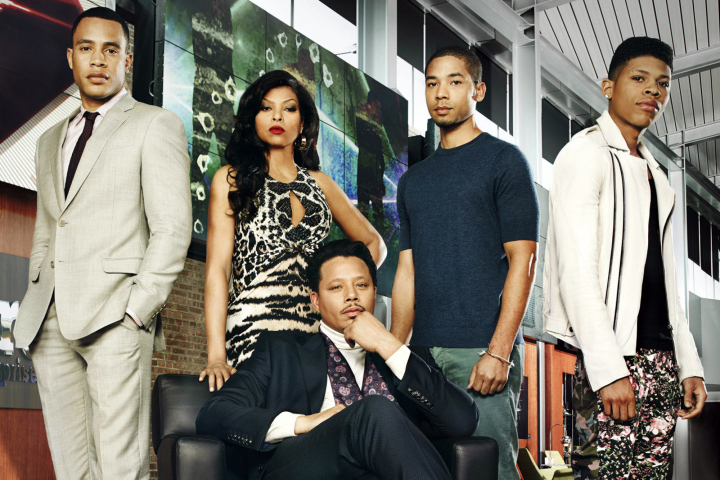 Photo Credit: Michael Lavine/FOX
The Television Critics Association (TCA) honored the top programs and actors of the 2014-2015 television season Saturday tonight, at the 31st Annual TCA Awards presentation. The prestigious organization's untelevised event was held at the Beverly Hills Hilton hotel, and hosted by James Corden, award-winning actor, writer, comedian, and star of "The Late Late Show."
Highlights included Fox's celebrated hip-hop drama "Empire" winning Program of the Year in its first season, and AMC's hit "Breaking Bad" spinoff "Better Call Saul" earning the award for Outstanding New Program.
Comedy Central's "Inside Amy Schumer" was a big winner this year, taking home honors for Outstanding Achievement in Comedy, while its star, Amy Schumer, nabbed Individual Achievement in Comedy going up against last year's winner, "Veep" star Julia Louis-Dreyfus. Fan-favorite Jon Hamm gave AMC its second win of the night, walking away with his second Individual Achievement in Drama award for his portrayal of polarizing advertising executive Don Draper on the acclaimed period drama "Mad Men."
And the winners are:
Individual Achievement in Drama: Jon Hamm ("Mad Men," AMC)
Individual Achievement in Comedy: Amy Schumer ("Inside Amy Schumer," Comedy Central)
Outstanding Achievement in News and Information: "Last Week Tonight with John Oliver" (HBO)
Outstanding Achievement in Reality Programming: "The Chair" (Starz)
Outstanding Achievement in Youth Programming: "The Fosters" (ABC Family) – second consecutive year
Outstanding New Program: "Better Call Saul" (AMC)
Outstanding Achievement in Movies, Miniseries and Specials: "The Jinx: The Life and Deaths of Robert Durst" (HBO)
Outstanding Achievement in Drama: "The Americans" (FX)
Outstanding Achievement in Comedy: "Inside Amy Schumer" (Comedy Central)
Career Achievement Award: James L. Brooks
Heritage Award: "Late Show/Late Night with David Letterman" (CBS/NBC)
Program of the Year: "Empire" (Fox)