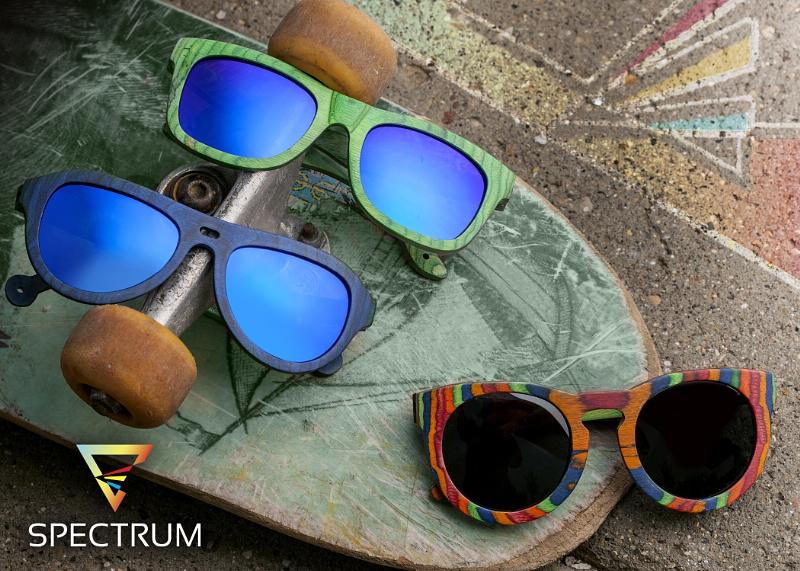 There's a new sunglasses collection on the block…. RESULTCO has released funky styles for men and women called, Spectrum Sunglasses.
Perfect for the music festival season this Spring, Spectrum styles are vibrant with wooden frames.
Made from various cuts of wood pressed together to give each pair a layered look, the shades range in colors from green to blue, as well as natural wood.
All spectrum sunglasses have polarized lenses with UV protection. The polarized lenses filter out reflected light and glare off water, pavement and snow making scenery more clear and preventing eye strain. Spectrum is made to make sure no adventure is ruined by headaches from glare, and that your sunglasses provide you with only the clearest and sharpest vision.
Rhonda Becker, Brand Manager at RESULTCO, said "Wooden sunglasses have been a popular fashion trend. We wanted to incorporate them with an alternative style, adding more color and liveliness."
"Although these first collections are wooden frames, Spectrum has a lot of different designs and colors in mind for future styles," says Becker.
Spectrum Sunglasses will be available for purchase through online retailers starting in 2016.