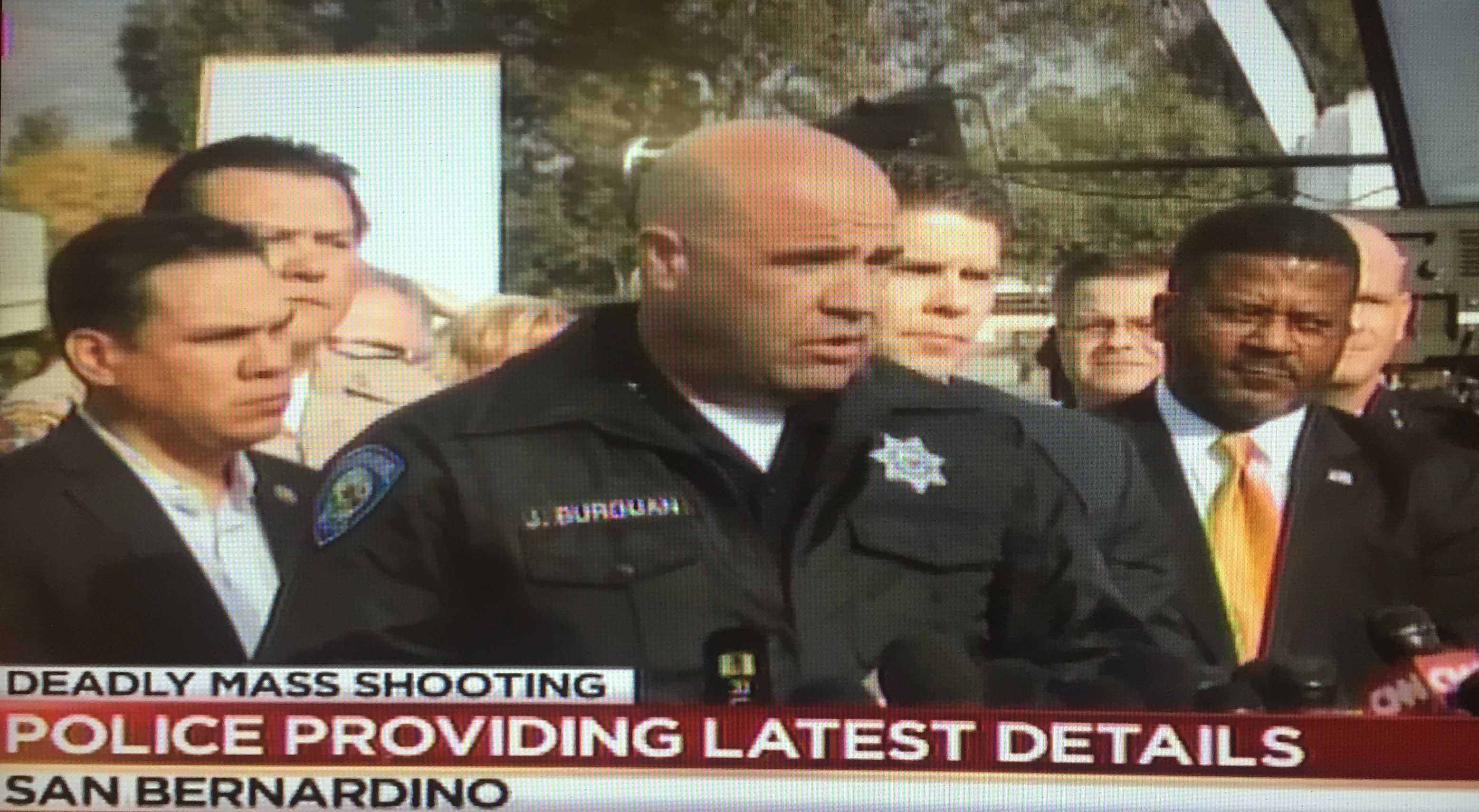 The Sheriff's department of San Bernardino, CA confirmed in a news conference on Thursday morning that the number of people killed in Wednesday's shooting are 14. The initial 17 injured has now risen to 21 hospitalized.
The two suspects fired 65-75 rounds from their rifles upon entering the scene. Two home-made bombs were found on the scene. According to reports, the did not set-off.
Hours later, an officer involved shooting occurred. 380 rounds were fired at the suspects, who were both killed. Two officers were injured during the incident.
12 pipe bombs and hundreds of tools were found at the suspect's home, including over 2,000 9mm rounds.
What we know about the suspects: Authorities believe that the two shooters, a married couple, killed at the officer shoot-out are responsible for the shootings at the developmental disability facility.
The suspects have been identified as Farook and Tashfeen Malik.