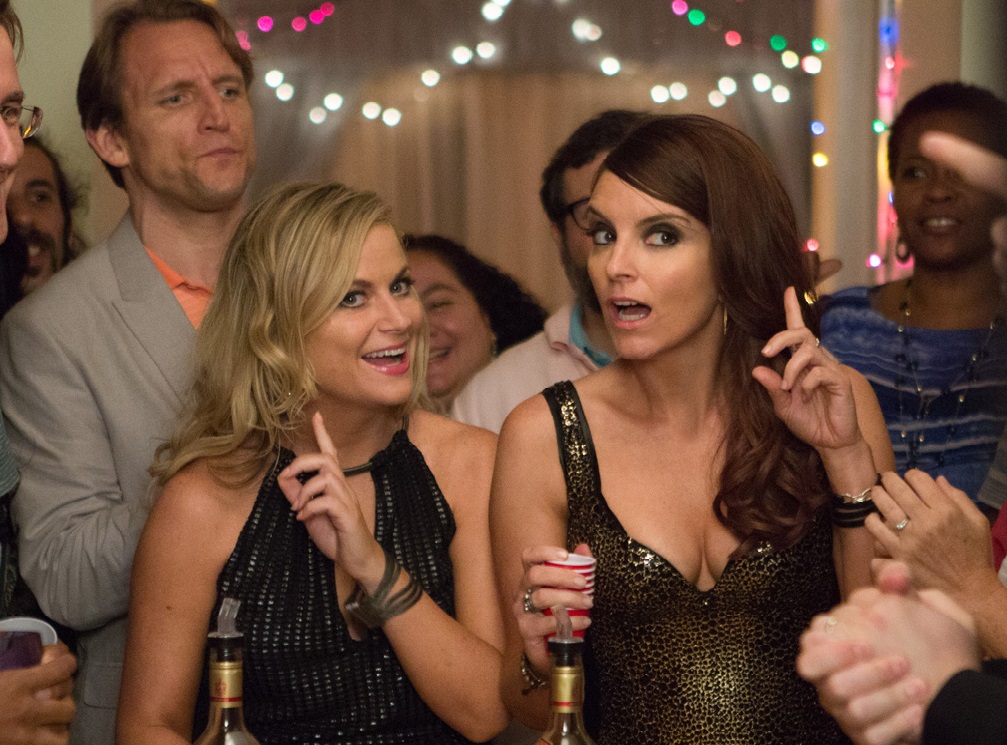 The untouchable comedy team also known as Tina Fey and Amy Poehler bring their special brand of hilarity to the big screen for the first time in seven years with "Sisters," a raunchy comedy costarring Maya Rudolph, Rachel Dratch, James Brolin and Dianne Wiest, among many others.
Directed by Jason Moore ("Pitch Perfect") from a laugh-a-minute screenplay by "SNL" and "30 Rock" vet Paula Pell, "Sisters" is an unapologetically crude comedy that, like "Bridesmaids" before it, nicely bridges the gap between female audiences and the male-dominant, hard-R comedy demographic. Although, with a running time of 118 minutes, the filmmakers could've easily pared down the party section that comprises the bulk of the film, the consistency of the jokes and the strengths of the criminally talented cast make this a fun little diversion for the holiday season. And while Pell's script also succeeds in injecting some heart into the chaotic proceedings, the chief reason to see "Sisters" is the endlessly entertaining escapades of Fey and Poehler, whose nearly two-decade collaboration reaches a high point here.
In "Sisters," Poehler plays Maura Ellis, a straight-laced, divorced nurse who spends her downtime taking in shelter dogs and offering suntan lotion to the homeless. One day, Maura receives a call from her parents (James Brolin and Dianne Wiest) informing her of their intentions to sell the family home in Orlando. Hoping to convince them otherwise, Maura rounds up her unemployed older sister Kate (Tina Fey) and travels to Orlando to plead with her parents not to sell.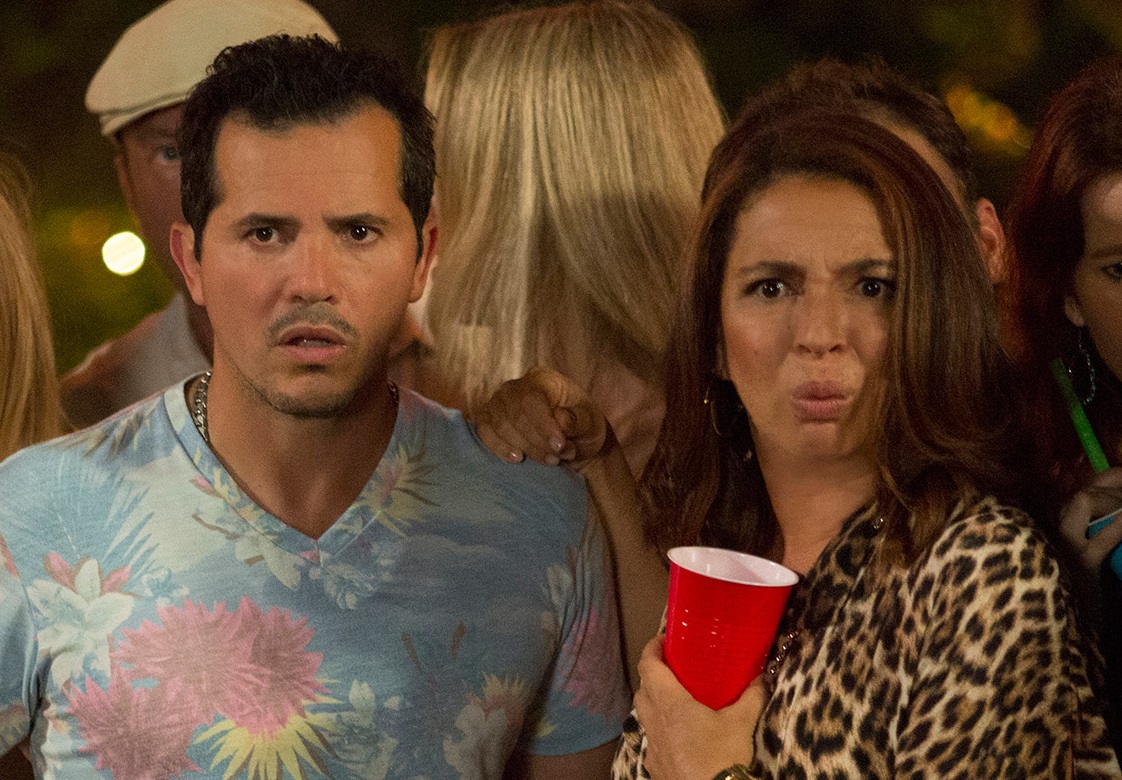 Upon their arrival, the Ellis sisters are stunned to learn that their parents already sold the house and moved into a nearby retirement community. With the new owners eager to move in and begin renovations, the Ellises give their daughters permission to stay at the house for one final weekend to clear out their belongings. But after unearthing a treasure trove of childhood mementos, the nostalgic pair decides to recapture their glory days by throwing one last blowout bash with their high school classmates. Once the notoriously rowdy Kate is assigned the unrealistic role of sober party mom, the house's chances of survival are extremely limited.
Mining her diaries from her Floridian youth, Paula Pell's hysterical script is primarily concerned with generating big laughs out of its main party set piece, and to that end she succeeds in spades. Highlights include a party crasher's (Maya Rudolph) repeated attempts to sabotage the soirée; a washed up party girl's (Rachel Dratch) meditations on the fickleness of time; and the substance-induced insanity of a pun-dropping Bobby Moynihan.
While the film does stumble a bit when exploring some dramatic subplots like Fey's strained relationship with her daughter, the humor is also grounded by these underlying sentiments about the importance of family and the need for maturity, even for an emotionally stunted fortysomething. Helping maintain the film's frenetic pace is second-time director Jason Moore, who also manages to sustain a coherent storyline in spite of the improv-heavy shenanigans at hand.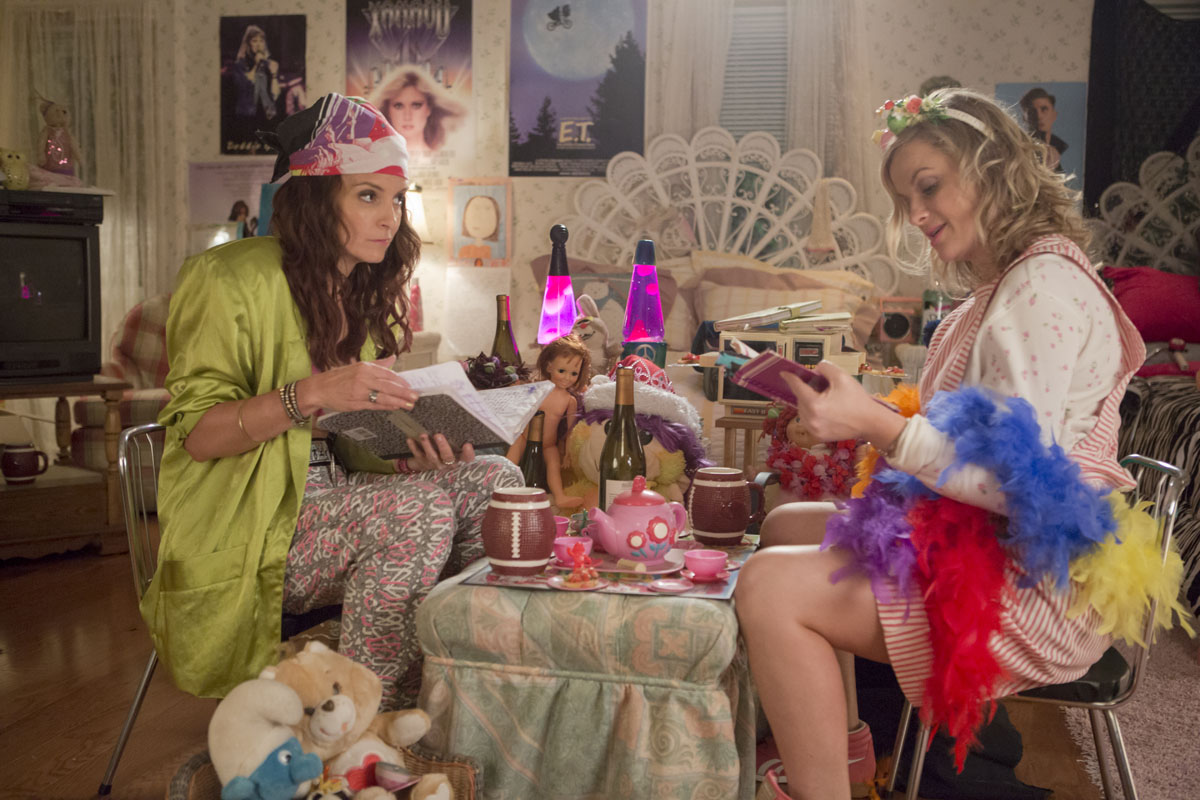 With a relationship dating all the way back to their Second City days in Chicago, Tina Fey and Amy Poehler are the perfect pairing for onscreen sisters. Cast against type this time around, with Fey playing the brassy bigmouth and Poehler taking the more "reserved" role, "Sisters" offers both comedy queens the chance to delve into uncharted levels of profanity, and they leap at the opportunity with uncontainable glee. However, even though the film spends most of its time with exhibitions of madcap physical humor and expanding the audience's swear word vocabulary, room is still left for the comediennes' sweet sides to shine through.
Half the fun of this riotous coming-of-age tale is its supporting cast of comedy all-stars, each making the most of their screen time. Aside from the previously mentioned SNL castmates, John Cena is scary good as a drug dealer named Pazuzu;
Ike Barinholtz ("Neighbors") shines as Poehler's love interest who has a very unfortunate encounter with a ballerina music box; and Greta Lee ("Girls") earns scene-stealer status as Hae Won, a manicurist with a sassy side. James Brolin and Dianne Wiest also score as the sisters' sex-crazed parents.
For those in need of a humorous antidote to the onslaught of awards season dramas, and don't mind a few F bombs, "Sisters" is the movie for you.
Rated R for crude sexual content and language throughout, and for drug use.
Running time: 118 minutes