Leonardo DiCaprio leads audiences on an extraordinary journey of survival, revenge and spiritual redemption in "The Revenant," a dramatic thriller costarring Tom Hardy, Domnhall Gleeson and Will Poulter.
Based on the novel by Michael Punke, and inspired by the exploits of American folk hero Hugh Glass, "The Revenant" offers moviegoers a cinematic experience the likes of which haven't been seen since director Alejandro G. Iñárritu's Oscar-winning previous film, "Birdman." Adapted by Iñárritu and screenwriter Mark L. Smith, this inspirational tale about the resilience of the human spirit immerses audiences in the world inhabited by its characters with the help of first-rate acting, impeccable production and costume design, and camerawork of astonishing beauty. If the cinematography alone doesn't justify braving the theater lines over the busy holiday season – and believe me, it does – then the acting seals the deal, with a career best from DiCaprio in a nearly wordless performance, and exceptional supporting turns from Hardy, Gleeson and Poulter.
Set in the 1820's along the American Frontier, "The Revenant" follows a fur trapping expedition led by Captain Henry (Domnhall Gleeson), a budding businessman keen on exploiting the land's untapped natural resources. But when the team's campsite comes under attack by hostile tribesmen intent on protecting their land, the expedition is cut violently short. And if the freezing conditions and rugged terrain doesn't already present enough of a challenge, the hunting team hits an even bigger snag when their guide, explorer Hugh Glass (Leonardo DiCaprio), has a nearly fatal encounter with a grizzly bear.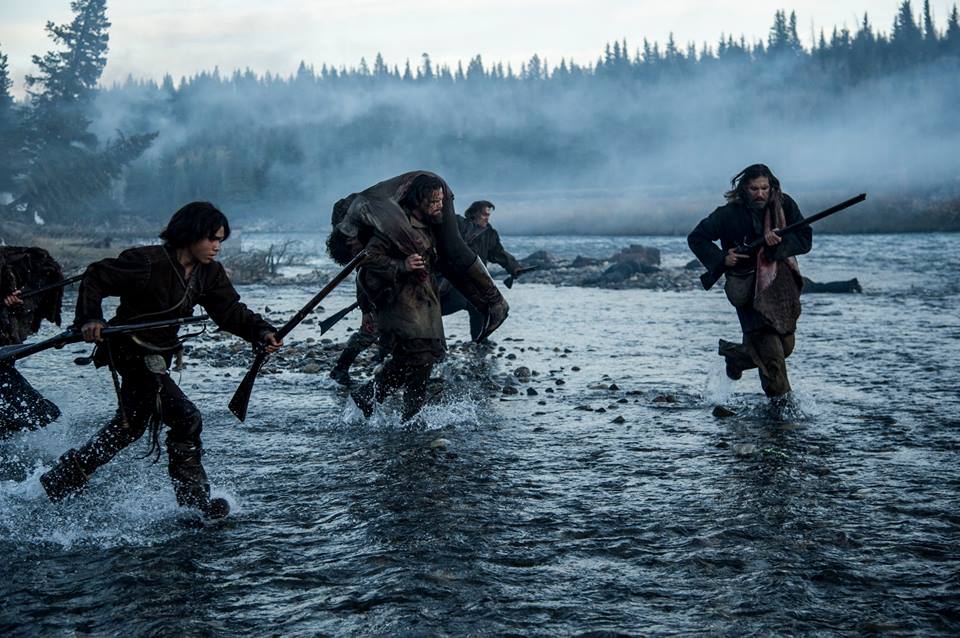 Unable to carry the wounded Glass back to base camp across 200 miles of frozen mountains, Henry leaves him and his Native American son (Forrest Goodluck) in the care of John Fitzgerald (Tom Hardy), a hardened criminal who joined the expedition to escape the law, and a young trapper named Jim Bridger (Will Poulter). As one might expect from someone of Fitzgerald's questionable character, he soon betrays Glass in the most heartless way imaginable, leaving him for dead.
Despite his critical condition, Glass somehow summons the strength to climb out of an early grave and begin a journey that starts off as a mission of revenge but soon transforms into one of spiritual cleansing. As Glass encounters every setback imaginable – from wolves and waterfalls to rival fur trappers – "The Revenant" plunges audiences into this bygone world with awe-inspiring realism.
Shot with natural light on Canada and Argentina's rugged terrain, director Alejandro G. Iñárritu and cinematographer Emmanuel Lubezki ("Birdman") employ dauntingly choreographed long takes that often jump from extreme close-ups to expansive landscape shots and back again. Some may dismiss this approach as unnecessarily showy, but it adds striking immediacy to the chaotic action sequences and, like "Birdman," effectively captures the protagonist's perspective. And while the screenplay succeeds in its portrayal of Native American culture and the inner workings of the fur trade, it truly excels in depicting Glass' tortured psyche and the in-the-moment challenges he faces along his spiritual quest. Adding to the overall realism of "The Revenant" is the work of production designer Jack Fisk ("There Will Be Blood") and costume designer Jaqueline West ("Argo"), who clearly conducted extensive research to bring this primitive world to life.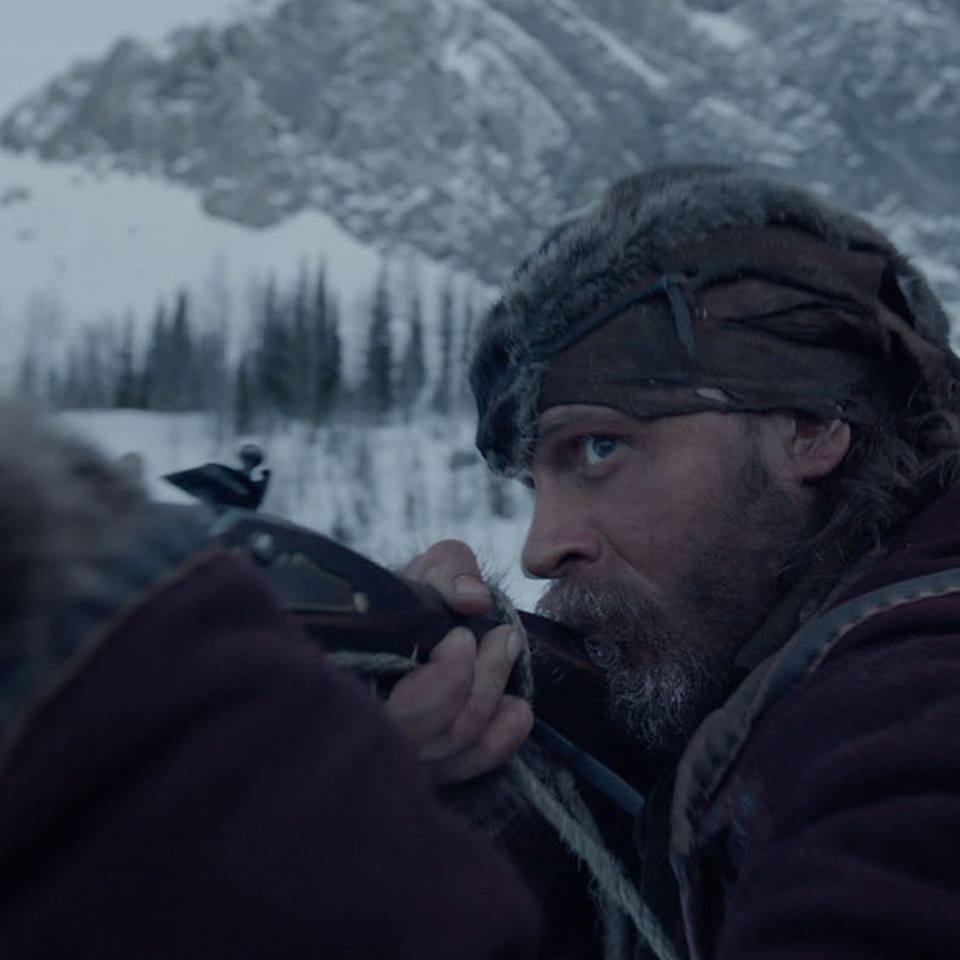 Following his go-for-broke performance as Jordan Belfort in "The Wolf of Wall Street," Leonardo DiCaprio faces his most challenging role to date as real-life frontiersman Hugh Glass, and he rises to the occasion. Beyond the grueling physical requirements, DiCaprio is forced to command a two and a half hour film largely without the benefit of dialogue on account of his character's injuries. It's the kind of once-in-a-lifetime role that is sure to score DiCaprio his fifth Oscar nomination, and quite possibly his first win. As the treacherous John Fitzgerald, Tom Hardy nails the part of the heartless outlaw whose greed and unfortunate circumstances lead him down an increasingly immoral path. Domnhall Gleason ("Brooklyn") adds another strong performance to his filmography as the expedition's enterprising leader, and Will Poulter ("The Maze Runner" shows some serious dramatic chops as the young guide who also suffers betrayal at the hands of Fitzgerald.
Best suited to a male audience but accessible to anyone who loves a good survival story, "The Revenant" is a film that's as bold and brave in its visual style as the remarkable journey at its center.
Running Time: 156 minutes
Rated R for strong frontier combat and violence including gory images, a sexual assault, language and brief nudity.