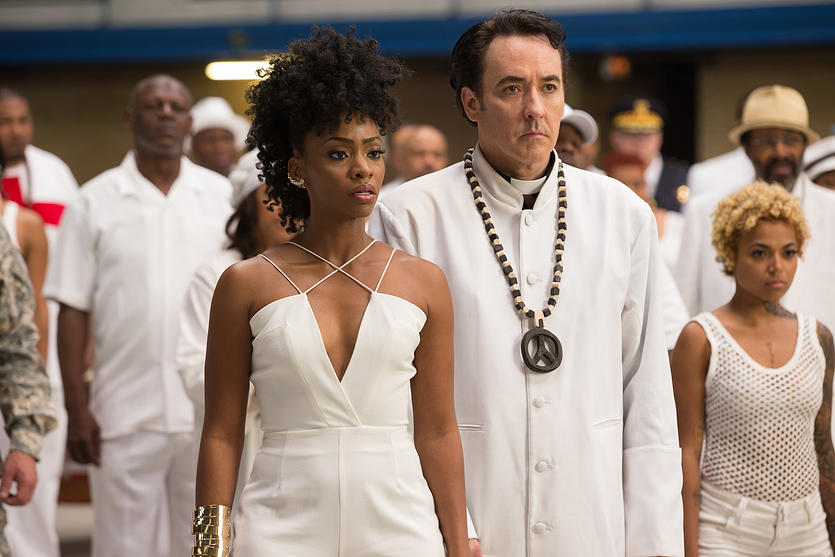 After dedicating the past couple years to documentaries and low-budget indies ("Mike Tyson: Undisputed Truth," "Da Sweet Blood of Jesus"), filmmaker Spike Lee makes a welcome return to form with "Chi-Raq," a potent and ferociously funny satire starring Nick Cannon, Teyonah Parris ("Dear White People"), Wesley Snipes, Jennifer Hudson, John Cusack and Samuel L. Jackson.
Relocating Aristophanes' ancient Greek play "Lysistrata" to the murderous streets of Chicago, Lee and co-writer Kevin Willmott offer blistering social commentary on a topic normally treated with cynical resignation instead of hopeful resolution. Written in poetic verse that should appeal to a generation raised on hip hop and spoken word, "Chi-Raq" is a deeply moving mixture of drama, satire and musical, told with the burning passion of Lee's best films like "Do the Right Thing," "He Got Game," and "25th Hour." With a stirring screenplay equal parts entertaining and informative, an eclectic soundtrack steeped in the city's rich musical roots, and an ensemble cast the likes of which only Lee could assemble, "Chi-Raq" marks the filmmaker's most essential film in years.
Mostly set on Chicago's violent South Side, "Chi-Raq" (pronounced Shy-RACK) centers on Lysistrata (Teyonah Parris), the headstrong girlfriend of local rapper Chi-Raq (Nick Cannon), whose Spartan gang is in the midst of a war with the Trojans, led by the sociopathic Cyclops (Wesley Snipes). After a series of attacks and counter-attacks that result in the accidental death of an 11 year-old girl, Lysistrata distances herself from her gun-crazy lover and moves in with her peace activist neighbor (Angela Bassett). When the victim's mother (Jennifer Hudson) and the community's influential priest (John Cusack) unsuccessfully plead for witnesses to come forward, Lysistrata is inspired to put an end to the senseless black-on-black killing.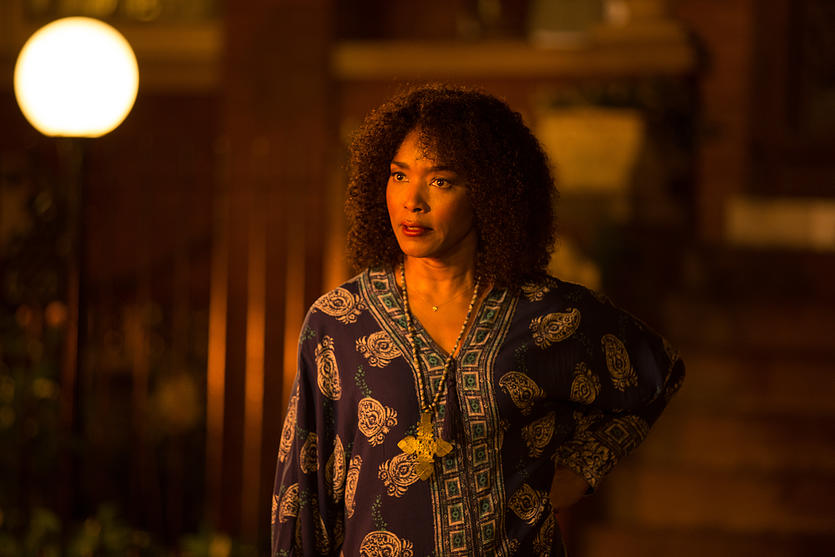 Hoping to hit the gangbangers where it hurts the most, Lysistrata and her Spartan sisters join forces with the rival Trojan women to organize a sex strike against their men until the violence ceases. Seeing the positive results yielded by their abstinence experiment, and wanting to expand their movement to other communities, the Lysistrata-led boycotters raise the stakes by seizing a local armory, resulting in widespread news coverage. As their unconventional call for peace gains traction on a global scale, the gangbangers are forced to confront the error of their ways.
Lee and co-writer Kevin Willmott transplant the Greek classic to a contemporary setting with great originality, lending a mythical quality to this very timely tale. Never one to steer clear of hot-button topics, Lee's "Chi-Raq" wears its politics on its sleeve, making direct references to the Black Lives Matter movement and the victims that prompted it. And while Lee is known for his incendiary storytelling, here he makes clear that the dire situation in Chicago – since 2001, over three times as many people have died there than in Iraq – is a collective failure, from the government on down to the gangs that perpetrate the violence.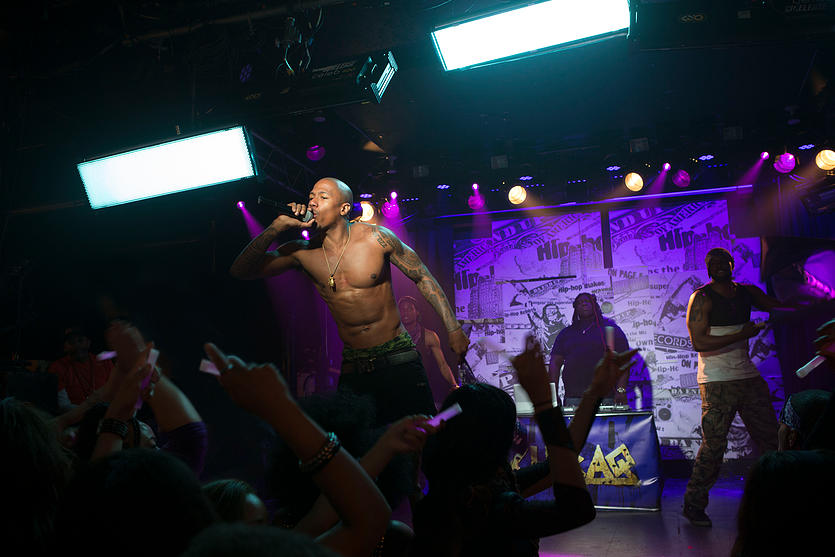 If this sounds like a setup for a rather grim trip to the theater, it is and it isn't. Lee's films have never fit neatly into any one genre, and "Chi-Raq" is no different. To call it a drama doesn't do justice to how laugh-out-loud funny it can be; to call it strictly satire tends to undercut the severity of the subject and the passion with which it's told. There are moments, such as John Cusack's heartfelt anti-violence sermon and Jennifer Hudson lamenting the loss of her daughter, that will move you to tears; while others, like Dave Chappelle's cameo as a strip club owner and Samuel L. Jackson's hilarious Greek chorus interludes, will send you into fits of convulsive laughter. Hell, there's even an inspired musical number of The Chi-Lite's classic, "Oh Girl."
From veteran performers like Wesley Snipes and Angela Bassett to lesser-known actors like Harry Lennix and D.B. Sweeney as the mayor and commissioner, "Chi-Raq's" ensemble cast hits the right notes. As for the leads, Nick Cannon gives a convincing if not entirely earth-shattering performance as the smooth-talking gangster forced to reexamine his life, while Teyonah Parris is an absolute delight as Lysistrata. The Julliard-trained actress and "Mad Men" veteran easily handles the role's comedic, dramatic and musical requirements, all while stabilizing the fluctuating tone and delivering rhythmic dialogue. Expect plenty more from her in the years to come.
Running Time: 127 minutes
Rated R for strong sexual content including dialogue, nudity, language, some violence and drug use.