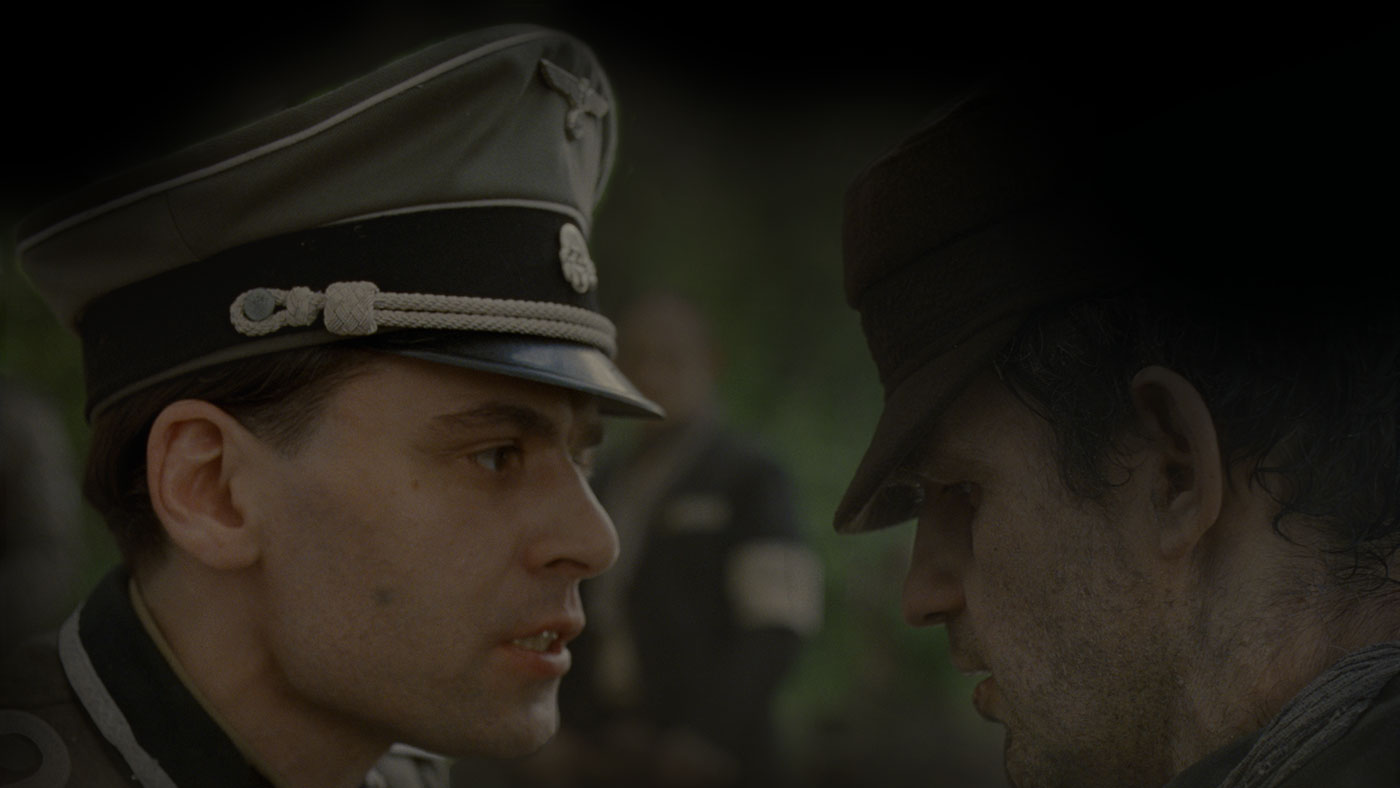 First-time filmmaker László Nemes journeys into the tragic past to shed light on concentration camp prisoners who were forced to participate in the killing of their own people in "Son of Saul," an Auschwitz-set drama starring Hungarian actor and poet Géza Röhrig.
Winner of the Grand Prix award at this year's Cannes Film Festival, and Hungary's official Academy Award submission for Best Foreign Language Film, "Son of Saul" takes an effectively intimate approach to its subject, rather than the all-encompassing method that most filmmakers use when exploring historical topics. Told from a restricted perspective that leaves the realities of the Holocaust mostly to the viewer's imagination, "Son of Saul" is a remarkable artistic achievement for a debut director, and uses its intricate sound design and shallow focus camerawork to maximum cinematic effect. With a purposefully ambiguous screenplay by Nemes and co-writer Clara Royer that incorporates first-hand prisoner accounts of their horrific experiences, and a devastating lead performance from Géza Röhrig, "Son of Saul" is a challenging film, but one that should strike a chord with the indie crowd.
Set in 1944 at the height of the Holocaust, "Son of Saul" centers on Saul Auslander, a Hungarian-Jewish prisoner at Auschwitz who works – against his will – as a Sonderkommando, or someone who helps dispose of the gas chamber victims. Knowing that the Sonderkommandos themselves will soon be exterminated as well, Saul goes about his ghastly routine in a sort of lifeless trance, resigned to his doomed fate. However, all of that changes one day when Saul discovers a recently deceased boy in the infirmary he soon identifies as his son, or so he claims.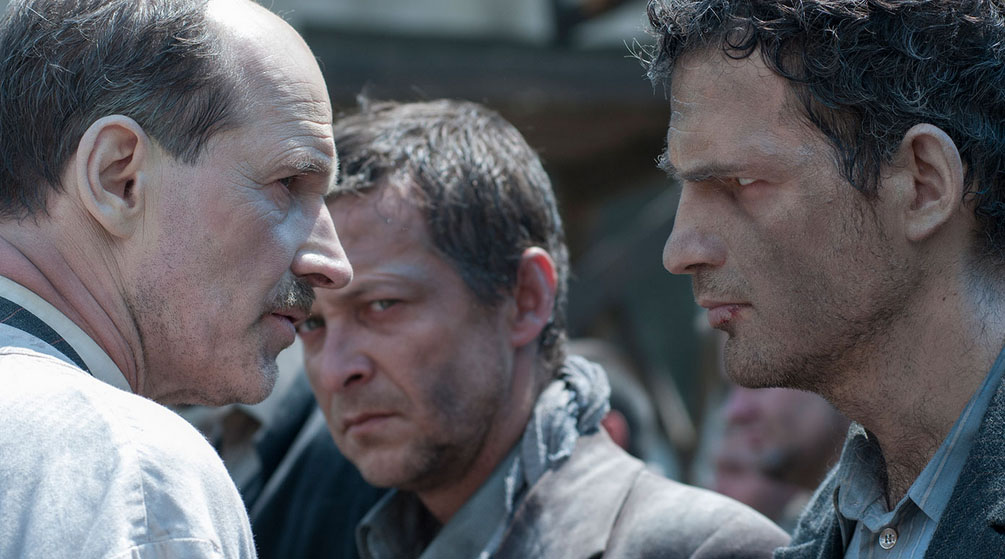 Wanting to give his "son" a proper Jewish burial instead of a death camp cremation, Saul convinces an infirmary doctor to hide the boy's body while he searches for a rabbi among the prisoners. Meanwhile, Saul's fellow Sonderkommandos seek his help in executing a full-scale revolt against their Nazi oppressors. As Saul's situation grows increasingly perilous, his seemingly futile mission grants him a spiritual purpose and some means of atonement for his participation in the mass killings.
Despite the bleak subject matter, there is much to marvel at in "Son of Saul," beginning with the audacious cinematography by Mátyás Erdély. Shooting on 35mm with a limited aspect ratio, and favoring an appropriately drab color palette, Erdély and director László Nemes immerse viewers in the protagonist's world using close-ups and long takes, and the result is shocking. Also, by using a shallow depth of field, the filmmakers successfully capture Saul's detachment from his grim surroundings, allowing Tamás Zányi's complex sound design to reveal everything that Saul refuses to acknowledge.
While audiences may be left wishing for more backstory and closure from Nemes and Royer's screenplay, the story's ambiguities correspond with the confusion experienced by the prisoners, resulting in a high degree of realism that in its own way communicates the scope of the tragedy.
With only two prior film roles back in the late 80's, actor Géza Röhrig gives a revelatory performance that relies almost entirely on his face and body language to express the daily horrors his character endures. At the onset, Saul approaches his duties with the mechanical obedience of an assembly line worker; but once he resolves to bury the boy who may or may not be his son, we witness a spiritual awakening in the protagonist, and Röhrig's ability to convey that transformation is truly profound.
Although a film about Auschwitz may not provide the kind of mindless escapism that audiences crave over the holiday season, "Son of Saul" possesses a level of acting and overall filmmaking that warrants a trip to the art house.
Running Time: 107 minutes
Rated R for disturbing violent content, and some graphic nudity.