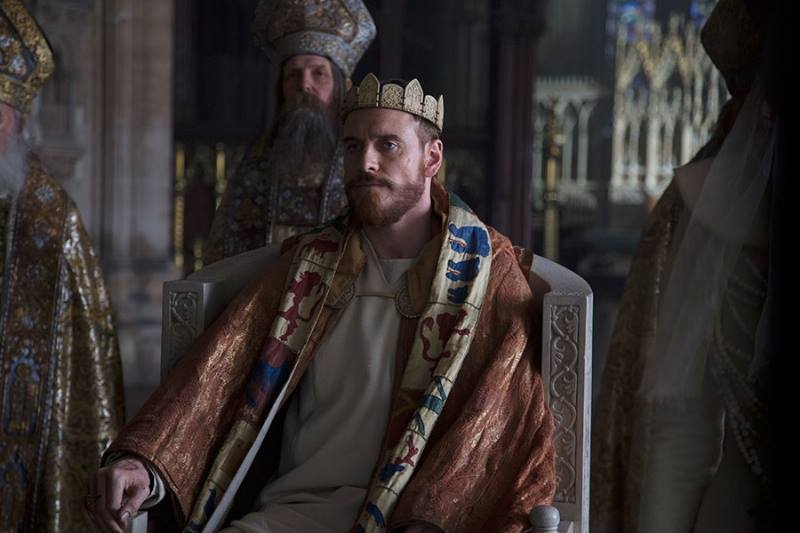 As if his work in "Steve Jobs" wasn't an impressive enough acting showcase for one season, Michael Fassbender returns to theaters this Friday with another formidable performance in "Macbeth," a bold adaptation of the infamous Shakespeare play.
Vividly directed by Australian filmmaker Justin Kurzel from an adapted screenplay by Jacob Koskoff, Michael Lesslie and Todd Louiso, "Macbeth" is a finely acted and visually arresting piece of filmmaking from start to finish. A tale of greed and ambition run amok, Kurzel's second feature ("The Snowtown Murders") effectively updates the Shakespeare classic for a modern audience and proves a worthy successor to previous adaptations by the likes of Orson Welles and Roman Polanski. Gorgeously shot by Adam Arkapaw ("True Detective") with unforgettable imagery that emphasizes the ominous Scottish setting, and brilliantly realized by a legion of international thespians – including Marion Cotillard, Sean Harris, and Paddy Considine – "Macbeth" is an inspired reimagining worth seeing on the big screen.
When we first encounter Macbeth (Michael Fassbender), he's a fearless Scottish general engaging in bloody battle against rebel forces led by the traitorous Macdonwald. Upon his victory, Macbeth encounters three witches who offer two predictions: that he will succeed King Duncan's (David Thewlis) throne, and that Banquo (Paddy Considine), a fellow soldier, will sire future kings. Reluctant to believe the witches, Macbeth nevertheless informs his wife, Lady Macbeth (Marion Cotillard), of the prophecy, which in turn leads to a plot to kill Duncan during his forthcoming visit to their home at Inverness.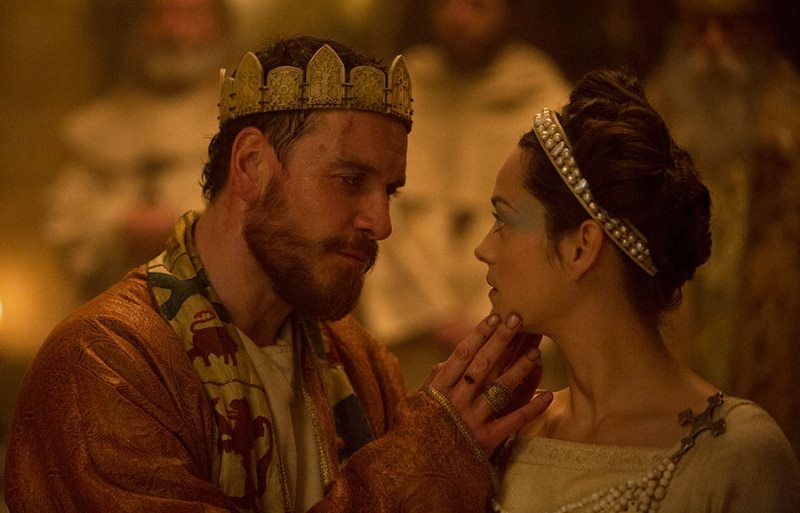 Initially averse to his wife's conspiracy, once the grief-stricken Lady Macbeth (she just lost her son) convinces her husband that Scotland will be better served under his watch than the heir apparent, Malcolm (Jack Reynor), Macbeth sets out on his treasonous mission. As predicted, when Duncan is slain, and his son Malcolm flees in fear, Macbeth is appointed king. From there, the newly crowned king becomes consumed by paranoia and power, resulting in the senseless killings of many of his underlings. When Malcolm plots a crusade to reclaim his father's throne, Macduff (Sean Harris), a nobleman whose family has felt the full measure of Macbeth's tyranny, joins the campaign, leading to a blood-bathed battlefield finale for the ages.
Considering that Shakespeare's plays are centuries old and written in verse, there's an obvious language barrier that modern audiences may struggle with; but for what gets lost in translation, director Justin Kurzel more than makes up for in cinematic grandeur. One need not look beyond the battle scenes that bookend "Macbeth," or the hallucinatory banquet scene after the general is crowned king, in order to appreciate Kurzel's ability to evoke the cinematic qualities of the play. Working with DP Adam Arkapaw, Kurzel presents the foreboding Scottish countryside as a character in itself, and the actual characters within mere pawns in some evil grand design. That being said, the script by Koskoff, Lesslie and Louiso succeeds in condensing and simplifying the text without detracting from the original.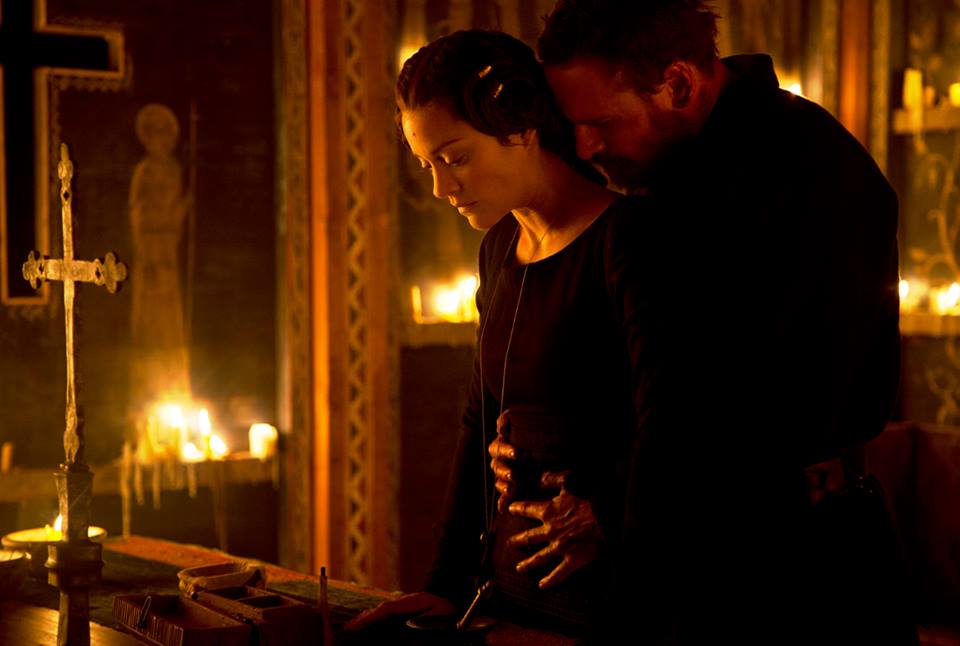 As impeccably shot as "Macbeth" is, a Shakespeare adaptation is nothing without a cast capable of properly relating the tragedy to the audience, and the actors in question are definitely up to the task. Michael Fassbender's expressive talents are such that he could captivate without any dialogue at all, and while he delivers his lines with admirable ease, his internalization of his character's emotions is what really stands out. As Lady Macbeth, Oscar-winner Marion Cotillard captures her character's grief and growing malevolence with the kind of skillfulness that has made her an awards season mainstay in recent years. Paddy Considine and David Thewlis both competently portray Banquo and King Duncan, respectively, but it's Sean Harris ("Mission: Impossible – Rogue Nation") as the vengeful Macduff that really delivers the powder keg performance.
Don't be deterred by the Shakespearean language; "Macbeth" is an exemplary adaptation that moviegoers will embrace.
Running Time: 110 Minutes
Rated R for strong violence and brief sexuality