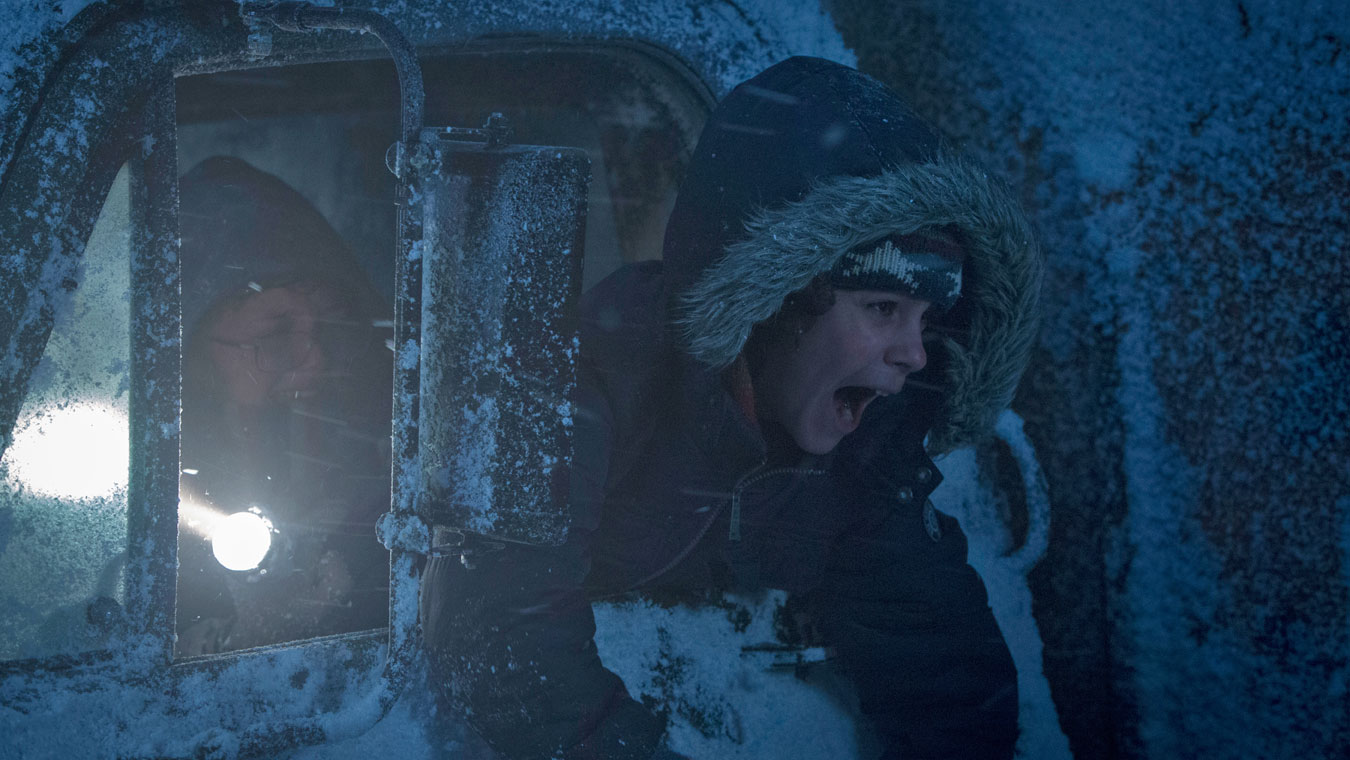 Let's face it, the holiday season can be a nightmare. Long lines at the local Best Buy, house cleaning and decorating, and the inevitable bulldozer effect on the soul that comes from hanging around your in-laws for too many hours. Christmas, for all of it's supposed "ho, ho, ho" magic can often become a "ho hum" affair. Enter "Krampus," the latest film from "Trick 'r Treat" director Michael Dougherty. Delightfully campy and scary, this fun take on Kris Kringle's evil doppelganger is effective counter-programming for those cheerful holiday folk looking to escape another rerun of "How The Grinch Stole Christmas."
"Krampus" opens with a slice of pure Americana. In beautiful slow motion, we watch as a deluge of savage deal seeking consumers blow past three meager store clerks en route to purchasing countless Christmas gifts at what can only be a Target or Walmart-type retailer. It is a scene of pure evil far greater than any of the horrors that come later in the story. But this eye-opening prologue is just for its shock factor I suppose.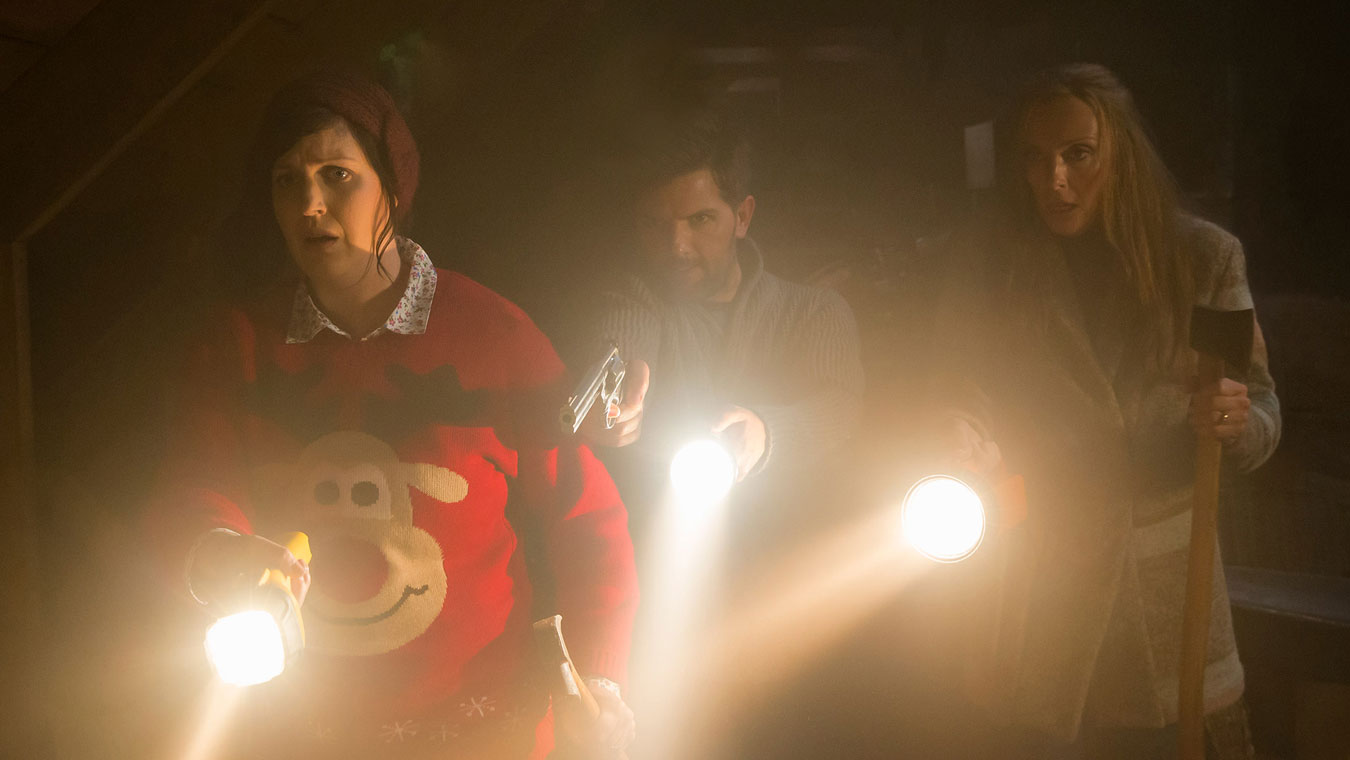 As far as the actual story is concerned, the film follows a hopeful young tyke named Max (Emjay Anthony) and his stressed out family headed by his father Tom (Adam Scott) and mother Sarah (Toni Colette). While Max might still be in the holiday spirit, his family's constant bickering is finally starting to crack his demeanor. The arrival of his Pennsylvania redneck cousins proves to be the final straw for the kid. Max tears up the letter he was hoping to send to Santa, only to unleash a demonic force intent on punishing non-believers of Christmas. After a freak snow storm cuts the neighborhood's power, this extended family must bind together to defeat an unstoppable evil presence.
For a film primarily contained to a single household, the ensemble cast is exceptional in driving a lot of the film's entertaining moments. Emjay Anthony as the cherubic Max is the real star of the show. He charmingly and effortlessly switches between a playful firebrand and stoic mediator. Adam Scott (Knocked Up) and Toni Collette (The Sixth Sense) deliver equally great performances as squabbling but affectionate parents. David Koechner's (The Office) Uncle Howard draws the majority of the laughs, courtesy of his boorish one-liners… most of which revolve around hunting, boozing, or his Hummer. Equally funny is Conchata Ferrell (Two and a Half Men) as the alcoholic Aunt Dorothy who'd rather be pounding peppermint schnapps than doing just about anything else.
Director Dougherty's depiction of Krampus as some sort of mutant cross between a Victorian era bum to something straight out of the bowels of Lord of the Rings, is both chilling and comical. This campy/horror/comedy hybrid genre that writers Todd Casey, Michael Dougherty, and Zach Shields create works well throughout the film. There is just enough light relief sprinkled in along with all the dramatic tension. And when dealing with countless murderous gingerbread men, shark-toothed teddy bears and demonic elves, it's important to work in some slap-stick relief. It is Christmas after all!
There comes a time in every kid's life where they begin to lose faith in the holidays. Maybe it's the realization that Santa might not actually be a present-delivering North Pole denizen. Maybe it's having to deal with your crazy in-laws one too many years in a row. Maybe it's the inevitable emotional shift from the excitement of youthful gift getting to the inevitability of dolling out large wads of cash in adulthood. There are many reasons why one loses faith, but never has an eroding-away of the Christmas spirit been so gleefully depicted on the silver screen.
As someone who has seen his faith in the holidays dwindle over the years, I'll definitely make sure to beware who or what comes crashing down my chimney this 25th of December.