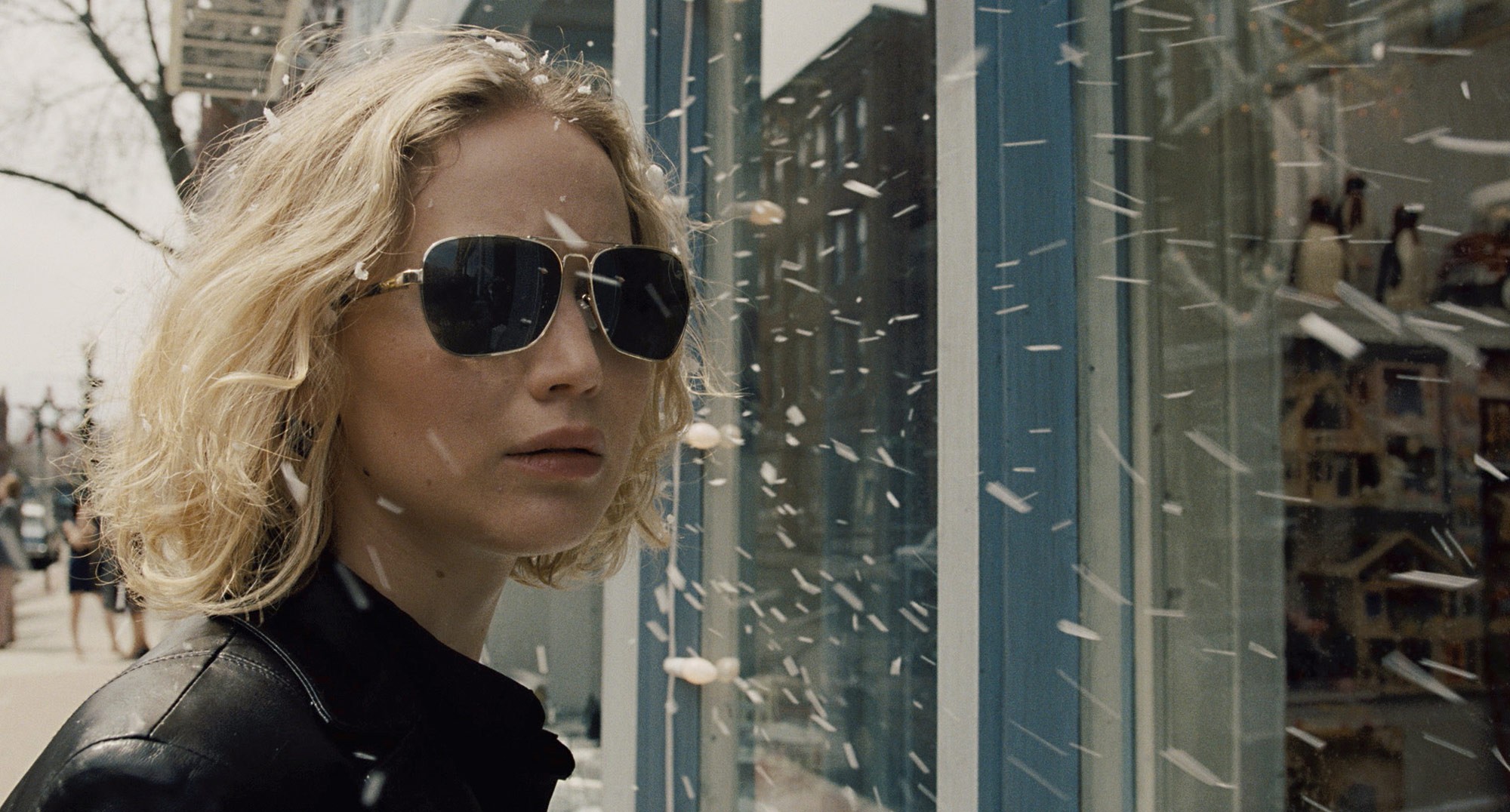 With David O. Russell's latest Jennifer Lawrence, Robert De Niro, Bradley Cooper mash-up, it appears as though he set out to make a comedy but ended up with a drama. Although his previous hit ensemble-driven films, 'Silver Linings Playbook' and 'American Hustle,' were both consistent in their genres, the biographical story of 'Joy' doesn't quite know what it is. This uneven dramedy starts out pleasantly humorous and turns down a more serious path in the second half, making this award season movie just as unstable as some of the story's characters.
That is not to say that 'Joy' isn't an enjoyable experience, because it is. Due in part to the powerhouse actress that is Lawrence, who has proven that she can lead any film, whether it be a box office action franchise or an indie drama.
Lawrence portrays Joy Mangano, a single mother whose life seemed chaotic and uneventful until she had one great idea that would change her life. Inspired by the true story of Joy's rise to HSN (Home Shopping Network) fame, the audience meets Joy in her worst state. She lives under the same roof with her ex-husband (Édgar Ramírez), soap-opera addicted mother (Virginia Madsen), supportive grandmother (Diane Ladd) and, of course, her children. Soon after her father (Robert De Niro) moves back in after his girlfriend kicks him to the curb, Lawrence has an emotional breakdown, which somehow leads her to inspiration. Sick and tired of getting her hands dirty while squeezing and rinsing the floor mop, she invents the Miracle Mop after finally acquiring an investment for manufacturing. Between borrowing money from her father's new girlfriend (Isabella Rossellini), to Neil Walker (Bradley Cooper) of QVC taking a chance on her invention, the film's fast rhythm goes kaput and the bizarre comical characters (mostly Joy's immediate family) suddenly transform into more serious versions of themselves.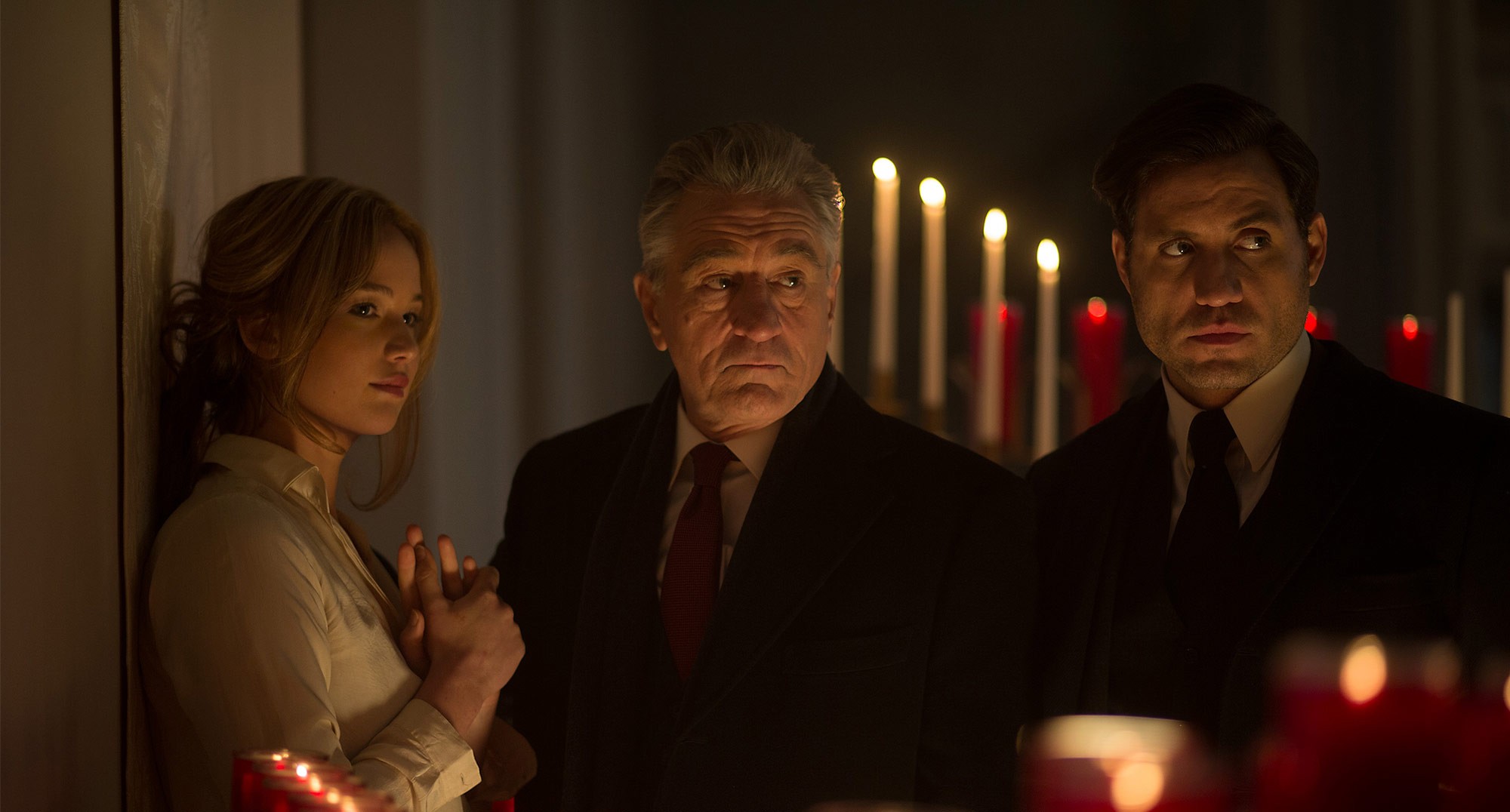 'Joy' has a taste of that peculiar 'I Heart Huckabees' (also written and directed by O'Russell) style in the beginning. Think, Wes Anderson meets Woody Allen. At any given moment, the audience is thrust between Joy's present day reality, the past and her surreal imagination in which she lives inside the soap opera her mother watches. It's odd, yet it works… until 'Joy' detours from the comedy and transforms into a drama.
At the start of the film, it's easy to fall for each and every psychotic family member. There is a wonderful and endearing chemistry between De Niro, Madsen and Ramírez as they bicker back and forth. Aundrea Gadsby, who plays Lawrence's daughter is refreshing and lovely to watch serving as the calm voice-of-reason throughout the movie. But it's Lawrence who stands atop this talented cast, carrying the entire film. She unloads her radiant acting energy into this spirited role, once again showing off her impressive range and versatility.
Although the performances are on par, the most fascinating aspect of 'Joy' is the story it's based on. Most everyone knows of the Miracle Mop and the selling power of TV shopping networks, such as QVC and HSN. Shows like 'Shark Tank' have allowed American audiences to witness the power of inventions and product sales. Therefore, it's quite intriguing to see this obscure success story brought to life on the silver screen.
O'Russell may have not written the most consistent of screenplays, but 'Joy' has made its way to the top of my holiday movie recommendations this season.
Running time: 124 min
Rated PG-13 for brief strong language
In theaters this Christmas 2015