This commences our LIVING ESSENTIALS column! We always see the must-have makeup products and fashion accessories, but what about the absolute necessary products we can't live without at-home? LATF will feature the living essentials that you should have in your bathroom's medicine cabinet, kitchen pantry, bedroom nighttable drawer, and more.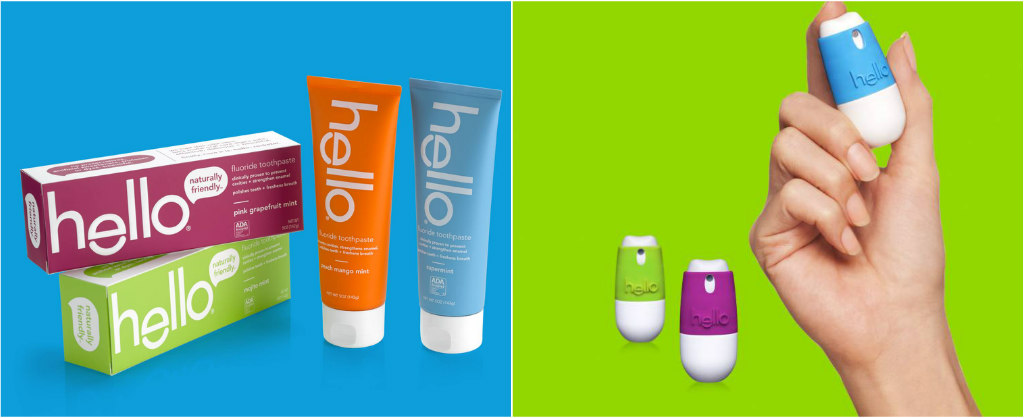 Let's begin with your smile. According to the NIH (National Institute of Dental & Craniofacial Research), tooth decay remains the most prevalent chronic disease in both children and adults, even though it is largely preventable. Here are some great products to stock your medicine cabinet with and carry in your pocket or purse to keep up with your teeth hygiene!
From hello:
Here are two natural products for your mouth worth trying.
First, the new naturally friendly™ anticavity toothpaste. It comes in 4 original flavors, supermint, pink grapefruit mint and mojito mint, which have earned the ADA seal and are clinically proven to prevent cavities and strengthen enamel.
They safely polish teeth with a gentle silica and freshen your breath, but hold on, there's more. Free from preservatives, dyes, triclosan, microbeads and artificial sweeteners, and they rock xylitol and stevia.
Price: $4.99
Second, a breath spray. It fits everywhere, in your purse (regular or evening), in your pocket, even in your exercise belt. The naturally friendly™ supermint, pink grapefruit mint and mojito mint breath sprays. They've got all of the zing, without all the sting. Just twist to open.
These little pods of friendliness are free from alcohol, dyes, artificial sweeteners and propellant.
hello sprays feature glycerin and xylitol to keep your mouth fresh, friendly, wonderfully moisturized, and ready for anything.
Price: 3.99
Both can be found at at Target, Walgreens, Duane Reade among others.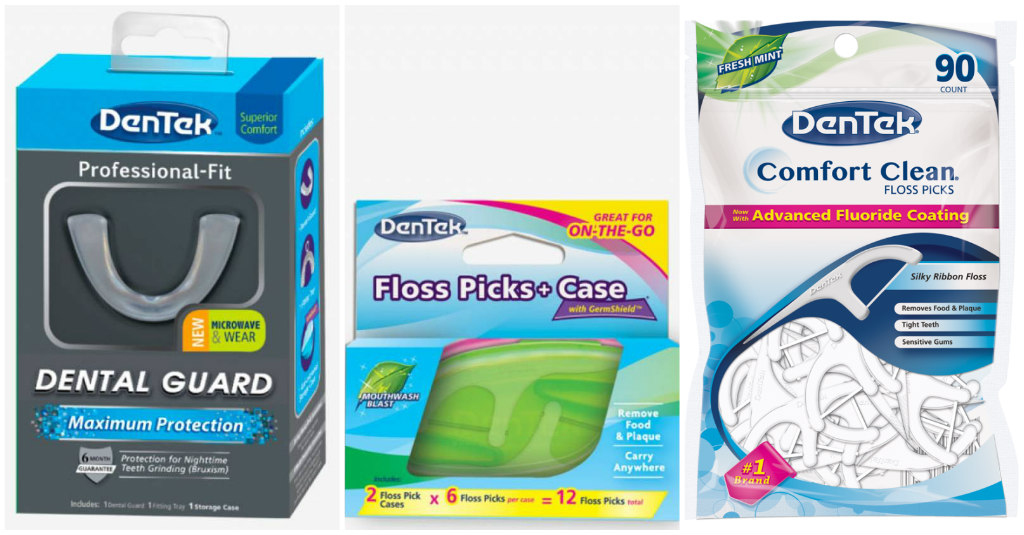 From DenTek:
Maximum Protection Dental Guard
Protect your teeth from damage caused by nighttime teeth grinding with the only over-the-counter night guard that includes a forming tray for a custom fit. Includes dental guard, forming tray, and storage case.
Price: $24.99
Comfort Clean Floss Picks, featuring Silky Tape Floss
Gently and comfortably removes food and plaque to keep your teeth and gums clean and healthy.
Price: $3.29
Floss Picks + Case (Mouthwash Blast)
Get a fresh, clean mouth anytime, anywhere with these travel-ready floss picks. Includes two cases, each pre-packed with six Comfort Clean Floss Picks.
Price: $2.99