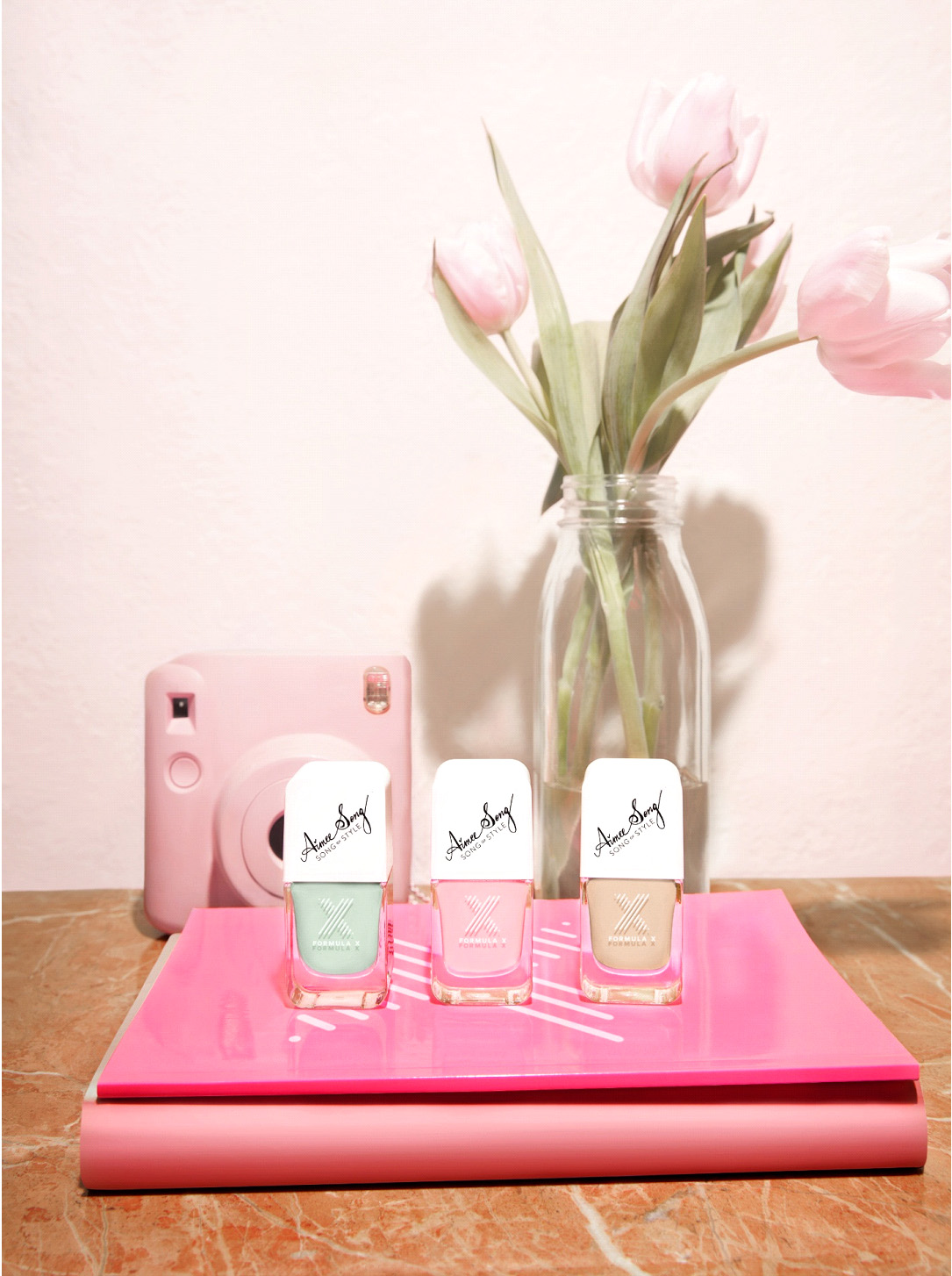 FORMULA X takes Xpressive color to a new level with the introduction of #ColorCurators, a first-of-its-kind collaboration where 10 polished powerhouses in beauty, fashion, and wellness join FORMULA X to xpress their signature style through limited-edition nail colors. Each month, one Color Curator will reveal three new shades—each inspired by their own passions, lifestyle, and personal expression.
Polish your style with the premiere #ColorCurators collection: Song of Style Edition, featuring fashion it girl Aimee Song. Inspired by her love for everyday basics, these new neutrals are the perfect accent to any outfit. Kick off the new year in the ultimate pastel pink that complements all skin tones, start fresh with a subtle pop of versatile mint green, or stay simple yet elegant in an elongating nude.
Stay tuned each month for the next #ColorCurators reveal with all new shades from a diverse array of powerhouses, including Beauty Vlogger Patrick Starrr (February) and Lifestyle Blogger Emily Schuman of CupcakesandCashmere.com (March). The xcitement continues every month, with a special xtended three-month collection from one of the world's biggest beauty sensations rounding out the year.
Available at www.sephora.com