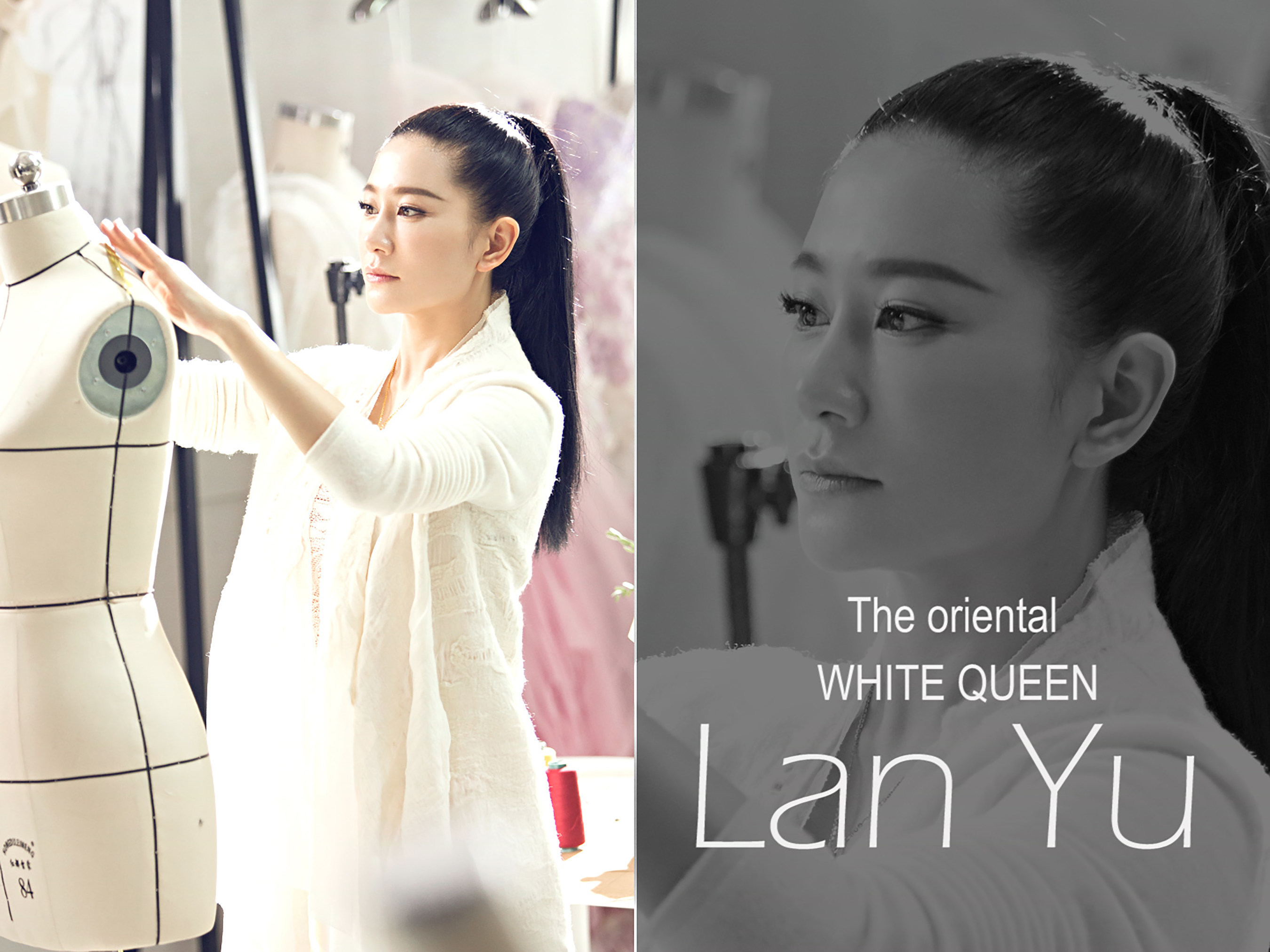 Designer Lan Yu recently elevated her business to a global scale through announcing the birth of LANYU evening gown collections in the New York City. It coincides with the brand's 11th anniversary and marks another significant step up of this young entrepreneur brand.
Featuring southeastern China Suzhou embroidery, the brand ingeniously combines eastern handcraft techniques with western materials and design, and it was well-received even by the trained eyes of fashion followers in Paris.
In July 2014, Lan Yu released her "Water-Charm" collection at Grand Palais in Paris, and she has kept going back with two other collections of hers, "Butterfly-Scent" and "Glimpses." Her remarkable work in fusion between Chinese traditional artisan and modern design was featured by fashion guidebook L'officiel magazine.
"Fashion is without borders. I started my career in China, but I have always believed that one day I would bring LANYU onto the global stage, and that Chinese traditional handcraft will be appreciated. Today I have realized my dream," said Lan Yu, who named the brand after herself.
Her inspiration stems from her personal experience. With her mother being the fourth generation in her family to practice traditional Suzhou embroidery craftsmanship, Lan Yu grew up with silk and fine embroidery techniques that have been passed down for over 2,000 years. She set up her fashion studio while she was studying at Beijing Institute of Fashion Technology, and the LANYU brand was officially born after she returned from further education in the U.S, where her aesthetic taste was enriched by international concepts.
Currently, the brand is also working with world famous big names such as Roll Royce, BVLGARI, LONGINES, SONY and others.
Suzhou embroidery was one of the first embroidery styles to be developed in China. It is a style characterized by brightly colored silk embroidered with well-proportioned and uncluttered representations of almost any pastoral scene, person, animal or object. Suzhou embroidery is on China's non-material cultural heritage list.
Lan Yu's evening gowns are available in shops in Beijing and Shanghai, and online at WeChat Official Account: LANYU. You can also take a look at her past collections and works at http://www.lanyu.co.