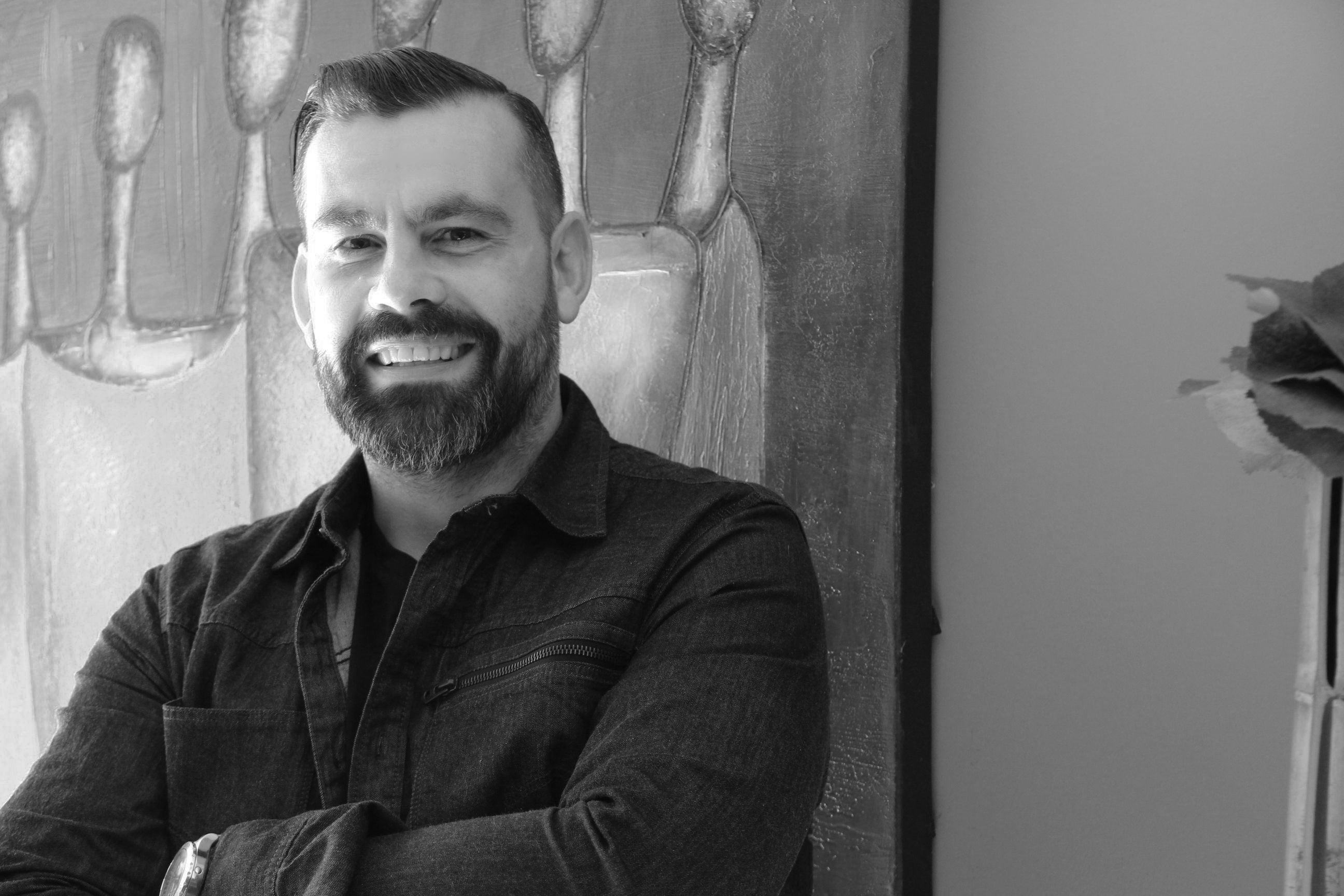 I recently remember reading an article about superstar recording artist Rihanna announcing the creation of her own beauty agency, Fr8me, complete with celebrity hairstylists, makeup artists, manicurists, stylists and photographers (A Dog Ate My Homework, a separate photo agency branch). Great idea, I thought. We all know that Riri is an astute business woman and if she decided to build her own agency, she would only have the best of the best running the show. So when I found out that she chose to partner with Ciarra Pardo, longtime makeup artist Mylah Morales and managing partner Benoit Demouy, formerly of Tracey Mattingly Agency, I had no doubts about the future success of Los Angeles-based Fr8me.
Originally from France, where he was born and raised, Benoit left home for the U.S. just as he turned 18. Having a friend in Dallas, it seemed the best place to start. Eventually, Benoit would return to Paris before settling in London where he worked for designer Dexter Wong. After a couple of years, the time had come to check out the rest of the world and so he did just that.
Benoit came to Los Angeles where he worked as a production manager. He eventually took a position at Ritts/Hayden learning the business from top to bottom. Though the job was thrilling most of the time, he missed working in fashion, and after spending 4 years with a showroom; he packed his bags and moved to New York City where he spent 3 years learning every aspect of the industry. I recently sat down with Benoit to chat about his journey and the direction of the agency.
"New York is fantastic but a hard place to live. The weather is brutal," he said.
Benoit then decided to return to LA and worked successively with Whitney Cummings and Jed Root. "One more time, I started as an assistant. I was poorly paid, but I was so hungry, I had to make it work. I was 38 years old and changing direction again. I believed in myself and knew I had one more shot at it."
Benoit remained at the agency for 6 months before joining Tracey Mattingly, who took him under her wing. "It was pretty easy. She eventually gave me a lot of the artists to manage. I met a lot of celebs and influential people there."
Then it happened. Jay Brown, Jay-Z's partner at Roc Nation called saying that he needed to speak to him. "I thought that I was going to be scolded for pulling Mylah away from Rihanna and putting her on Nicki Minaj when, in fact they wanted to do business with me."
Two weeks later, he got an email from Rihanna's creative director, who offered him a partnership in Rihanna's beauty agency. "Four years ago, I just started in this business and here I am."
Tell me how the agency came about?
I was obviously thinking of starting my own business when Jay Brown, Rihanna's manager, came to talk to me and offered to get in business together. Shortly after, he introduced me to Ciarra Pardo (Rihanna's creative director, who would become my business partner along with Rihanna and Mylah Morales).
Who is involved and whose idea was it?
Ciarra Pardo has been working alongside Rihanna for many years – I was representing Mylah Morales at my previous agency.
What do you like best about your work?
I like to see the artists succeed; it gives me a sense of fulfillment, a sense of pride.
In such a competitive industry, what are some of the challenges that you are facing?
We would like to see the "glamour" back into this industry. I think over the years the artists are no longer valued the way they used to be. They used to be treated like celebrities in their own rights. All their perks such as flying business, car services, rates have all gone down the toilet and we want to see this changed.
READ THE FULL INTERVIEW IN ISSUE 50 of www.LATFtheMAGAZINE.com HERE