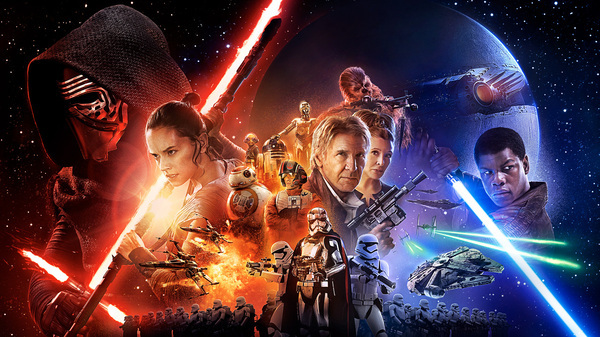 As predicted, the most highly anticipated movie of the year, 'Star Wars: The Force Awakens' broke multiple box office records… even before the weekend was over.
On opening-day, 'Star Wars' kicked 'Harry Potter and the Deathly Hallows: Part 2' to the curb after earning $120.5 million. Harry Potter had made $91.1 million back in 2011.
But that's not where the whopping numbers come in. 'Star Wars' has made $238,000,000 as of Sunday morning.
Will the galaxy far far away break 'Avatar's' grossing record of $2.78 billion (in 2009)?
1. Star Wars: The Force Awakens – $238,000,000
2. Alvin and the Chipmunks The Road Chip – $14,400,000
3. Sisters – $13,420,000
4. The Hunger Games: Mockingjay Part 2 – $5,650,000
5. Creed – $5,085,000