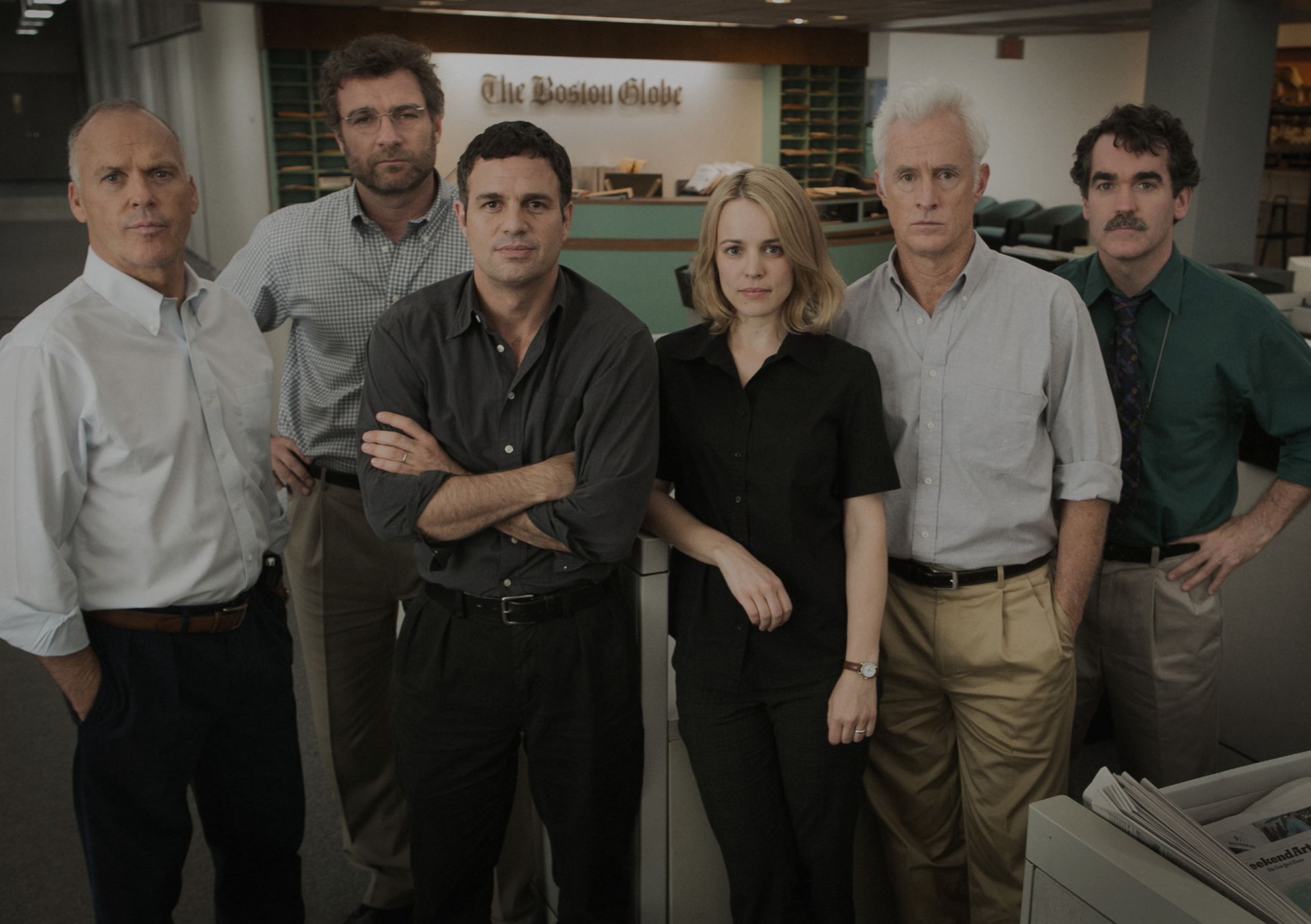 The Boston Globe's bombshell 2002 report on child abuse in the Catholic Church is stirringly recounted in "Spotlight," an investigative drama starring Michael Keaton, Mark Ruffalo, Rachel McAdams and Liev Schrieber.
From writer-director Tom McCarthy ("The Station Agent") and co-writer Josh Singer ("The Fifth Estate"), "Spotlight" is a damning but levelheaded exposé told with a chilling clarity and straightforwardness that effectively underscores the severity of its subject. Making a complete 180 degree turn after last year's ill-advised Adam Sandler fantasy comedy "The Cobbler," McCarthy's latest cements his reputation as a fluent filmmaker with a knack for steering actors toward the Oscar podium. An absorbing thriller as well as a love letter to a dying profession, "Spotlight" is chockfull of emotionally charged acting, unexpected twists, and a sense of urgency that will keep audiences glued to the screen. Expect this fact-based fall release to touch the hearts and minds of audiences and academy voters alike.
"Spotlight" opens in 2001 with Marty Baron (Liev Schreiber), the newly minted editor of The Boston Globe, announcing his intention to make Pulitzer-worthy journalism a main priority at the paper. Of particular interest to Baron is a story the Globe had previously given short shrift to about a local priest accused of sexually abusing dozens of children over multiple decades. Sensing a story with legs, Baron tells the Globe's investigative team, otherwise known as Spotlight, to focus their efforts on this scandal for the foreseeable future. Despite concerns about potential backlash from the Catholic Church, the Spotlight team – including editor Walter "Robby" Robinson (Michael Keaton) and reporters Sacha Pfeiffer (Rachel McAdams) and Michael Rezendes (Mark Ruffalo) – roll up their sleeves and start investigating.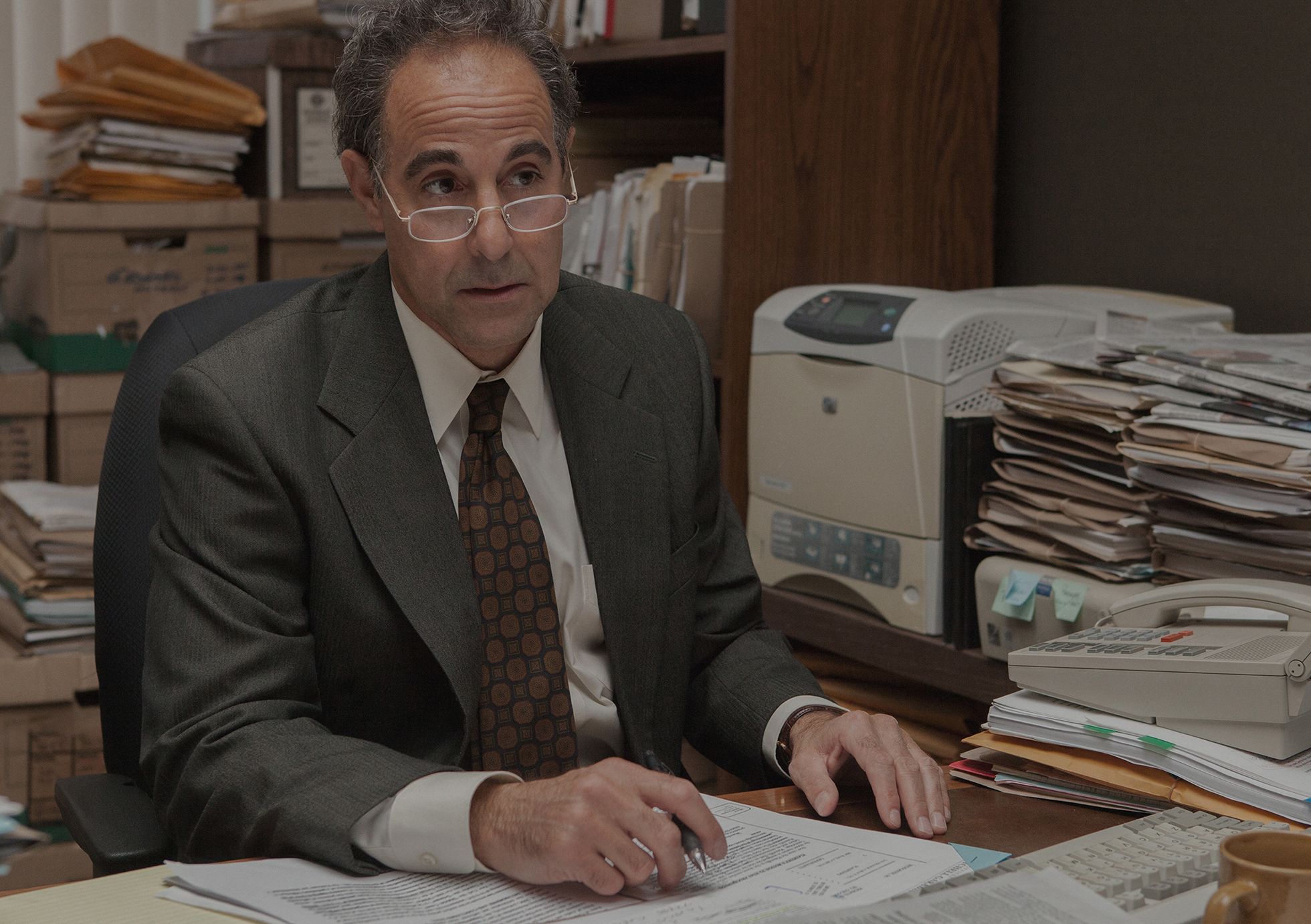 After questioning the attorneys representing the victims and the church (Stanley Tucci and Billy Crudup), Spotlight realizes that the cover-up is much more far-reaching than they anticipated, possibly extending all the way to the Vatican. However, due to out-of-court settlements and sealed court documents, Spotlight's investigation is hindered at nearly every turn. As the fearless journalists navigate the many roadblocks put up by the church, uncovering over 70 accused priests in the Boston area alone in the process, the film paints an unforgettable portrait of these modern-day heroes who put their careers on the line for the betterment of society.
McCarthy's film leaves no stone unturned, exhibiting an attention to detail on par with the reporters who brought this story to light. "Spotlight" is thorough on every level, taking pains to show not only the institutional failure but the personal side of it, whether it's the victims' long road to recovery or the journalists' newfound ambivalence about their religion. For those reluctant to explore such dark material, fear not: disturbing though it may be, "Spotlight's" emotionally rewarding payoff makes all the scandalous material that preceded it worthwhile.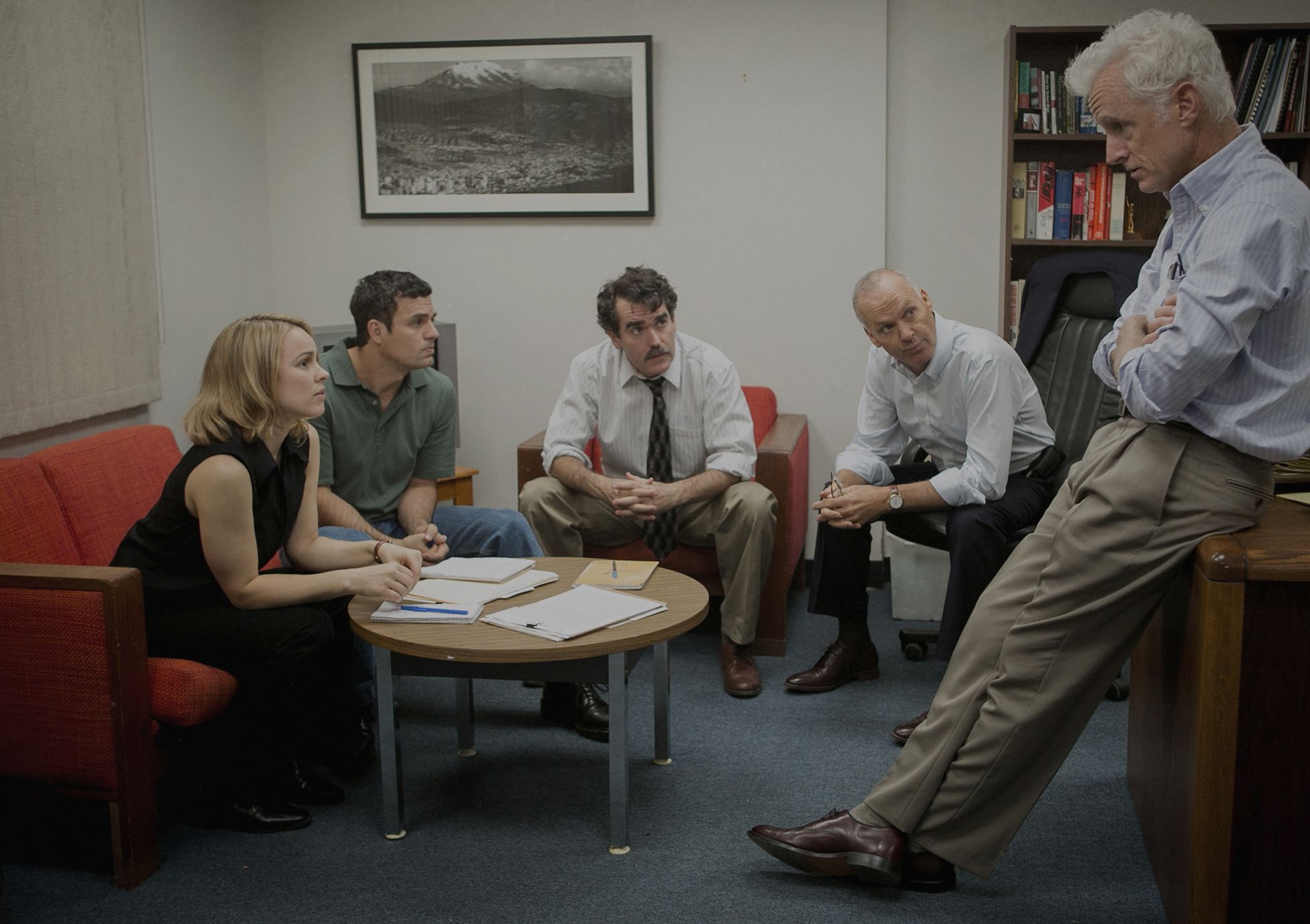 Comparisons are inevitable between "Spotlight" and "Truth," the other journalism drama this season; and while they both revisit national scandals with admirable focus, "Spotlight" is clearly the standout, and not just because it's a better piece of filmmaking. When contrasting a scandal of such colossal proportions as child abuse in the Catholic Church with the fallout from a 60 Minutes story about George W. Bush's military records, the latter seems trivial in comparison. Both of the subjects were huge news stories at the time, but where the 60 Minutes scandal resulted in journalistic disgrace, the Globe reporters won Pulitzers and enacted actual change.
It's hard to go wrong with an ensemble cast of this caliber, and "Spotlight" stands out as easily one of the best-acted films of the year. Coming off the heels of his high-wire act in "Birdman," Michael Keaton soars once again as the feather-ruffling editor who leads his team to newsroom glory. Putting in equally strong work is Mark Ruffalo, who is sure to receive accolades between this film and the coming-of-age drama "Infinitely Polar Bear," and Rachel McAdams, considerably more agreeable here than her broody performance on the disappointing second season of "True Detective." These three thespians will attract the most attention, but every actor on hand excels, from Liev Schreiber, Stanley Tucci and Billy Crudup to lesser-known performers like Brian d'Arcy James and Neal Huff.
In short, "Spotlight" is an essential film that advances a persuasive argument for the importance of print journalism.
Rated R for some language including sexual references.
Running Time: 128 minutes