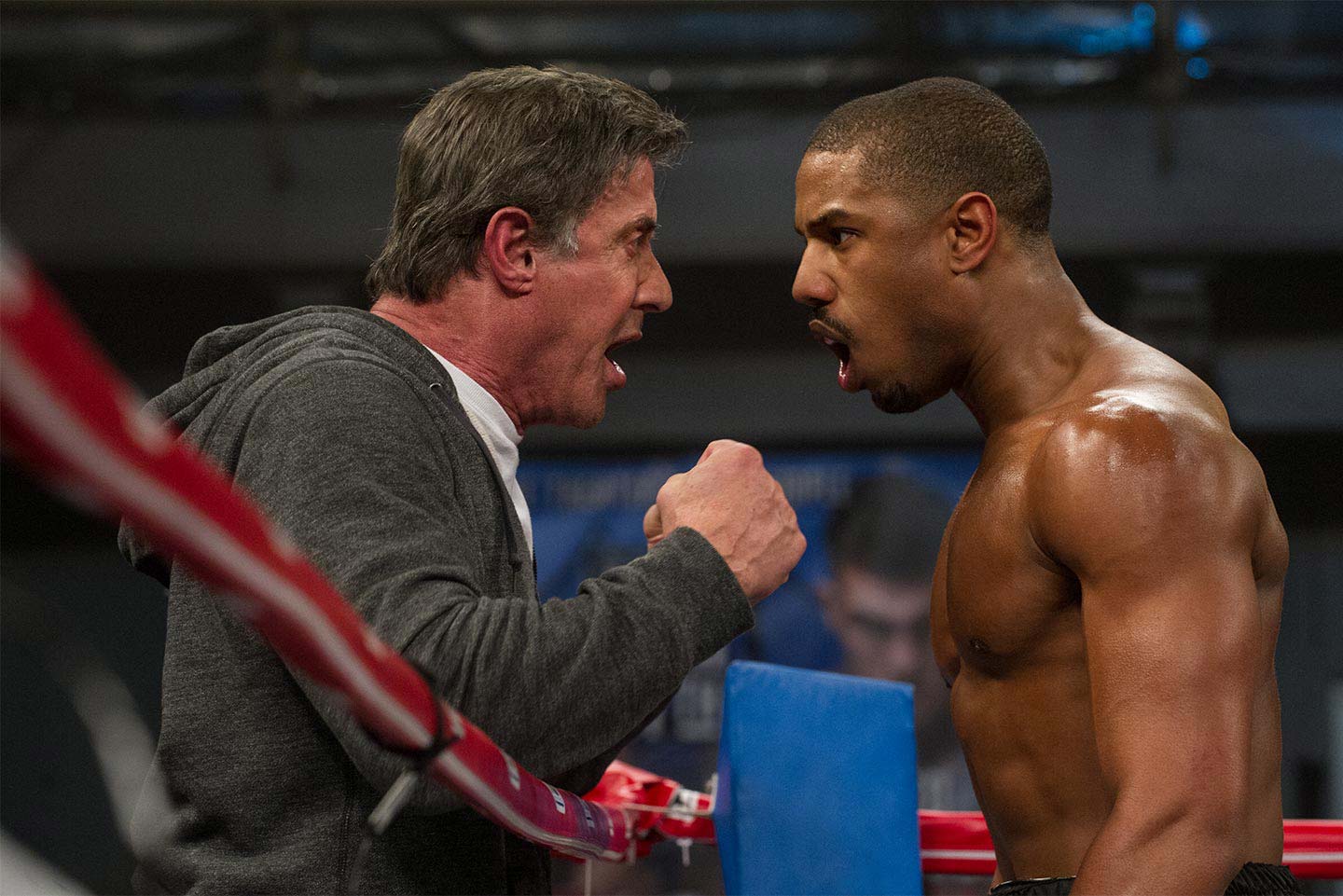 When it comes to fictional boxers, few outclass the fame of the one-and-only Rocky Balboa (Sylvester Stallone). Over the course of four decades, the character has been featured in six films and has also become a household name in the process. With Thanksgiving right around the corner, it only makes sense that American cinema's most beloved World Boxing Champion comes home for yet another heroic story. But wait! If this is another Rocky pic, then why is it called "Creed," you ask?
Answering this question is quite simple, actually. Rocky — and Stallone — for that matter are far too old to be roughing people up in the ring anymore. If "Rocky" were a movie about a pro golfer, it would be easy to continue the story as the champ transitions from the pro tour to the senior circuit. However, this is a boxing movie, so in order for Warner Bros./MGM to continue making big bucks on sequels, a much-needed jolt to the franchise storyline was needed. Enter the same writer-director-actor pair of Ryan Coogler and Michael B. Jordan that made "Fruitvale Station," one of the best movies of 2013. The duo proves to be a powerful combination again, as "Creed" is far and away the best "Rocky" movie in years.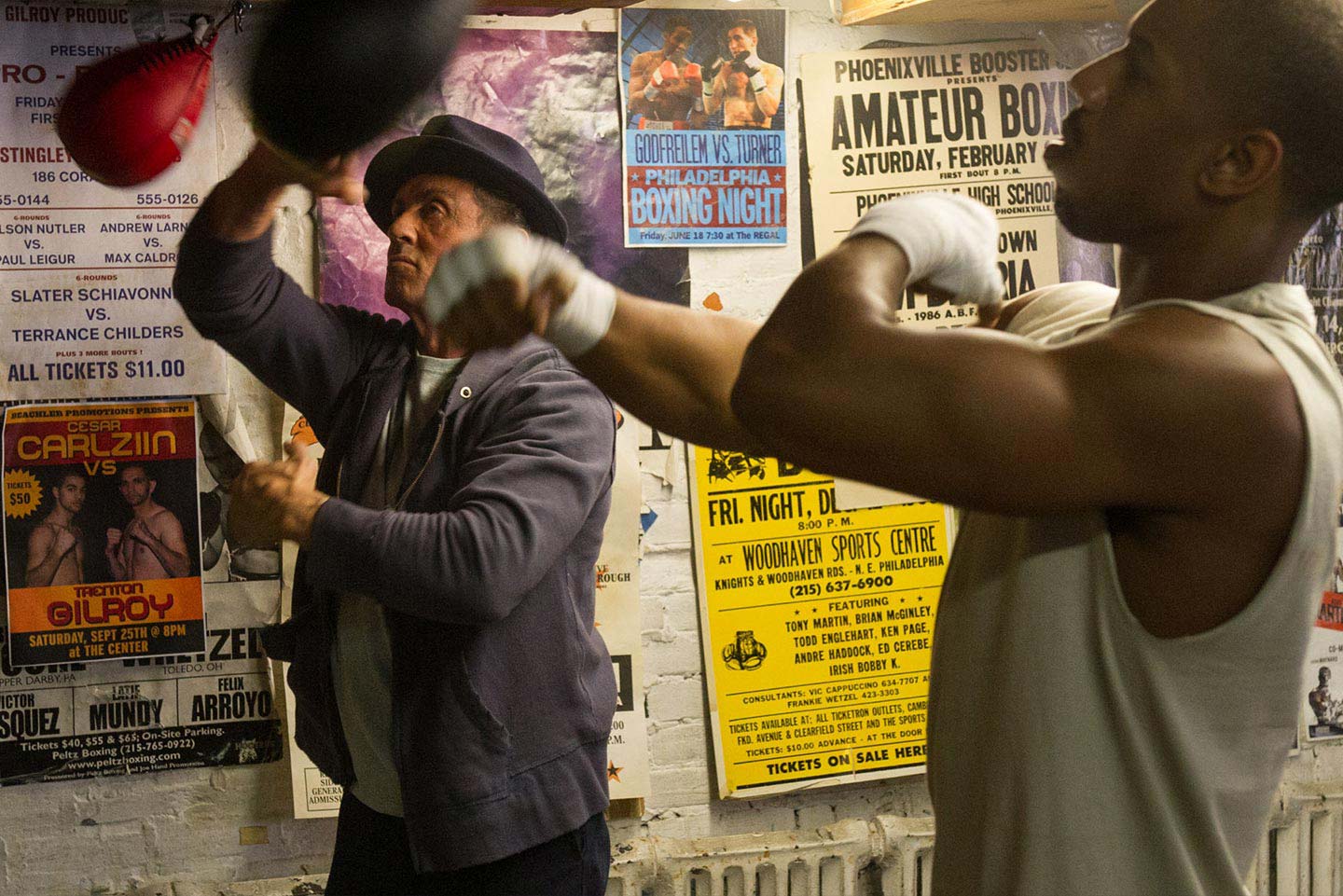 After uprooting his domestic lifestyle in sunny Los Angles and relocating to the tougher streets of Philly, wannabe boxer Adonis Johnson (Jordan) befriends Rocky Balboa in order to hire him as his personal boxing trainer. Rocky doesn't jump into the training ring with just anyone, however. It is only because Adonis is the illegitimate son of Rocky's old opponent-partner Apollo Creed that the former superstar decides to come out of retirement. It doesn't take long for Creed to live up to the name of his father as he works his way from Bar Room Brawler to World Champion.
It's safe to say that Coogler really isn't trying to overhaul the franchise completely with his take on the story. Much like in sequel's past, the director has utilized the same "Rocky" template that Stallone fashioned in the earlier films. Nowhere is this concept more present than in the character treatment of the man, the myth, the legend himself. Philly's finest fighter is written with the same likability he's always been known for. He might have brutal fists, but his heart is as soft as a marshmallow. Stallone's on-screen aura is absolutely absorbing to watch and it's safe to assume that the actor is really relishing the chance to play the character again.
As fun and nostalgic as Stallone's performance is, however, it's Jordan who is responsible for the film's overall success. If he wasn't able to make you root for the new guy in the ring, then "Creed" wouldn't have worked nearly as well as it does. Jordan's mixture of passion and susceptibility is key. He's so good that you don't even mind the occasionally formulaic plot and one-dimensional romantic side-plot with Adonis' up-and-coming singer (Tessa Thompson) next-door neighbor. Oh yeah, and there's that less than knockout (the boxing puns just keep on coming) ending that just begs for a sequel too. It's not great either.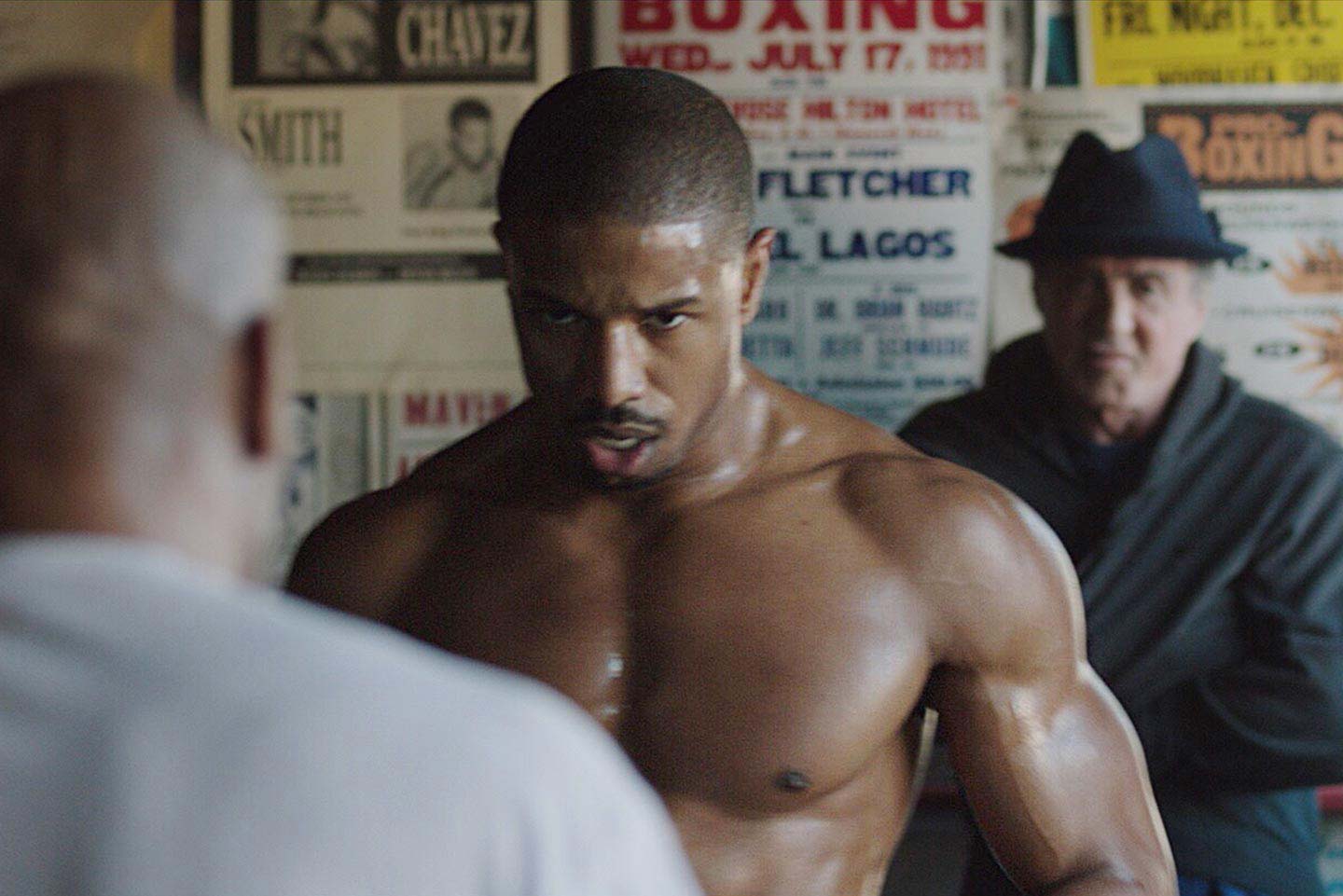 What is great is the work done by cinematographer Maryse Alberti (The Wrestler) and editors Michael P. Shawver (Fruitvale Station) and Claudia Castello (Fruitvale Station). The trio brings the multi-sensory excitement of an actual boxing match to the theater. Composer Ludwig Goransson's (We're The Millers) score, which of course makes room for Bill Conti's timeless "Rocky" theme, is also worthy of a shout-out.
Much like a Welterweight boxer dipping and dodging in the ring, it's tough to get an initial read on "Creed." On one hand, the film is an attempt at rebooting the "Rocky" franchise for a modern audience. But that wouldn't be entirely accurate as writer/director Ryan Coogler's latest actually tells the story of a brand new protagonist instead of revolving around the original Italian Stallion. So, in a sense, "Creed" is also a spinoff of sorts and can even be classified as a sequel for those really crunching the numbers at home. "Creed" might be a lot of things, but at its heart, it is a movie about boxing. And with over 40 years of training under his belt, Stallone and Company certainly know how to put up a good fight.
Releasing over the long Thanksgiving weekend will definitely help this macho crowd-pleaser at the box office.
Running Time: 132min
Rated PG-13 for violence, language and some sensuality