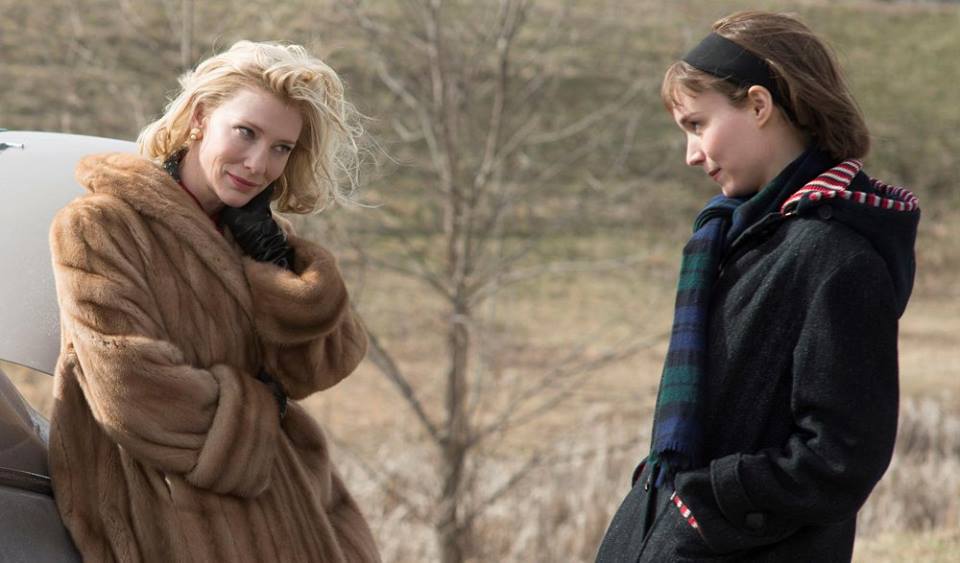 Cate Blanchett and Rooney Mara pursue a steamy love affair against a conservative 1950's backdrop in "Carol," a romantic drama costarring Kyle Chandler ("Bloodline") and Jake Lacy ("Obvious Child").
Based on acclaimed novelist Patricia Highsmith's second novel, "The Price of Salt," which was published under a pseudonym due to its controversial content, this beautifully realized period piece is equal parts tragic, heartfelt and sexy in its depiction of forbidden love in post-war America. Marking the second successful pairing between director Todd Haynes and Blanchett after her Oscar-nominated turn in the unconventional 2007 Bob Dylan biopic, "I'm Not There," "Carol" is sure to steam up the awards circuit with its intense lead performances, pitch-perfect direction, emotionally wrenching script and immaculate costume and production design. Although a lesbian love story isn't the easiest sell to mainstream moviegoers, Blanchett's star wattage along with inevitable awards attention should help "Carol" gain respectable returns.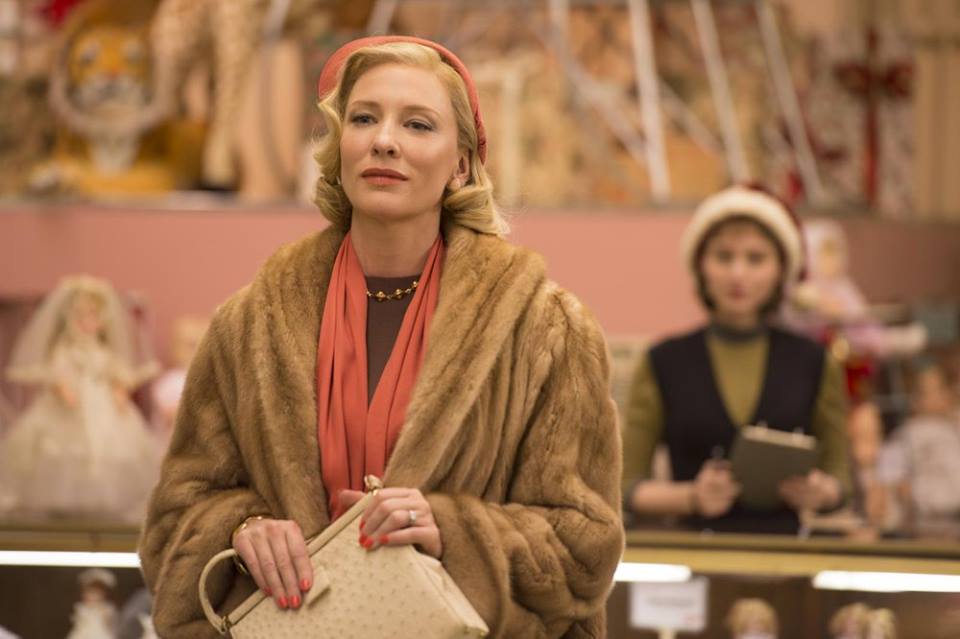 Set amid Manhattan's bustling Christmas season, "Carol" tells the tale of Therese Belivet (Rooney Mara), a twentysomething department store clerk with aspirations of a photography career. Stuck in a dead-end relationship with a well-intentioned but dull boyfriend (Jake Lacy), Therese's world is upended when she meets Carol (Blanchett), a seductive, soon-to-be divorcee looking to purchase a train set for her daughter. Following a martini-lubricated lunch between the pair, friendship quickly develops into something more emotionally confusing during a fireplace-lit encounter at Carol's country estate. But before they have an opportunity to explore their mutual affection, Carol's investment banker husband (Kyle Chandler) arrives with allegations of sexual impropriety and threats of a custody battle over their daughter.
To escape the oppression of their insignificant others, the unlikely lovers take their forbidden feelings on the road to Chicago for a romantic getaway, with some intimate motel stops along the way. But with Carol's spiteful husband mounting evidence to paint her as an unfit mother in their pending custody hearing, the passionate pair are forced to abruptly end their romance. As the lovers struggle to suppress their emotions and conform to their conservative surroundings, "Carol" examines its controversial subject with consummate care.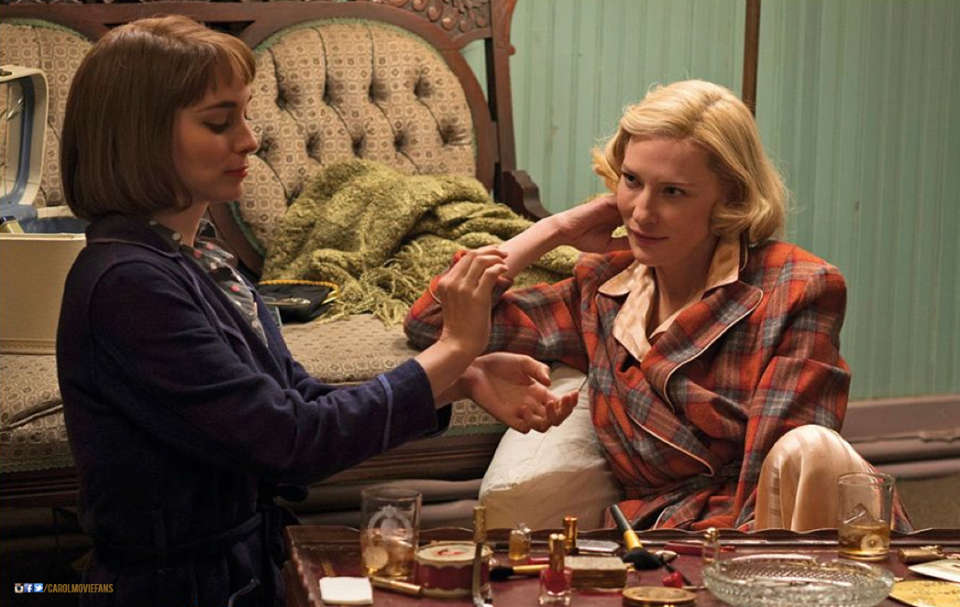 Despite the 1950s setting, with its exploration of unconditional love in the face of societal barriers, "Carol" is sure to resonate with a contemporary audience well-versed in the ongoing fight for equal rights among the LGBT community. Phyllis Nagy's adapted screenplay exhibits remarkable restraint, never resorting to didactic measures, instead letting the story's emotional veracity and well-drawn characters handle the heavy lifting. Working with frequent cinematographer Ed Lachman ("I'm Not There"), here director Todd Haynes ("Far From Heaven") shoots on 16mm and favors a drab color palette that effectively underscores the cruelness of the world the characters inhabit. Yet, even with the repressive surroundings, "Carol" is awash with arresting images, such as the sensuous POV shots that capture the couple's growing attraction. Hats off to production designer Judy Becker for transforming their Cincinnati production into a completely believable 50's New York, and costume designer Sandy Powell whose elegant wardrobes perfectly evoke the style of the time.
Is there anything left to be said about Cate Blanchett's ridiculously superior acting skills? Should she be given an honorary Oscar every year for simply existing? I can't say for sure, but her performance in "Carol" is as astounding as ever, lending a beating heart to the seductive, tender and defiant title character. In an equally affecting performance as the demure department store clerk, Rooney Mara is a definite frontrunner for supporting actress, even though she has as much screen time as Blanchett (she actually won Best Actress at Cannes for this role). Jake Lacy and Kyle Chandler also bring credible bitterness to their roles as the leading ladies' scorned lovers.
Rated R for sexuality and brief language.
Running Time: 118 minutes