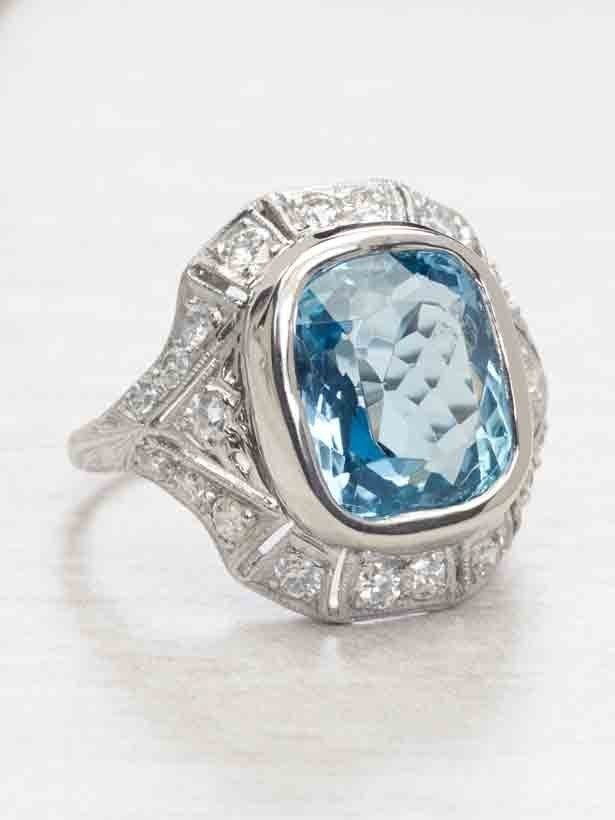 Topazery announces the antique and vintage jewelry story for 2015's hottest holiday gift guide.
Spotted on the red carpet of the 2015 Emmy Awards, the vintage jewelry trend has its unique surprises, twists, and turns from the return of Victorian pearls to the embrace of Art Deco to the romance of cameos. Editors can take their pick to feature the season's standouts from Topazery including antique wedding rings, brooches, Victorian pearl necklaces, Art Deco aquamarine earrings, statement rings, vintage bracelets and more.
Put a ring on it, but make it vintage, please.
Topazery offers unique and unusual, traditional and nontraditional jewels dating from the 1800s to the 1970s. Each piece is a one-of-a-kind creation that has been carefully curated.
Diamonds, pearls, and gems—oh my!
Antique-inspired jewels are a statement gift for the holiday season. With exclusive pieces starting at just over$100, even shoppers on a budget can shine like rock stars this holiday season. For those who care to splurge, there are countless options.
Whether it's a BFF, sister, wife, or mother-in-law, these vintage pieces are a perfect fit for one-of-a-kind holiday gifts. Here are a few of Topazery's favorite categories in vintage and antique-inspired jewelry:
Engagement rings
Wedding bands
Vintage pins and brooches
Pearl necklaces
Cameos
Pendants