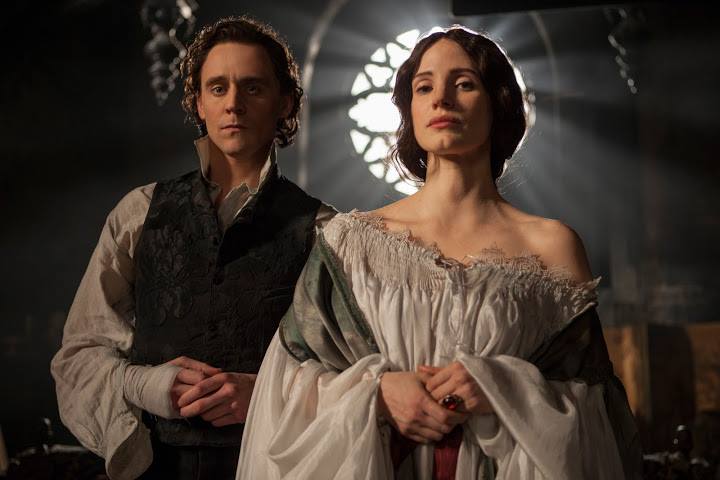 Love can drive you mad. We've heard it in famous quotes and in song lyrics from Beyonce's "Crazy In Love," to the Fine Young Cannibals' "She Drives Me Crazy." While love can be a beautiful thing, it can also transform a mentally unstable person into an absolute lunatic. So is the case in the latest story from filmmaker Guillermo Del Toro. Straight from the horse's mouth, "Crimson Peak" is his "attempt to harken back to a classic, old-fashioned, grand Hollywood production in the Gothic romance genre." With opulent costumes, passionate soliloquies and a mystery so rich you can taste it, the imaginative director/co-writer who brought us surreal tales such as "Pan's Labrynth" and "Mama," has delivered on the very dark fairy tale he set out to make.
"Ghosts are real, this much I know" says the protagonist Edith (Mia Wasikowska) in the film's trailer. Even in the opening scene of "Crimson Peak," it is confirmed that Edith has seen ghosts since she was a child. So as not to give too much away, we will flash-forward several years. The child is now a young woman and an aspiring author. Edith is the apple of her father's eye, Sir Carter Cushing (Jim Beaver), a wealthy builder who supports her writing dreams. Somewhat of an outsider in high society, it seems that Edith's only friends are her father and her childhood companion, Dr. Alan McMichael (Charlie Hunnam). That is, until Englishman Thomas Sharpe (Tom Hiddleston) and his eccentric sister, Lucille Sharpe (Jessica Chastain) step into the picture. A manufacturer of red clay bricks, Thomas seeks out Sir Cushing for business. But no deal is made and Sir Cushing, along with Dr. McMichael, are certain there is something off about the Sharpe siblings. With the snap of a finger, a tragedy occurs and Edith is swept off of her feet and into the arms of Thomas. Leaving her past behind, Edith moves into the Sharpe estate, otherwise known as Crimson Peak. Needless to say, the welcome into her new home isn't a warm one. In fact, it quickly turns cold and bloody.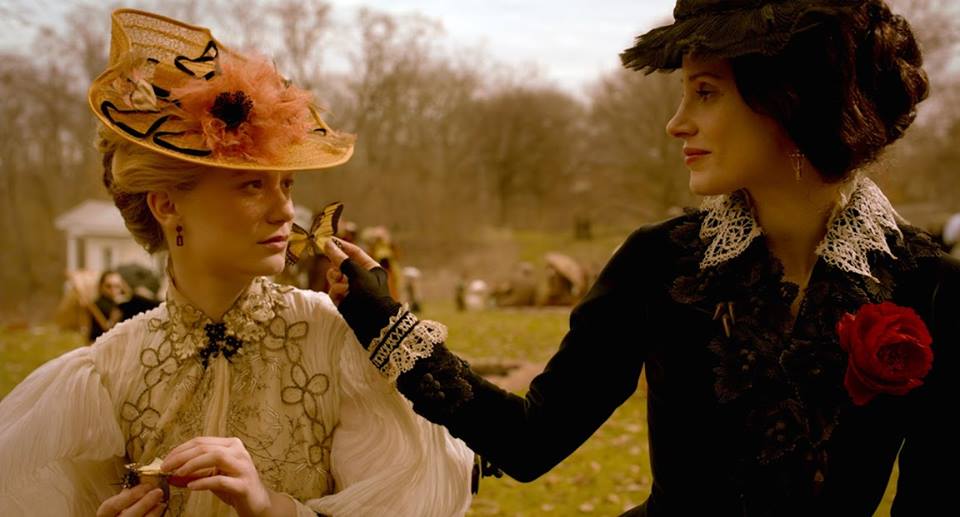 As Del Toro states, "It's been about 30 years since someone has made a Gothic romance on this scale." From the start, the audience is whisked away into a dark and eerie, yet beautiful world. Even the ghosts that haunt Edith have a certain fluid grace about them. They are not your ordinary spirits under white sheets, but instead, deformed jet-black and blood-red skeletal figures. While the sudden appearances of these cadaverous phantoms will have your teeth clenched, the audience soon learns that they are simply clues to a larger and more frightening mystery.
Equally terrifying is the brilliantly sinister performance by Jessica Chastain. Every piercing glance and slow head-turn lends to the film's many hair-raising moments. Chastain is the Gothic aspect, while the chemistry between Mia Wasikowska and Tom Hiddleston is the romance. Their perfect pairing and heightened melodrama will have any moviegoer melting; wishing for a love like theirs. On a less memorable note, while Charlie Hunnam is fine as the 'do-gooder,' Del Toro and co-writer, Matthew Robbins simply didn't write a meaty enough role to show off any acting talents we know the "Sons of Anarchy' star possesses.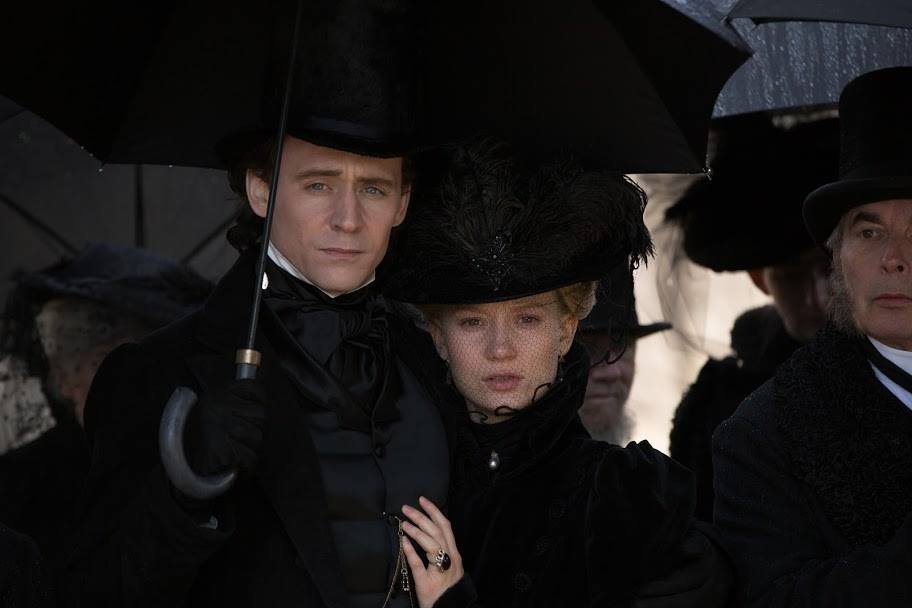 Character issues aside, Del Toro has brought together an equally creative team to realize the dark world of "Crimson Peak." Applause to cinematographer, Dan Laustsen ("Silent Hill"), production designer, Thomas Sanders ("Braveheart"), composer Fernando Velazquez ("Mama") and especially costume designer, Kate Hawley ("Pacific Rim").
With so many supernatural films on the pre-Halloween movie calendar, it will be difficult to rival the bloody sensation that is "Crimson Peak."
Running Time: 119 minutes
Rated R for bloody violence, some sexual content and brief strong language