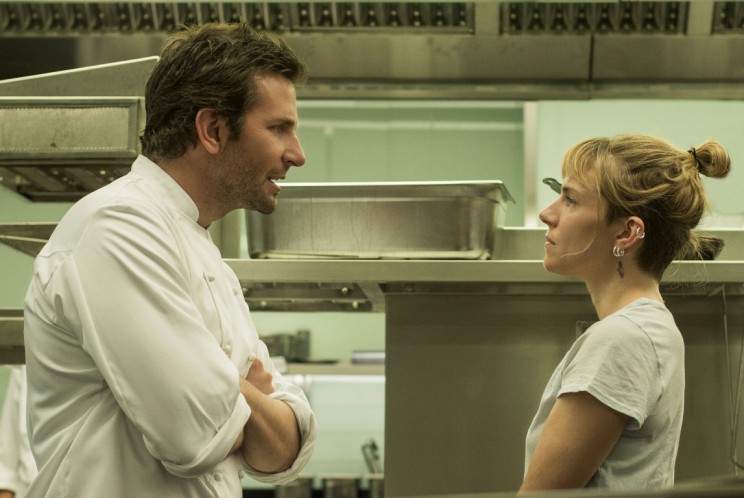 Bradley Cooper returns to the big screen as an arrogant chef seeking culinary redemption and that ever-elusive third Michelin star in "Burnt," a comedy-drama costarring Sienna Miller, Daniel Bruhl, and Omar Sy ("The Intouchables").
Directed by John Wells ("August: Osage County") from a screenplay by prolific scribe Steven Knight ("Pawn Sacrifice," "Locke"), "Burnt" offers an experience more like fast food than the fine-dining depicted onscreen: temporary satisfaction followed by immediate regret. Although the film flourishes in the high-stress kitchen environment, whenever Chef Cooper takes off the apron, this unappetizing entree crumbles to pieces due to its mushy mixture of superficial ingredients. Hampered by contrived subplots and Gordon Ramsay levels of pretension, "Burnt" may be well acted in spite of the script's flaws, but it's not the sumptuous tasting menu one would expect from an awards season release.
Adam Jones (Bradley Cooper) is a disgraced Michelin star chef who took the Paris food scene by storm before flaming out in spectacular fashion and washing up in New Orleans. With two years of sobriety under his belt, and having just shucked the last shell of a million-oyster penance, Jones is ready to make one last run at chef immortality. But with all the burned bridges he's left in his wake, finding financing will prove difficult, so he takes his talents overseas to make amends with his culinary cohorts.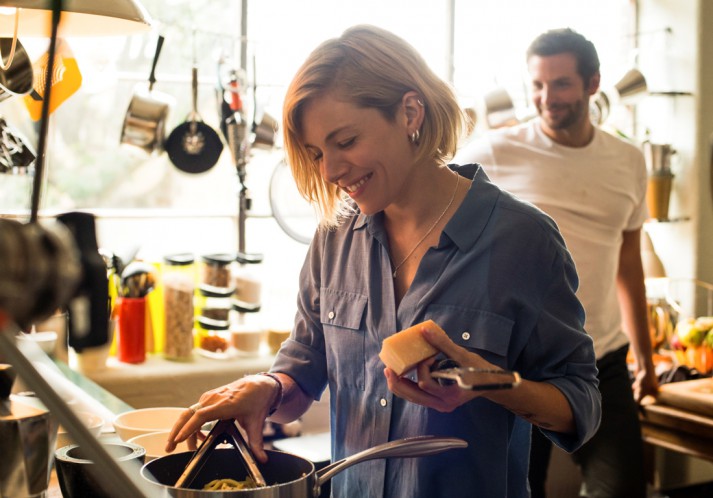 After touching down in London, Jones reconnects with an hotelier and his maître d' son, Tony (Daniel Bruhl), whose latest venture could benefit greatly from Jones' expertise. Distrustful of Jones because of his bad-boy past, Tony reluctantly agrees to let him man the kitchen, provided that he submits to weekly drug tests and sentimental conversation with Emma Thompson. Given free reign to assemble the staff of his choosing, Jones wastes no time rounding up the troops, headed by Helene (Sienna Miller), a headstrong up-and-comer he poached from a rival chef (Matthew Rhys), and Michel (Omar Sy), an old colleague with a possible axe to grind.
Despite a disastrous grand opening that climaxes in a food-flinging tantrum of reality TV proportions, Jones comes to find his footing in the kitchen, though not without suffering some burn blisters along the way. But between the stress of an upcoming Michelin review and a pair of drug-dealing goons looking to collect an outstanding debt, Jones' path to foodie greatness could get derailed at any moment.
As one would hope from a chef drama, Steven Knight's screenplay is at its tastiest when it pushes back the kitchen doors and reveals the minutiae of the culinary world. From backstabbing competitors to grueling preparations and everything in between, "Burnt" feels authentic in the place where it counts, even when the narrative gets smothered by frivolous romantic subplots and drug dealers who look like they stumbled out of a Euro-action movie. But whereas the humor and emotion of a superior film like Jon Favreau's "Chef" felt well-earned, with "Burnt," much of the narrative and relationships therein feel forced.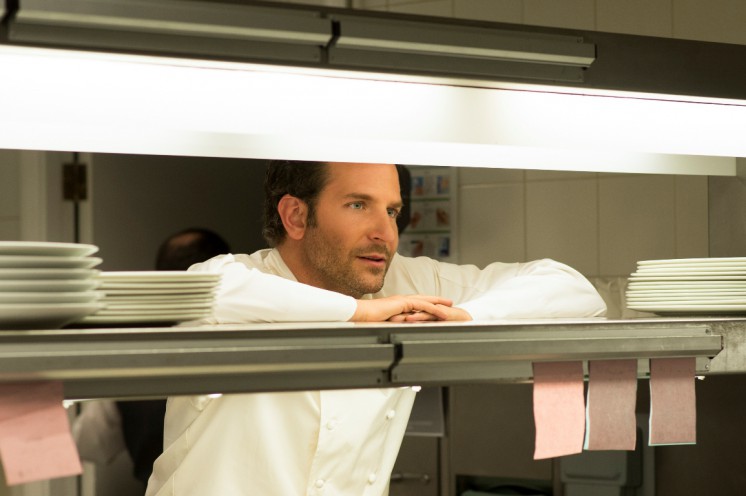 As for the acting, Bradley Cooper is as dependable of an onscreen presence as one could ask for, but his character Adam Jones is so arrogant and temperamental that audiences will struggle maintaining interest in his arc. Moviegoers may accept him as a Michelin star chef – Cooper spent many hours training with top-rated chefs to prepare for his role – but his contemptible qualities will prevent them from becoming too emotionally invested. As Cooper's battle-scarred maître d', Daniel Bruhl brings the right amount of humorous passivity to his encounters with the profanity-prone chef, and Sienna Miller whips up a memorable performance as the chef de partie who gracefully deflects her boss's insults. The thespian talents of Uma Thurman, Emma Thompson and Alicia Vikander are all wasted in thankless periphery roles, though French actor Omar Sy shines as a vindictive sous chef.
Overall, don't expect this bland meal to satisfy your palate.
Rated R for language throughout.
Running Time: 100 Minutes