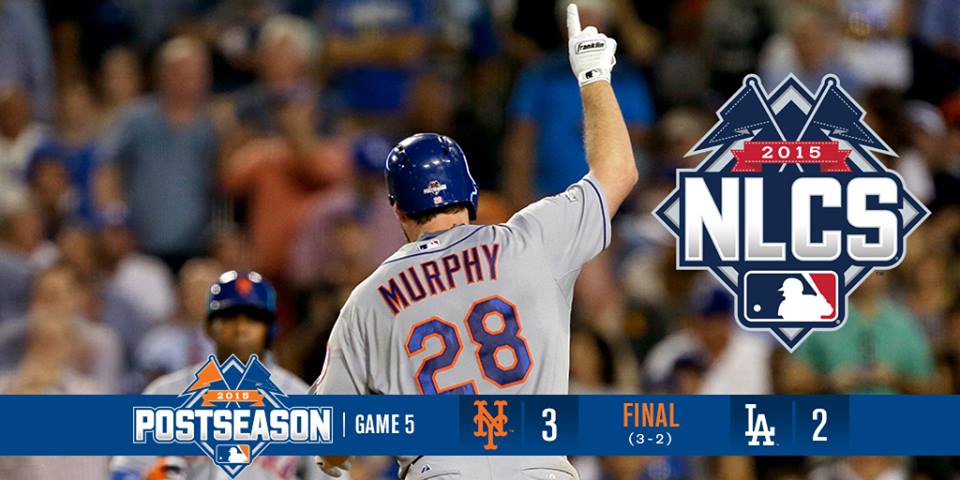 The Dodgers are out and the Mets are in after Daniel Murphy fueled a 3-2 win over the LA based baseball team in Game 5, making the Mets victorious in the National League Division Series.
"For the entire ballclub, this is unbelievable," Murphy said.
He added, "This is such a lot of hard work. From the top of the organization to the bottom, from what [general manager] Sandy [Alderson] was able to give us at the Trade Deadline to the way guys have played, everybody has gotten a piece of this at some point. That's what makes it so special."
The Mets will move onto the NL Championship Series, which begins Saturday (7:30 p.m. ET, TBS) against the Cubs at Citi Field.