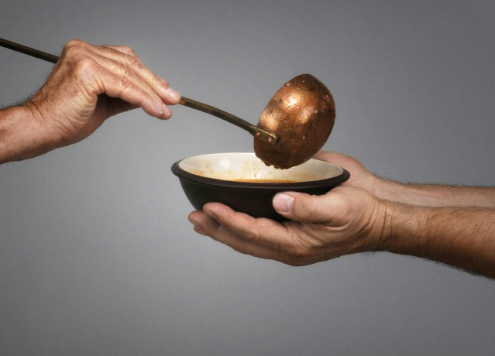 In a world of plenty, one in nine people still face hunger and food insecurity every day. Kellogg Company employees are again rallying in support of World Food Day, a day of action against hunger established by the Food and Agriculture Organization of the United Nations noting that "ending hunger starts with us."
Kellogg efforts include providing breakfast to children and families who need it most, in communities where the company does business around the world.
"We have an opportunity and an obligation as a global food company to do what we can to help our neighbors in need," said John Bryant, Chairman and CEO, Kellogg Company. "On World Food Day, and every day, we seek to honor the legacy of philanthropy begun by our founder, W.K. Kellogg, as we aspire to make a difference in the world through our brands and our foods."
In 2014, Kellogg employees from 30 countries donated nearly 130,000 pounds or more than 2 million servings of food – much of it Kellogg products – as part of World Food Day activities. Through the company's Breakfasts for Better Days™ initiative, Kellogg plans to exceed these totals with this year's activities.
Kellogg launched its Breakfasts for Better Days signature cause in 2013, with a goal to provide 1 billion servings of cereal and snacks, more than half of which are breakfast, to children and families around the world by the end of 2016.
Since then, Kellogg and its employees have volunteered at community food banks, supported school breakfast programs for thousands of children, and hosted food drives for hungry families around the world. ThroughBreakfasts for Better Days, the company has donated more than 900 million servings of cereal and snacks to those in need.
Also, in the U.S. last year, Kellogg provided $1 million in grants to Action for Healthy Kids, the Food Research and Action Center, and Share Our Strength, to help increase participation in school breakfast programs. In addition, the Breakfasts for Better Days Disaster Relief Center2 delivered Kellogg foods to communities in Texas affected by widespread flooding.