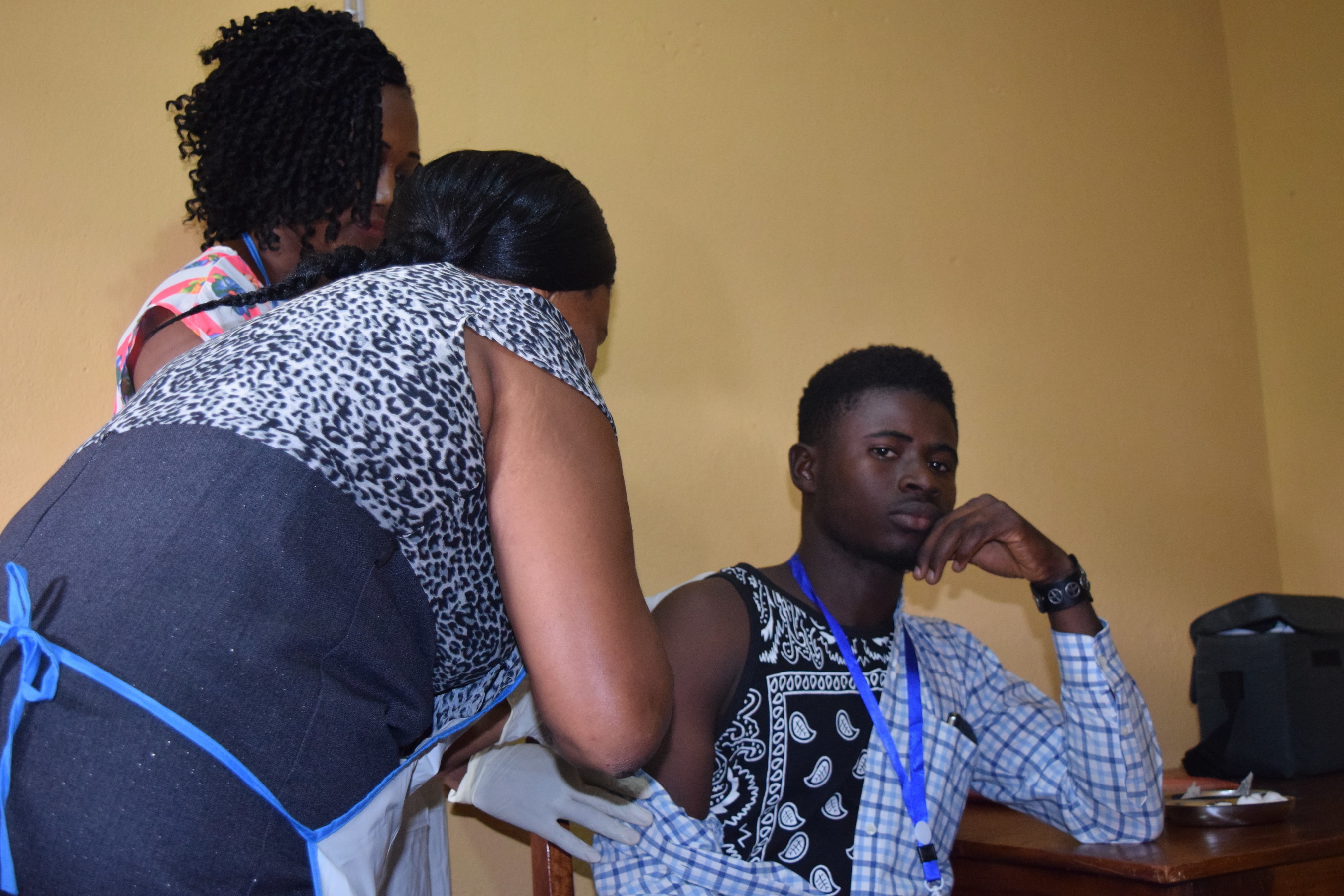 Johnson & Johnson is starting a safety and immunogenicity clinical trial in Sierra Leone of a preventive Ebola vaccine regimen in development at its Janssen Pharmaceutical Companies.
Trial recruitment is underway, and the first volunteers have received their initial vaccine dose. This is the first study conducted of Janssen's Ebola prime-boost vaccine regimen in a West African country affected by the recent Ebola epidemic.
The new study, EBOVAC-Salone, will take place in Sierra Leone's Kambia district, where some of the country's most recent Ebola cases have been reported.
"Never again can Ebola be allowed to cause the human suffering that the world has witnessed in West Africa and we remain committed as ever to helping the international community combat this disease," said Paul Stoffels, M.D., Chief Scientific Officer and Worldwide Chairman, Pharmaceuticals, Johnson & Johnson. "One of the many lessons learned from the outbreak is we cannot let our guard down with Ebola, and we need to test every promising prevention tool. It is our hope that this study will help to confirm the value of this vaccine regimen in Ebola control efforts – not just for Sierra Leone, but for the world."
Janssen in partnership with Bavarian Nordic, rapidly scaled up production of the vaccine regimen to more than 800,000 regimens, with the capacity to produce a total of 2 million regimens as needed.
Professor Peter Piot, M.D., Director of the London School of Hygiene & Tropical Medicine, which is one of the partners conducting the study, said: "We cannot afford to be complacent about Ebola. We urgently need a vaccine that offers long-term protection of the population, including health workers and other care givers, in order to prevent a resurgence of the virus. To achieve this goal, it is vital to test a range of vaccine candidates, particularly in the areas affected by the epidemic where we are still seeing new cases emerging, and there is evidence that the infection may have longer-term effects among survivors. Prime-boost vaccination is an effective strategy for long-term prevention of several infectious diseases, and we believe it may have a key role to play in the fight against Ebola."