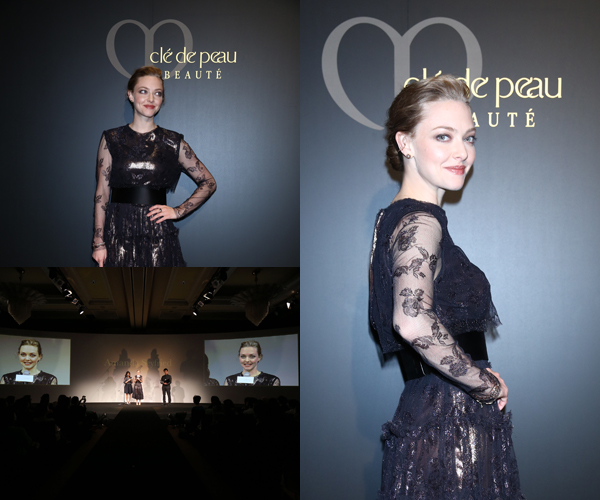 Cle de Peau Beaute's brand muse, Amanda Seyfried is heading to Japan for the SHISEIDO Group's announcement of their new 2016 products at the Palace Hotel Tokyo on October 9, 2015.
As the renewed version of former Cle de Peau established in 1982, Cle de Peau Beaute was launched in 1996. Constantly incorporating state-of-the-art technologies, it is a brand that never stops evolving. With its solid presence established in the high-end market in Japan, the brand is marketed in 12 countries and regions: Japan, China, Taiwan, South Korea, Malaysia, Thailand, Singapore, Vietnam, Indonesia, the United States, Canada and Russia.
Seyfried was named CPB's "Brand Muse" in 2011.