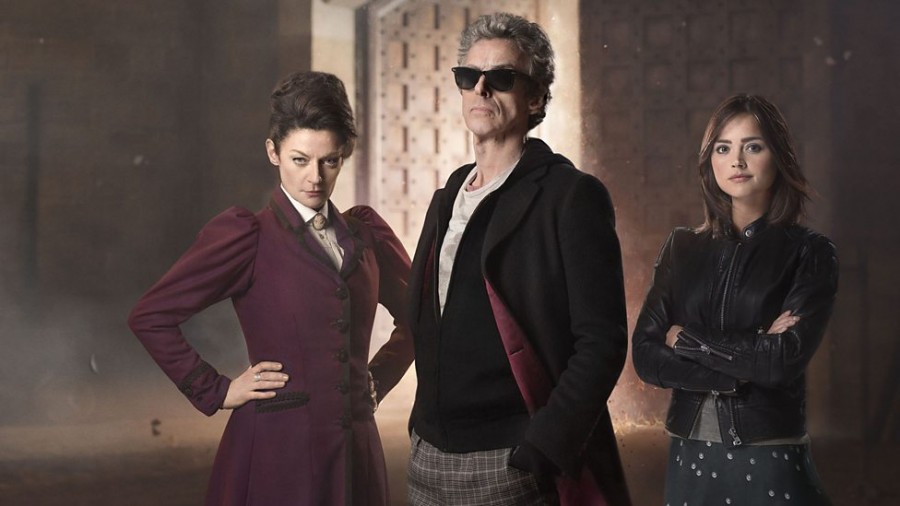 The Emmys are on Sunday night… but what's worth watching until then?
Having the time of their lives, the Doctor and Clara embark on reckless adventures in all of space and time in the new season of "BBC AMERICA's DOCTOR WHO" starting Saturday, September 19, 9:00pm ET. The hit time travel series returns with a two-parter, The Magician's Apprentice and The Witch's Familiar, written by lead writer and showrunner Steven Moffat and directed by Hettie Macdonald (director of award-winning Doctor Who episode Blink with Carey Mulligan).
Discovery Channel's Emmy-nominated series "ALASKA: THE LAST FRONTIER" returns for an exhilarating fifth season on Sunday, October 4th at 9pm ET/PT. Having experienced another warm winter of record setting temperatures, the Kilcher family faces new challenges on the homestead and to their way of life in Homer, Alaska. And it's not just the climate that is changing—the family considers their biggest move yet since Yule Kilcher settled the land 70 years ago. With a growing and shifting family and the harsh realities of the uncontrollable elements, the Kilchers are faced with decisions that could alter their paths forever. This season Atz Lee calls upon his family for help as he embarks on an ambitious plan to follow in his grandfather Yule's footsteps, and build an all-new homestead from the ground up in a remote location deep in the wilderness, despite his wife Jane's strong resistance.
SundanceTV is running the ultimate Emmy-preparation "DOCTOR WHO" marathon starting Friday night at 6PM.
Otherwise, binge watch any of the Emmy nominated shows, from "Empire," to "Orphan Black," "House of Cards," etc. on Netflix!