In the second Fall premiere week for primetime's hottest networks, FOX has two new series. Should you check them out or save your DVR space?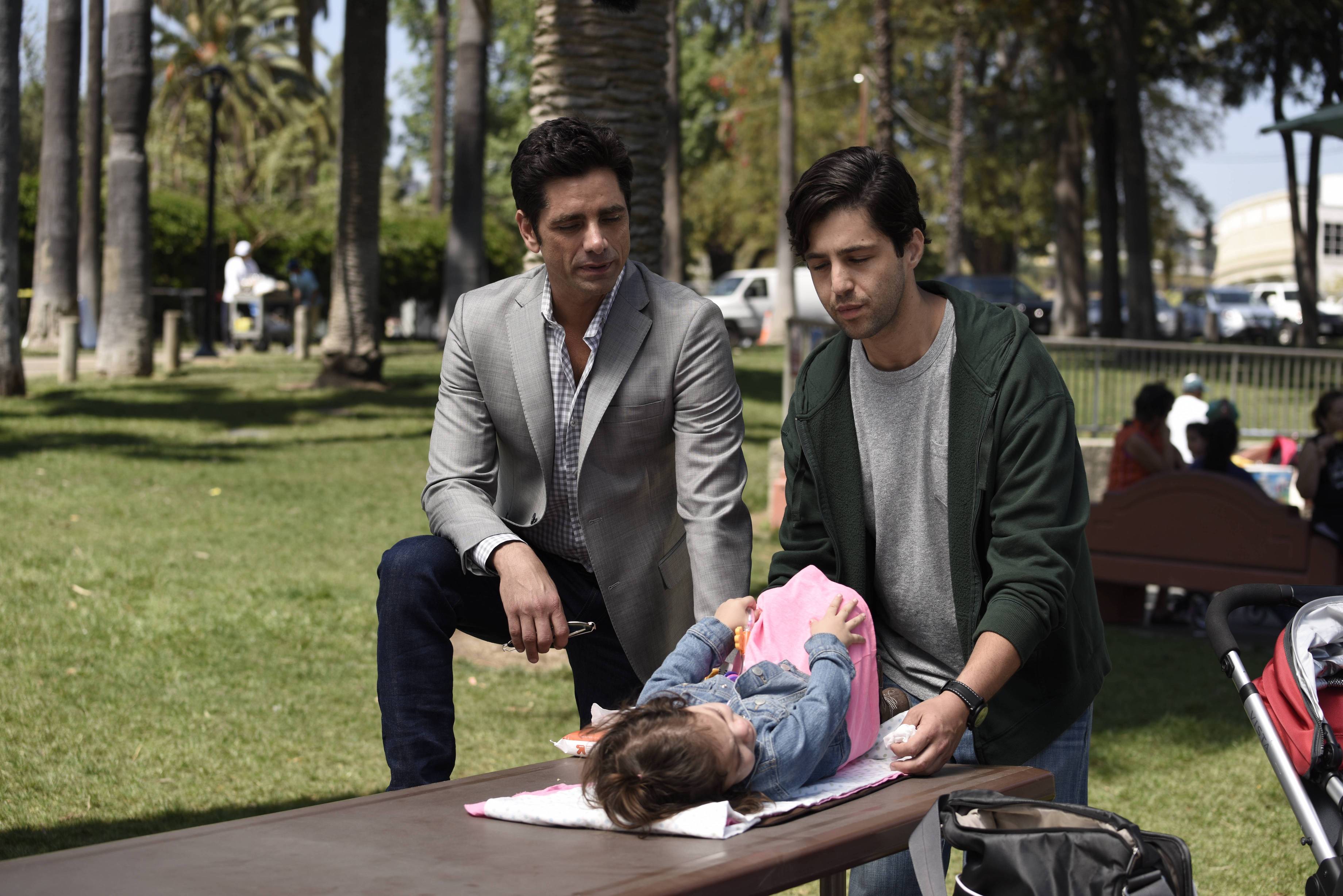 GRANDFATHERED –> TUNE OUT
We've seen the story many times before. The protagonist is going about their day and in pops a surprise son, daughter, or grandchild they didn't know existed… or in this case: a son and grandchild. In 'Grandfathered,' John Stamos portrays Jimmy Martino, the ultimate bachelor and successful restaurateur who discovers he's father to the adult Gerald (Josh Peck) and grandpops to baby Edie.
I'd expect a guy like Jimmy to hesitate a little longer, but he ends up diving right into the role of grandpa and dad. Keeping tabs on Jimmy is Gerald's mother and Jimmy's former girlfriend, rocker chick-turned-mother Sara (Paget Brewster). Both Jimmy and Gerald are getting somewhat of a makeover. Jimmy tests out father-hood while simultaneously trying teach his son how to win over his baby mama, Vanessa (Christina Milian). For a comedy, the series isn't as funny as I'd hoped it would be. Maybe give episode 2 a chance, but otherwise, I'd skip it altogether.
'Grandfathered' premieres Tuesday, Sept. 29 (8:00-8:30 PM ET/PT) on FOX.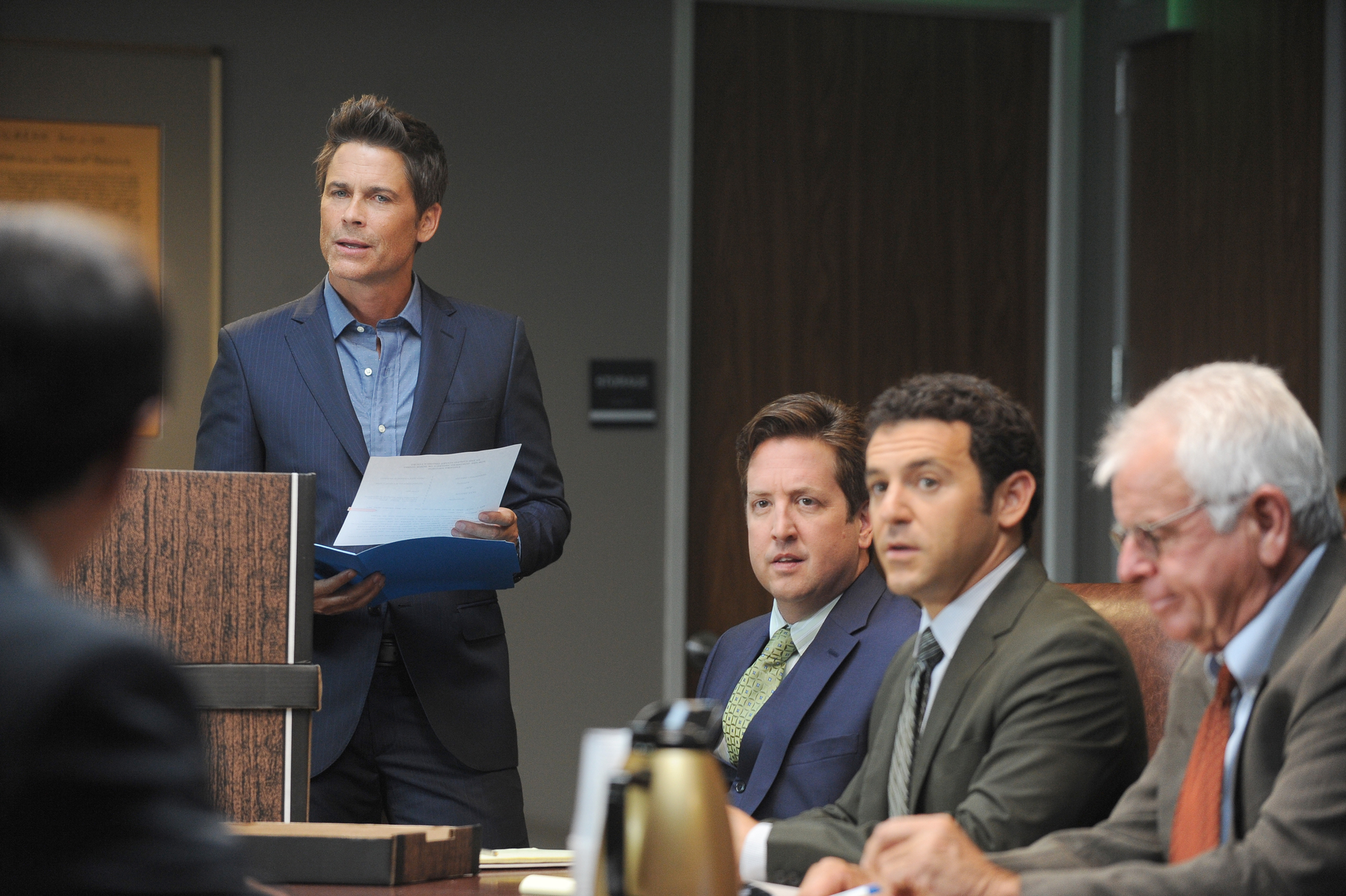 THE GRINDER –> TUNE IN
Rob Lowe brings his comedic genius to one of my favorite new comedies this season. Lowe stars as actor Dean Sanderson Jr. who just finished eight hit seasons playing a TV lawyer on 'The Grinder.' Taking a break from Hollywood, Dean returns to his small hometown where his real-life lawyer brother (Fred Savage) and father (William Devane) run the family law firm.
It turns out that Dean's gumption in a real courtroom overshadows his anxiety-ridden brother's law experience. Somehow, Dean gets the idea that maybe he should take a break from tinsel town and try his hand at the law (without taking the bar exam).
Lowe and Savage are perfectly cast as brothers with opposite personalities. The pilot moves fast and the comedic rythm is on point.
'The Grinder' premieres Tuesday, Sept. 29 (8:30-9:00 PM ET/PT) on FOX.