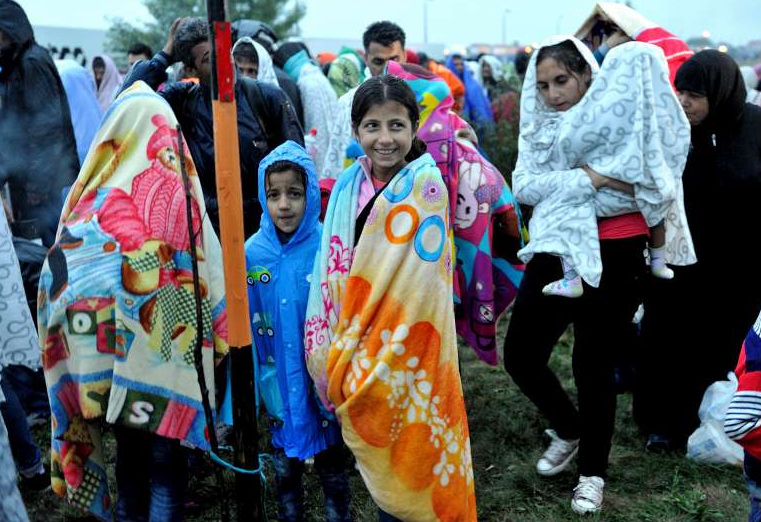 Photo Credit: UNHCR, M. Henley
(Syrian children and other refugees at dawn wait patiently for permission to take transport onwards into Austria)..

The UN Refugee Agency UNHCR applauded the decision of Austria and Germany as well as the work of civil society groups in welcoming large numbers of refugees. Thousands of migrants were welcomed after traveling on foot, seeking a new home. According to the UNHRC, more than 300,000 refugees and migrants have used the dangerous sea route across the Mediterranean to find a better life in Europe. Over the past week, media images have shown the tragic deaths and poor conditions in which the refugees have faced.
UNHCR High Commissioner Antonio Guterres said that much more needed to be done. Europe, he said, was at a defining moment and must prepare to receive as many as 200,000 new refugees. 
Reports said that Hungary eventually also provided buses to take migrants to Austria. USA Today wrote that Austria opened the floodgates by announcing that "every refugee in Austria can apply for asylum." By early afternoon Saturday, about 6,500 migrants had crossed into the country, Austrian Interior Minister Johanna Mikl-Leitner said.