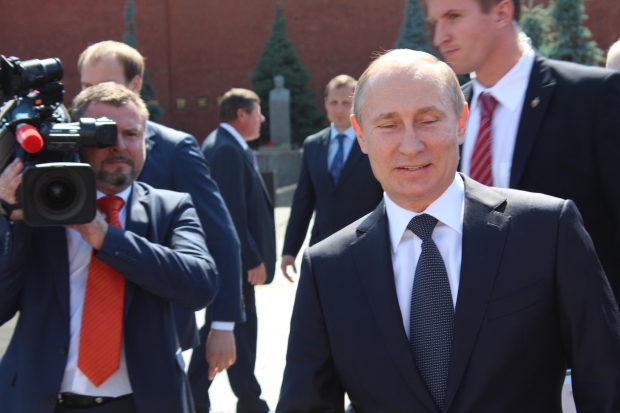 After President Vladimir Putin was granted permission from Russia's parliament to launch an airstrike against the Islamic State in Syria, reports confirmed that Putin did in fact issue the strike.
This comes just after President Obama and Putin met at the world summit. While the U.S. and Russia both agree that the Islamic State is a threat and common enemy, Russia continues to support Syrian President Bashar Assad's regime.
USA Today reported that it was not clear whether the target of the Russian airstrike was the Islamic State militant group or more moderate Syrian rebels combating the forces of Assad, the official said. The U.S. had not yet assessed the damages from the airstrike.
According to a military release, Russia says its jets are carrying out air strikes on Islamic State (IS) targets in Syria. Defense Ministry spokesman Igor Konashenkov said on September 30 that Russian warplanes were carrying out targeted strikes on the positions, vehicles, and warehouses that Russia believes belong to IS militants.