READ THE FULL INTERVIEW IN ISSUE 49 of WWW.LATFTHEMAGAZINE.COM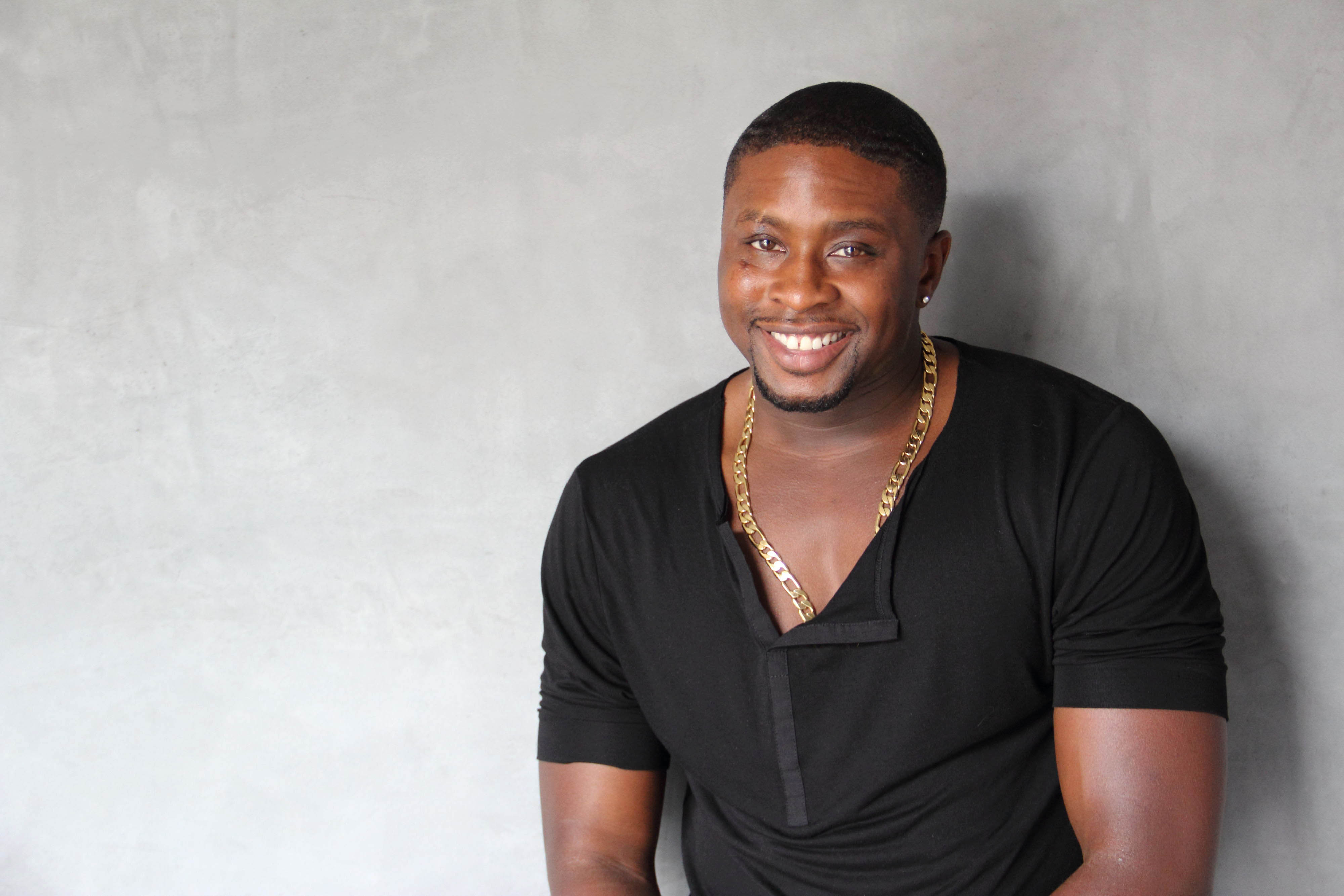 One of the first things you notice about British producer Harmony Samuels, is that his first name is an "aptronym," which by definition is; "a person's name that is regarded as amusingly appropriate to their occupation." He is in the rare category of such notable people as, Pastor Creflo Dollar, who is an American minister and advocate of "prosperity," Russell Brain, a neurologist, Bob Rock, a rock music producer whose clients have included Metallica and Bon Jovi and Armand Hammer, a businessman who served on the board of the Arm & Hammer company, which was so named 31 years before his birth. You get the idea; harmony is a music-related term and Harmony David Samuels is a music producer, and his job is to bring harmony to the production of an artist and their music. Asked how he got such a fortuitous name and Samuels said: "My parents are musicians; I won't even deny that. My father's a musician; he played for an African band. They were very, very active musically. But they never had that intention to call me Harmony because of music. They called me it because of what it actually means. Unifying people, and that's what they said it for. You know, he's going to bring harmony to our family."
Not only has Samuels brought harmony to his family, he has brought a lot of harmony to some of the hottest recording acts in the business. His production has touched the careers of Maroon 5, Chris Brown, Mary J. Blige, Brandy Norwood, Kelly Rowland, Jennifer Hudson, Ne-Yo, Keyshia Cole and Ariana Grande, among others. He was the producer and co-writer of Ariana's debut hit single. "The Way," which peaked at #9 on the Billboard Hot 100. Samuels began his career in the UK, where he was a DJ at local clubs and music director at his community church. He then went on to work with some of the most relevant artists on the British music scene including Chipmunk, Alesha Dixon, and Craig David. Moving to Los Angeles, Samuels caught the attention of producer Rodney Jerkins, and that's when his career took off here in the U.S. Harmony dropped by the LATF offices for a chat recently after a session in the recording studio.
Were you born in Nigeria?
No, I was born in London. I moved here five and a half years ago; it'll be six years in December. And I've been here, just working and being very, very active in the music industry. Some will say I had a very quick start; I will say I had a very long start, because I've been doing this for about 15 years. But it takes 10 years to get your overnight success. It was awesome. I moved here, and was found by Rodney Jerkins, but I was born and raised in London. I went to school for music, and did my music production over there. I built a little buzz for a little while. It was kind of like, 'Yo, this kid called Harmony.' We had this producer battle where you would make the music in three minutes.
Is that something like a game show?
It's not a game show. It's basically in the hood right, and we do have hoods because everyone goes, "In where? The hood in London? But, you speak like you do." But we have hoods in London. In the hoods, kids were bored and it was dangerous and it was wild, and we just had no infrastructure when it came to our community. So these guys called Harry and — I can't remember his brother's name — set up a company called the Jump Off. And the Jump Off has a humongous club with a stage on it, and we had rap battles, we had dance battles, we had one-on-one battles. And the weirdest one, which had never been done, was a producer battle. Producer battles generally are, you come play your best beats. Nah, they went one step further and said, "You gotta make the beat. We want to see how real you are. We don't know if you really made that." So you come up there and show what you have in five minutes. When I heard that, I was like, "This is obscene," but I knew that, because I've been doing this for years, I was like; "I'm going to tear everybody up on that." Part of that is being a musician, so you can just play certain things really quickly. I was actually the first champion for it.
Was this televised?
No, it was just in the club, bro — the hood. But it went big. By the time I left England, it was huge. It was so big, and I'm surprised they didn't bring it out here. I used to tell Harry, "Yo, you've got to bring this to the States, it's going crazy." Remember when DJ battles were going on over here? And you'd all watch in New York or you go and watch your favorite DJs battle each other. Imagine your favorite producers battling each other, but you're really scratching. We're really making the beat in front of you. So I'm thinking about talking to him about bringing it over here. It's going to be crazy — make it a TV show-type thing.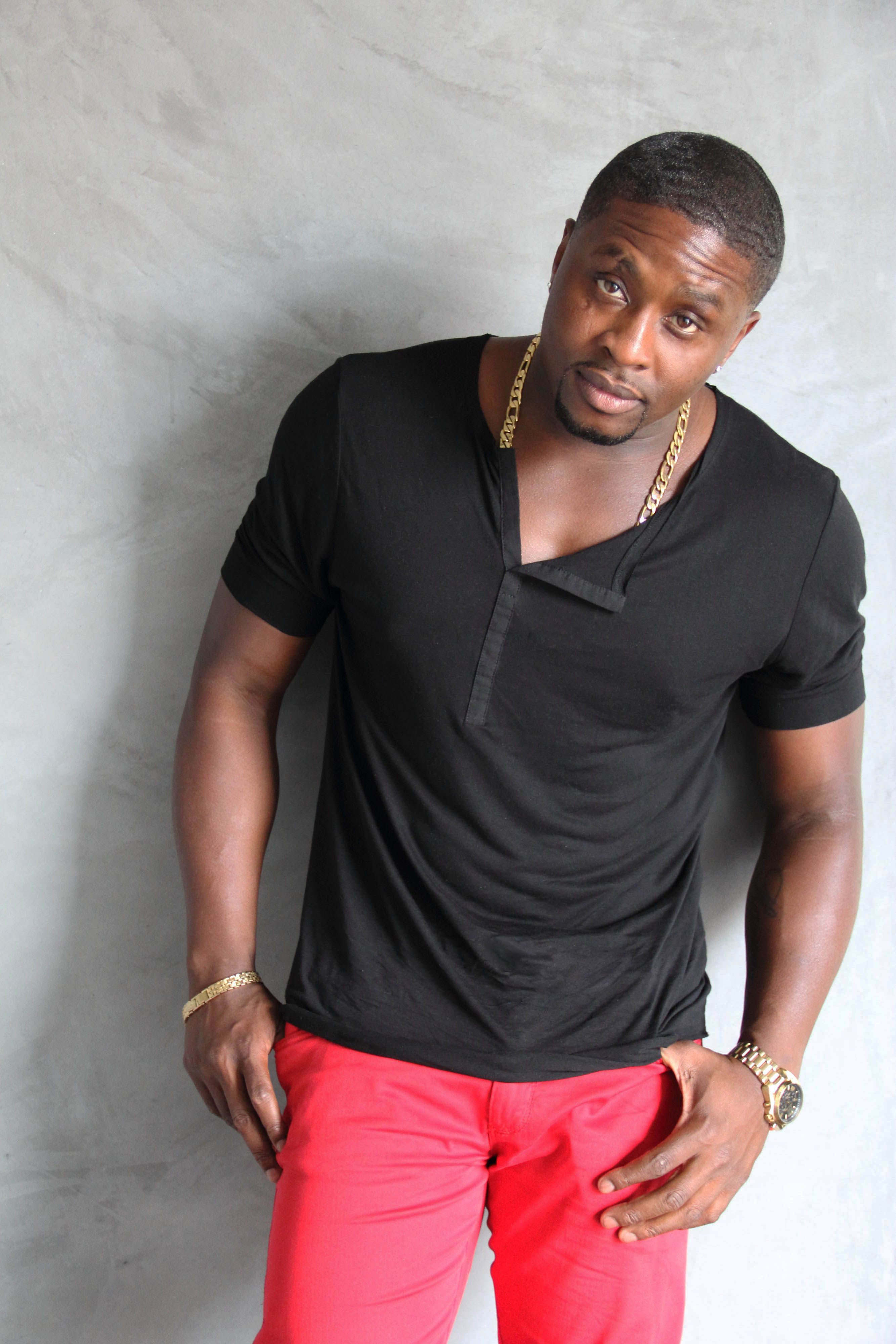 It sounds like a great concept. I read that you taught yourself to play piano at age four.
Brother, I didn't even teach myself to play; I just knew how to play. It's the weirdest thing. I could never explain it. That's why I always believe it's God's gift. My mother always said when I was born in her womb; I would kick every time the music would play. My dad would be like, "Look, he's kicking," and then she would take the music off and I would stop. Put it on, and I'd kick. So she wasn't surprised that I was a mus-o, as you call it.
So you could just pick out stuff on the keyboard?
At four years old, I used to watch people at church — because like I said, church was the only place we could do music in our family. So at four years old, I'd watch this guy playing the drums, and I'd sit down fascinated. I'd watch his feet and I'd watch his hands. And I didn't realize I was literally learning just watching him. I'd go home, and I'd set the pots and pans, and I'd put the big spoon and put the pot lid on top of it so it was a cymbal. (laughs) I thought it worked out. My mom would say, "What are you doing." I was like, "I'm playing the drums." So one day, maybe when I was five years old, the drummer doesn't turn up, which is kind of weird. I'm like, "Where is he?" So they're singing with the bass, they're singing with everything else, but no drums. So I literally walk over there and play. I literally have to stand up and play, because I can't see over the drums. And my mom said she jumps up like, scared. But everyone's amazed that this five year old is playing. And with the piano, the same thing. So I'm a drummer now; I'm seven or eight years old. I'm a drummer and I'm watching a guy on a keyboard, and I'm like, "Yo, that's crazy," not realizing I'm learning the keys. Within the next minute, I'm playing. He's like, "When did you start playing keys?" I play bass and guitar, too.
You seem to be adept at R&B, pop and hip hop, so do you have a favorite out of those that you prefer? Or is it just how you feel toward whoever you're working with?
I love music, period, so it's whatever. And you know what I like? I like when I'm challenged. I just worked on this kid called Nathan Sykes from the UK. He used to be in a group called The Wanted, a pop band. And he kind of had his first debut solo from the group when he did a duet on the album I was working on, which was Ariana Grande's first album, "Yours Truly." And they did a song together called "Almost Is Never Enough." After I did that song, he had gone solo, and they said they wanted me to work on his project. Now the problem with this kid is he's like, 20 years old. But he sings like he's 40. So how do you make a 20 year old sound young, when he sounds like he's from the 70s with this grand voice? It's just humongous. And I remember playing and I basically just revamped what was done back in the 70s, and just made it as fresh as possible. The label's looking at me, like, how do you pick that out? And I said, "What you never do is try to change something. You just go with it." And that's how I go into music. If this is rock music, then let's do rock music. However, I can add my influence, cool. But it's rock music — never disrespect that. And once you stay authentic to it, it always comes naturally. And even if you experiment, because you're authentic, you always know where to put it tastefully.
You write and produce. When you're writing a song, do you have an artist in mind as you're writing, or are you just writing a song, trying to come up with a hit?
It all depends. Before, when I wasn't able to go into the studio, we would somewhat put ourselves into what we would want to say. That's how we rolled. At one point before I even moved over here, I just wrote records. I wrote records from my own personal experience. In fact, one song that I wrote from a personal experience was me trying to escape from England, because I was like, "I need to get out of here. I wrote a song called, "If I Was A Bird." It so happens to be on Fantasia's new album, which was like six years after I wrote the record. Sometimes it's just writing and just waiting for the right person who relates to the records. That's how I write right now.
Having a song that long, how does it end up on Fantasia's album?
Well, when I first wrote "If I Was A Bird," I remember everybody at that time was like, this is amazing. When I got to LA, we played it for Brandy, we played it for Timbland, we played it for so many different people, and no one moved on it. I was like, "Hmm." And I realized that if the artist isn't in that place, sometimes it's just unrelatable. Fantasia was in that place. She wanted to escape the music industry; she wanted to escape her life. She just had made so many choices that affected her. And the song just explained it. I was like, four or five songs into her album, and I was like, "Yo, I'm gonna play you this song." I pressed play, and I've never seen a person cry so heavily in my life. And when you hear it, you can hear her emotion on the song.
READ THE FULL INTERVIEW IN ISSUE 49 of WWW.LATFTHEMAGAZINE.COM