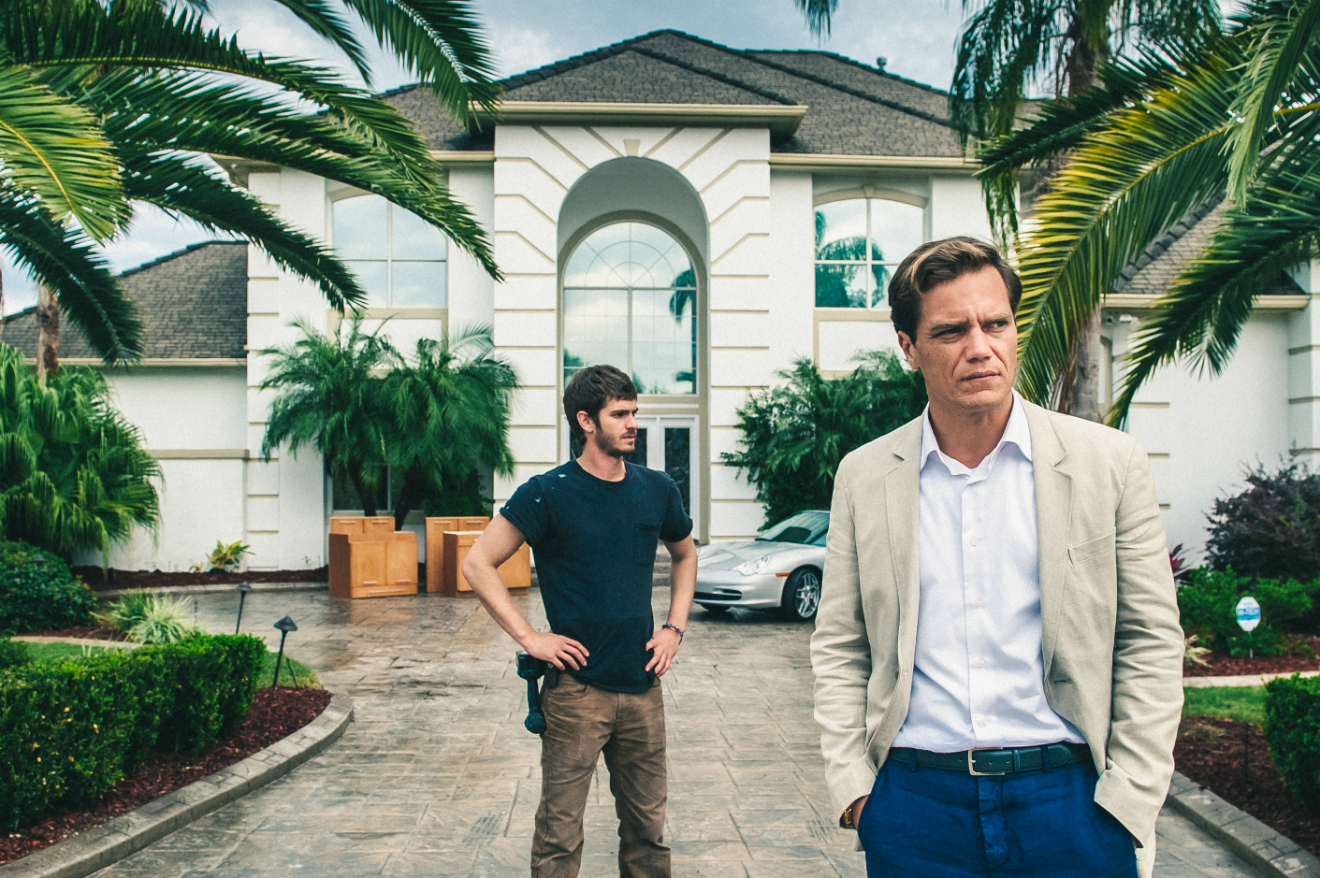 America's housing market crisis provides the backdrop for indie auteur Ramin Bahrani's latest film, "99 Homes," an edgy thriller starring Andrew Garfield ("The Amazing Spiderman") and Michael Shannon ("Take Shelter").
Written by Bahrani, his longtime collaborator Bahareh Azimi ("Goodbye Solo") and Iranian filmmaker Amir Naderi, "99 Homes" is a gut-punching emotional rollercoaster that both captivates and educates with a subject matter that often gets devalued by statistics. A classic morality tale of greed and the lengths some will go to save their family, this awards contender features an all-star showdown of acting talent between leads Michael Shannon and Andrew Garfield, phenomenal cinematography by Bobby Bukowski ("Time Out of Mind") and a gripping score by Antony Partos and Matteo Zingales. With the help of favorable reviews and audience curiosity over its controversial topic, this timely tale should garner strong returns this fall.
Set in Florida circa 2010 – ground zero of the Subprime Mortgage Crisis – "99 Homes" revolves around Dennis Nash (Andrew Garfield), a divorced construction worker struggling to provide for his son (Noah Lomax) and mother (Laura Dern), whom he lives with in his childhood home. Slightly behind on his mortgage, Dennis is stunned to awaken one day to a crew led by immoral real estate magnate Rick Carver (Michael Shannon) giving him just two minutes to gather his family's belongings and vacate the premises. For Carver, this is business as usual: he's the bank's go-to guy for flipping foreclosed homes, a devil in a white suit if ever there was one. But for Dennis, whose eviction is the result of a toxic bank loan, it's a devastating blow, forcing him to move his family to a seedy motel where other displaced families have taken up temporary residence.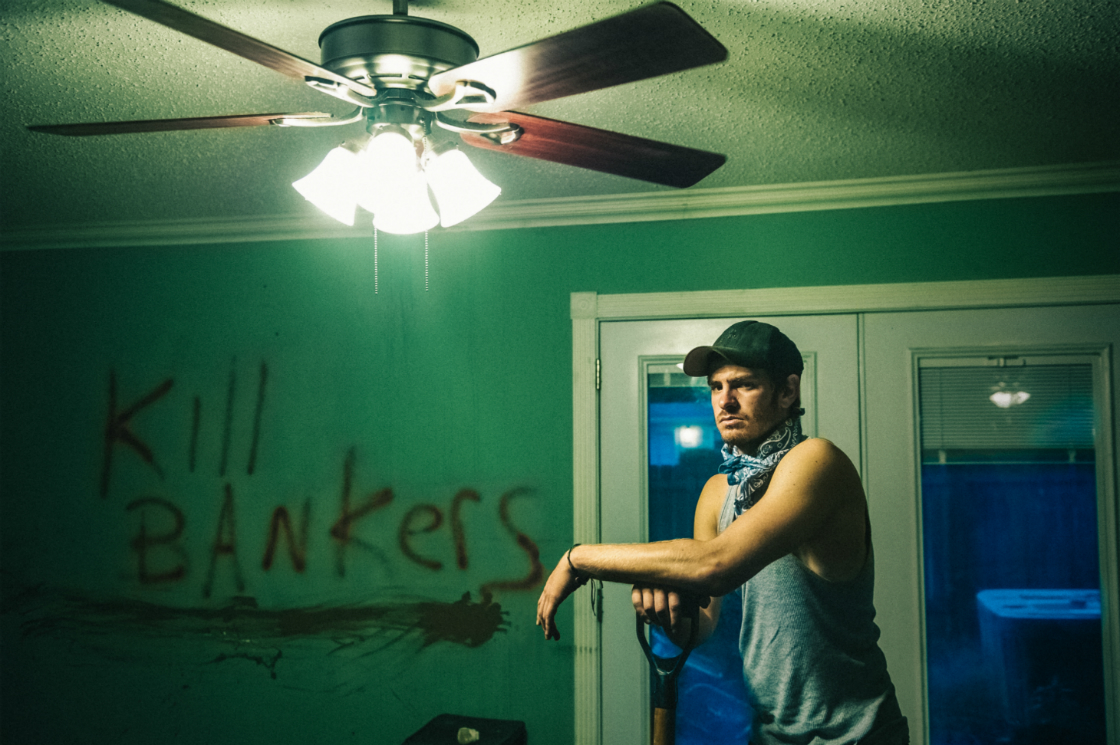 Unable to find a job on a construction crew, when Carver sees Dennis' tireless work ethic, he hires him to fix up his foreclosed homes. Obviously, Dennis has reservations about working for the very man who so heartlessly evicted him, but with work hard to come by, he puts his morals aside for the betterment of his family. It doesn't take long for Rick to detect a keen business sense in his new employee, and soon enough, he's grooming Dennis as his right hand man in the "Cash for Keys" business. Together, they scour the streets of Orlando in search of vulnerable homeowners willing to trade their houses for a paltry sum.
As Dennis becomes increasingly involved in Florida's shady real estate market, his ethics reach an all-time low, leading him to make some reckless decisions that compromise his home life and those dearest to him.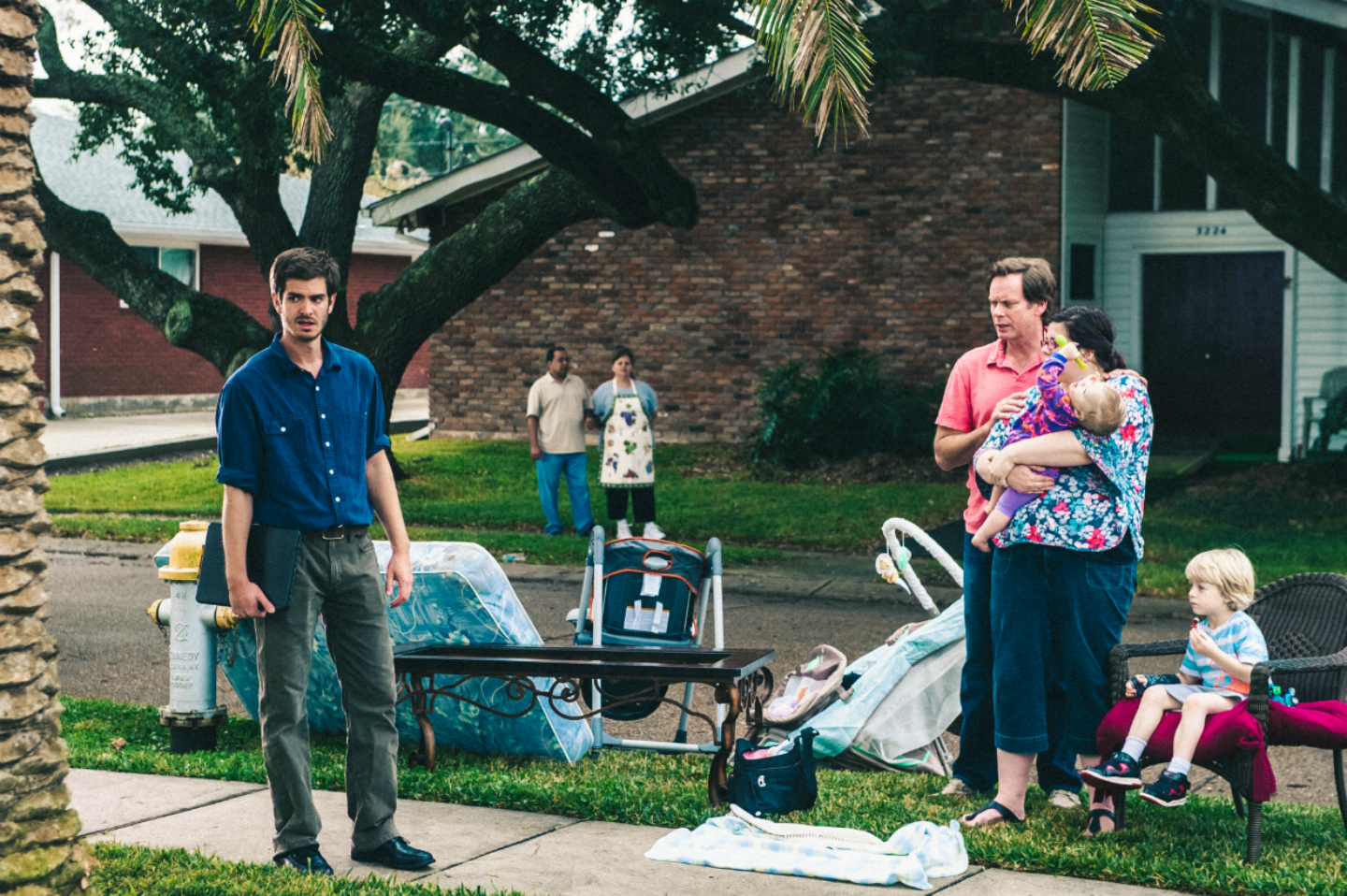 Based on the plot, "99 Homes" may sound like a sobering film about a depressing subject; and while there is plenty of heartbreak, Bahrani structures his film in the thriller mold, breathing high-wire suspense and nail biting anxiety into nearly every frame. Beyond the script, Bahrani elevates the story's inherent tension with rapid-fire editing, which he did himself, and a heart-stopping electronic score by Australian composers Antony Partos and Matteo Zingales. Also, to highlight the shattering divide between the worlds of the haves and have-nots, cinematographer Bobby Bukowski alternately uses shaky handheld shots that echo the evictee's confusion, and sleek tracking shots through opulent Floridian enclaves that present the privileged life in all its appalling extravagance. Having spent countless hours researching the housing market crisis, including attending court hearings and interviewing foreclosure victims, here Bahrani exhibits a dedication to authenticity in both emotion and subject matter that is virtually unmatched.
As quality a tale as Bahrani weaves, "99 Homes" is a must-see because of the commanding performances by stars Andrew Garfield and Michael Shannon. Aside from his excellent turn as the vindictive co-creator of Facebook in "The Social Network," most moviegoers know Garfield as Spiderman in the franchise's latest reboot, but "99 Homes" offers his best opportunity yet to display his dramatic abilities. As the Gordon Gekko of Florida's real estate market, Michael Shannon puts in devilishly good work, bringing out as much laughter as disgust with his character's commitment to corruption. Although this isn't new terrain for the actor – he's played plenty of antagonists and anti-heroes before ("The Iceman," "Premium Rush") – the role of Rick Carver features Shannon at his most diabolical, and yet he never falls into one-dimensional caricature. These are two performances that cannot be ignored, and I wouldn't be surprised to hear at least one of their names announced as award nominees this fall.
An impassioned indictment of the morally deficient mindset that led to one of our nation's largest financial catastrophes, "99 Homes" is the "Wall Street" of our times.
Rated R for language including some sexual references, and a brief violent image.
Running Time: 112 minutes