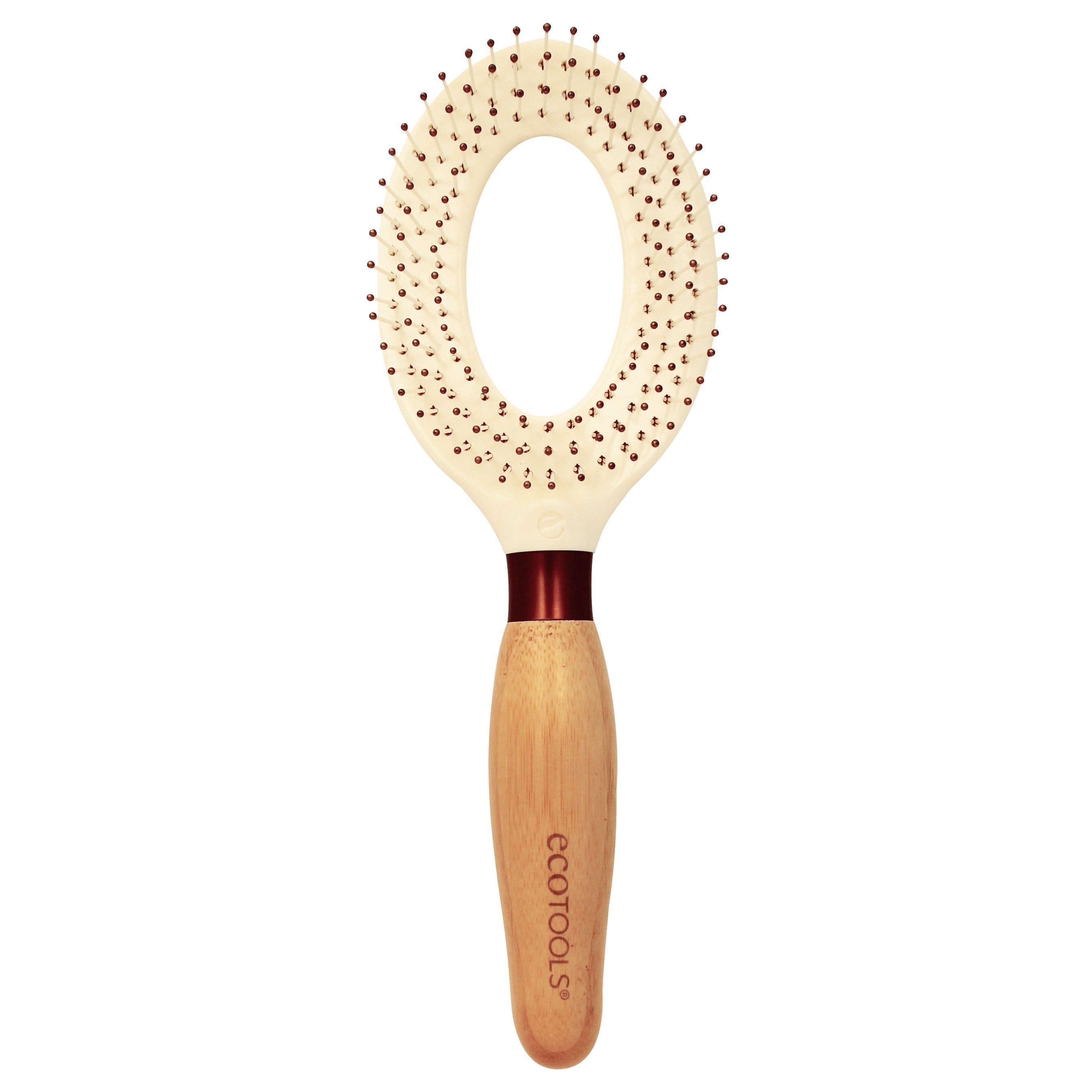 EcoTools introduced a new quick and easy makeup and hair look for fall as part of its "Looks You Love" series. The looks, developed by the EcoTools Beauty Team, help you ease back into routine and achieve beautiful makeup and hair on even the busiest of mornings. Check out the full looks on EcoTools.com.
With school in full swing and summer in the rearview mirror, EcoTools Beauty Team members Teni Panosian and Christine Symonds created a fresh, five-minute makeup look and a polished messy ponytail that prove busy can be beautiful. Makeup expert Panosian is a professional beauty blogger, YouTube beauty sensation and the voice behind MissMaven.com. Celebrity hairstylist Symonds regularly styles red carpet beauties such as Kaley Cuoco-Sweeting, Kristen Bell, Anna Faris, Ali Larter and more.
Five-Minute Face
Panosian achieved this everyday look using the EcoTools Starter Set, the perfect brush collection for anyone from beginners to beauty experts that also comes with its own case. Each of the five brushes feature sleek, bamboo handles, recycled aluminum ferrules and incredibly soft, cruelty-free bristles. The EcoTools Starter Set retails for $12.99.
"The best-selling EcoTools Starter Set is the perfect start to any makeup routine," says Panosian. "With these five essential brushes, you can simplify your fall beauty routine and create a fresh, flawless makeup look that's beautifully you."
Start by applying your favorite foundation. Then, grab your EcoTools Starter Set and use the concealer brush to apply concealer under your eyes and into the inner corners, eliminating any traces of darkness. Next, use the blush brush to generously apply a neutral blush color to your cheeks.
Moving on to the eyes, take your favorite mascara and apply two coats to your top and bottom lashes. If desired, you can also sweep a neutral shade onto lids with the eye shading brush to even out coloring. Then, brush through your brows using the set's brow groomer. Dip the angled eyeliner brush into brow powder and fill them in, following their natural shape but making them slightly fuller.
Finally, apply a sheer berry lipstick to complement this fresh back-to-routine look.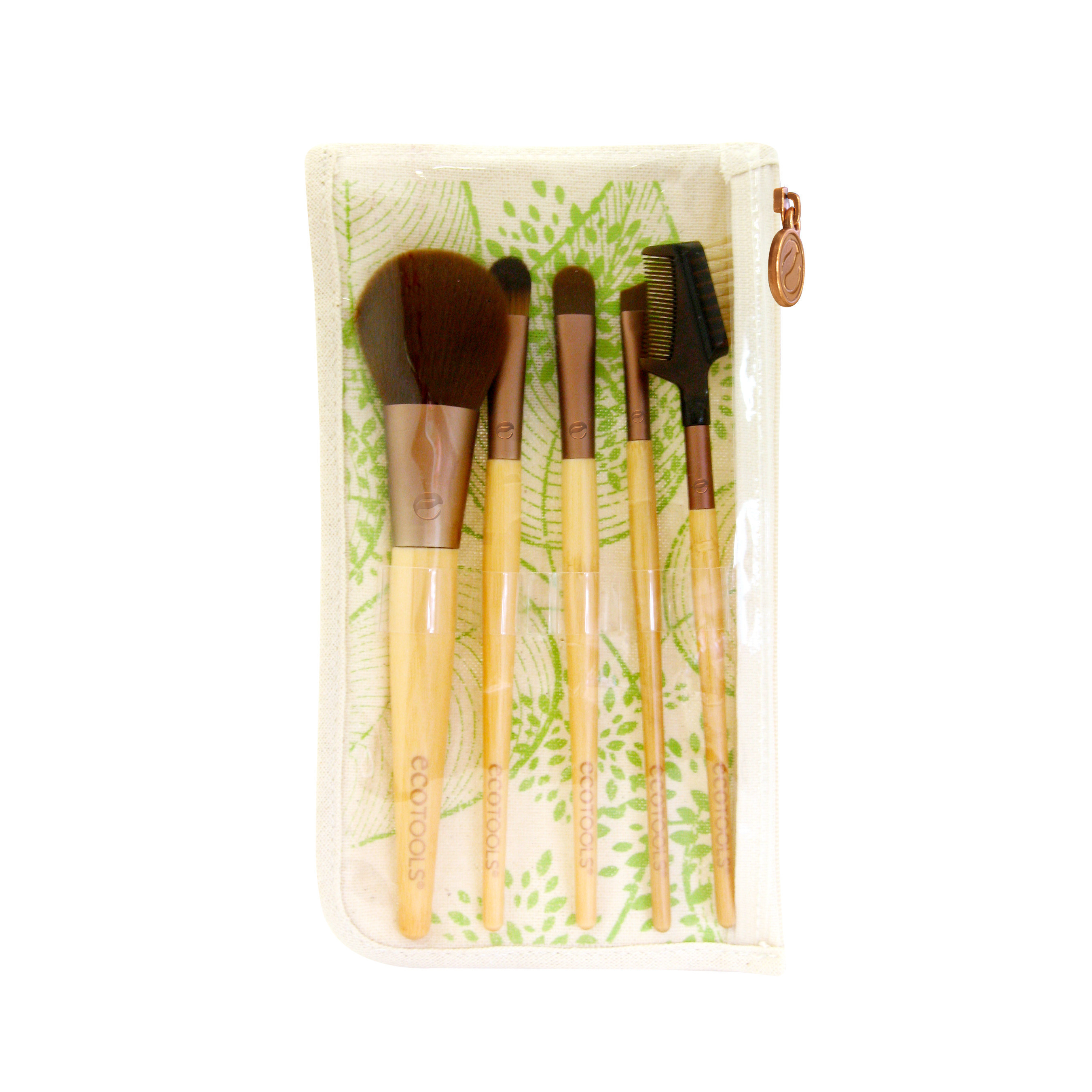 Messy, Twisted Pony
"Getting back to routine doesn't have to mean routine hair," says Symonds.
"I love this polished take on a messy pony. It's a pretty, put-together style that looks amazing and keeps hair out of your face to show off your features."
The look was created using the new EcoTools® Ultimate Air Dryer. The Ultimate Air Dryer features a unique design that dries 40 percent faster for less heat damage and quicker prep time so you can get on with your day. It pulls double duty as a great way to detangle right out of the shower with with anti-tangle bristles that nurture the hair and scalp. The Ultimate Air Dryer retails for $10.99.
Start by blow drying wet hair with the Ultimate Air Dryer brush. Once hair is completely dry, use the brush once again to lightly back-comb a 3-4 inch section of hair at the crown of the head. Create a part down the side of your head in front of your ear, choosing the side that has more hair, depending on where your natural top part lies.
Leaving the newly created section out and forward, gather the rest of your hair at the back of the head into a ponytail. When you've achieved the desired height, secure with a hair tie. For extra volume, spray your favorite texture spray at the root of the ponytail.
Use the same texture spray to give the front section of hair grip and hold. Then, twist the hair back and wrap around the hair tie. Secure the ends with a few bobby pins and loosen the twist for a messier, more playful look, finishing off with a light-hold hairspray.
Use code LOVEFALL30 through October 9, 2015 to receive 30 percent off brushes used to create these looks at EcoTools.com.