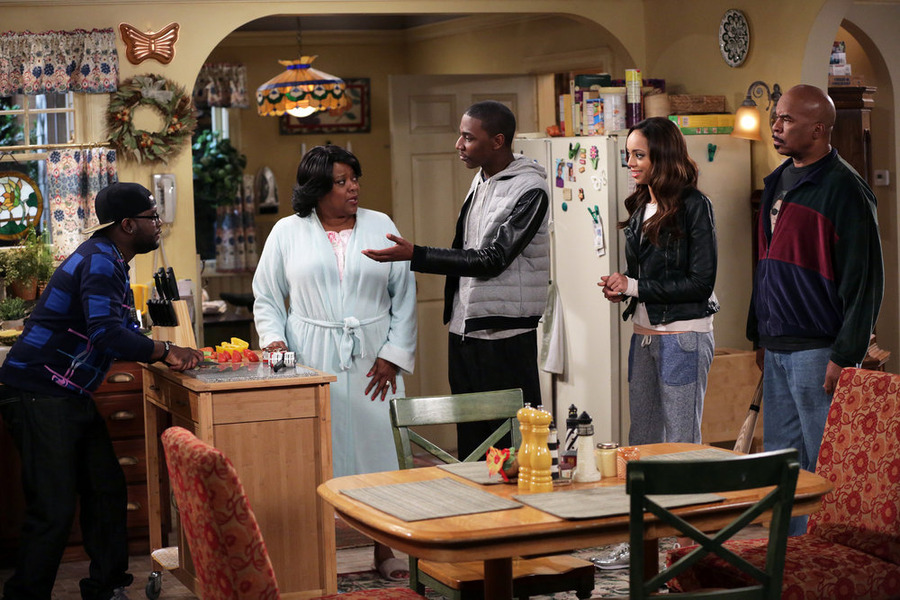 Photo by: Chris Haston/NBC
In the history of sitcoms, from "All In The Family" to "Everybody Loves Raymond," the crowded and tangled business between parents, in-laws and siblings have proven to be a recipe for success. In NBC's "The Carmichael Show" pilot, the supporting character of Maxine (Amber Stevens West) endearingly says to her boyfriend Jerrod (Jerrod Carmichael) that his family are "close and on top of eachother." It's that very description that perfectly describes the network's latest comedy. The tight-knit environment in which the characters quarrel and tease one another makes for an ideal hilarious setting for a cast of fantastic comedic actors. Not to mention, the clever and timely writing by Nicholas Stoller, Willie Hunter (pilot co-writer), Ari Katcher (pilot co-writer) and of course, Carmichael himself.
In the premiere episode, Jerrod has recently moved in with his therapist-in-training girlfriend, Maxine. He struggles with breaking the news to his say-anything contrarian father (David Alan Grier) and loud-mouthed, Jesus-loving mother (Loretta Devine). To avoid telling his parents, Jerrod reverts to his ways of distraction: sparking a political debate. Once the young couple finally come around to announcing the news, the next obstacle is for Maxine to win over the approval of her potential future in-laws. As most sitcoms go, there's that sibling who pops in at any given moment. In this case, it's Jerrod's brother Bobby (Lil Rey Howery), who's not exactly the sharpest knife in the cupboard.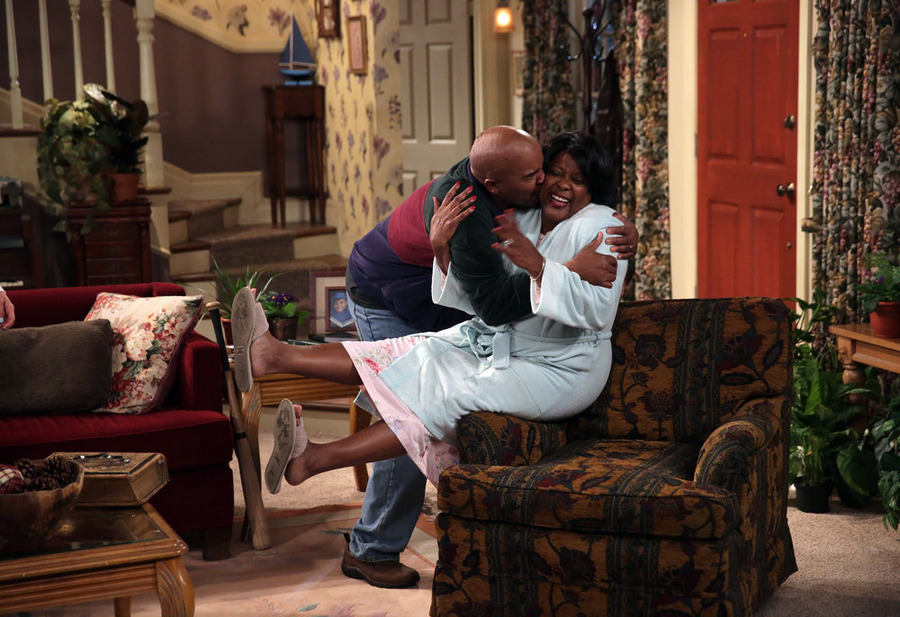 Photo by: Francisco Roman/NBC
Although the only major plot climax seems to lie in Maxine's newfound relationship and tension with Jerrod's parents, "The Carmichael Show's" strong points lie in the writing and the stand-out performances from David Alan Grier and Loretta Devine. The show stays relevant, touching on current topics, from Donald Trump to the Black Lives Matter compaign and protests. Carmichael and writers find the most astute ways to weave in serious subjects of race and politics in such a lighthearted comedy.
Grier and Devine's firecracker performances and brilliant chemistry deliver most of the laughs, but the laughs are consistent and keep you watching.
By Pamela Price
Air Date: Premiere: August 26th – Wednesdays on NBC (back-to-back episodes: 9-9:30 & 9:30-10 p.m. ET)