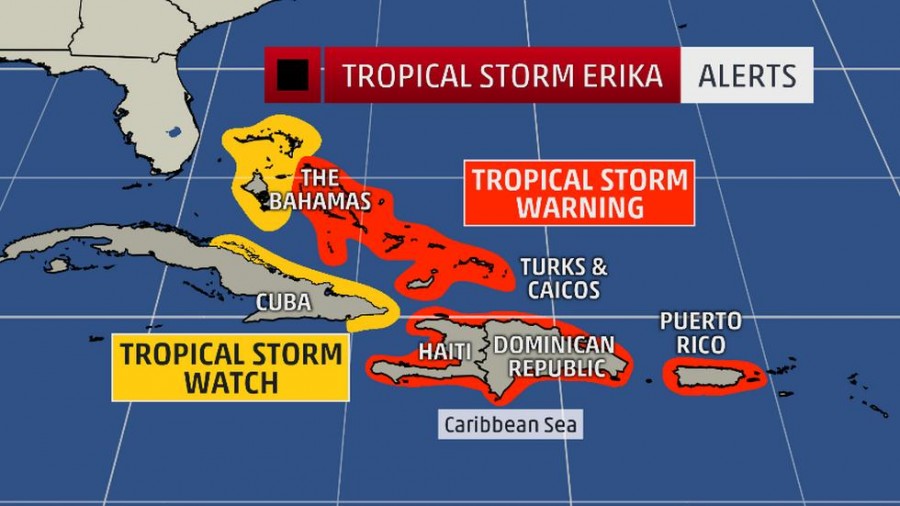 Photo: http://www.weather.com
On the 10 year anniversary of Hurricane Katrina and ust as we approache the heart of the 2015 hurricane season, Tropical Storm Erika is threatening Florida.
According to The Weather Channel, the storm could intensify to Hurricane level later this weekend as it could impact the Florida peninsula to the Carolinas. Erika has already caused destruction in Dominica on Thursday, causing strong winds and leaving over 12 inches of rain by the afternoon. In St. Thomas, wind gusts were recorded up to 48 mph.
Despite Hurricane fears, according to AccuWeather Hurricane Expert Dan Kottlowski, the tropical storm 'is a very disjointed tropical system at this time and is likely to weaken to a tropical depression as it crosses Hispaniola.'
If the storm drifts into the eastern Gulf of Mexico, it could hit the upper west coast of Florida at midweek, perhaps as a hurricane.