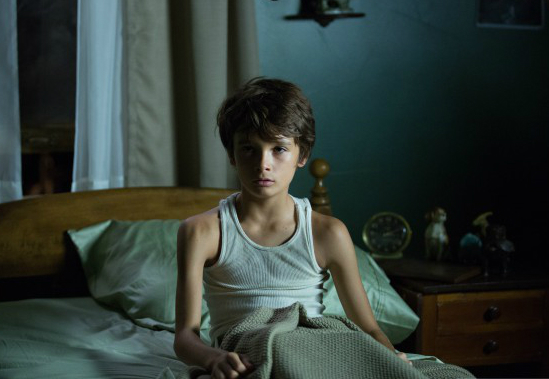 Photos: Gramercy Pictures
Three years ago, when I left the theater after seeing "Sinister," I knew Bughuul was the next great villain in horror. This malefic Boogeyman joined the likes of Jason Vorhees (Friday the 13th"), Michael Myers ("Halloween"), Freddy Krueger ("A Nightmare On Elm Street), Samara ("The Ring"), Ghostface ("Scream") and more. These are the most frightening characters who have haunted millions of nightmares. In the sequel, "Sinister 2," we take a deeper look into the history of this terrifying Bughuul that controls the minds of innocent children. This time, directed by Ciaran Foy ("Citadel) and co-written by "Sinister" director Scott Derrickson and C. Robert Cargill, the second installment is next level bloodshed. Although it's not as shocking as the original, I must say, in all of my years of watching horror films, this sequel contains one of the single most gruesome and horrific mass murders ever filmed.
It is most imperative that you take the time to see the first film before diving into "Sinister 2." The story picks up shortly where "Sinister" left off. Ellison Oswald (Ethan Hawke) and his family met their untimely and tragic ending after Bughuul penetrated the mind of Ellison's youngest son. But the mysterious box containing Super 8 footage of gruesome mass family homicides still remains, and so does the curiosity of now-Ex-Deputy So & So (James Ransone). He is determined to track down the source of paranormal evil that caused the death of his friend and many families before. On a path to burn down every home ever haunted by Bughuul, So & So is stopped in his tracks after discovering a mother and her two children living in one of the properties, which he thought was abandoned.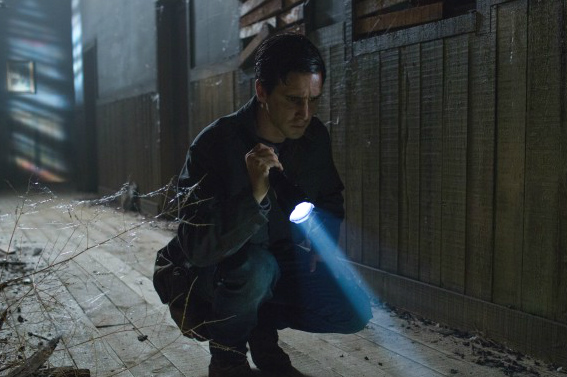 Courtney (Shannyn Sossamon), along with her 9-year-old twins Dylan and Zach (portrayed by real-life brothers Robert and Dartanian Sloan), are in hiding from her abusive husband. To make ends meet, she is restoring antique furniture in an abandoned church where a family was once murdered. Living in the house next-door, it isn't long before Dylan's nightmares begin.
Derrickson and Cargill waste no time getting to the business at hand; which is scaring the crap out of audiences. We immediately see Bughuul's grim face appear from Dylan's closet in one of the first scenes. This evil being has a posse of child ghosts who recruit new children. Each of them is responsible for killing their family. After committing their crime, the kids are trapped in Bughuul's purgatory.
It's never easy to deliver a sequel that is as good as the first. While the murders are even more graphic and the jump-scares are still there, "Sinister 2" does not possess the same wow-factor that its predecessor did. This could be due to the repetitive nature of some of the scenes. For instance; Dylan is Baghuul's first choice to slay his mother and brother. The young ghosts visit Dylan every single night and force him to watch video after video of familial executions. The pale-faced children aren't particularly scary and the stakes are never raised when they come around. Aside from one plot twist, for the most part, the audience has a sense of where the story is going. Where the intrigue lies is in Ransone's discoveries. We learn a little more about the origin of the Boogeyman villain.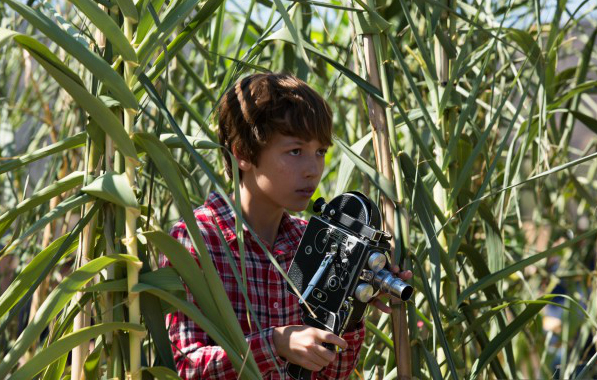 Casting-wise, Ransone is a likeable lead after playing the sidekick in the first film. Horror movie audiences are used to a somewhat confident protagonist who is not easily scared, but So & So is the epitome of a 'scaredy cat.' It only feels natural to root for Ransone's character, especially when he shakes in his boots everytime he ventures into a dark room. As we've seen in the "Wayward Pines" series, Sossamon has a knack for portraying the brooding wife and mother. Robert and Dartanian Sloan are the stand-out performances, proving their depth and versatility so early on in their acting careers.
I have no doubt that Blumhouse Productions already have a third installment in the works. The ending leaves plenty of room for a Baghuul reprise. I only hope that they can keep the scares coming and the shock-value alive.
By Pamela Price
Rated R
Running Time: 97 minutes