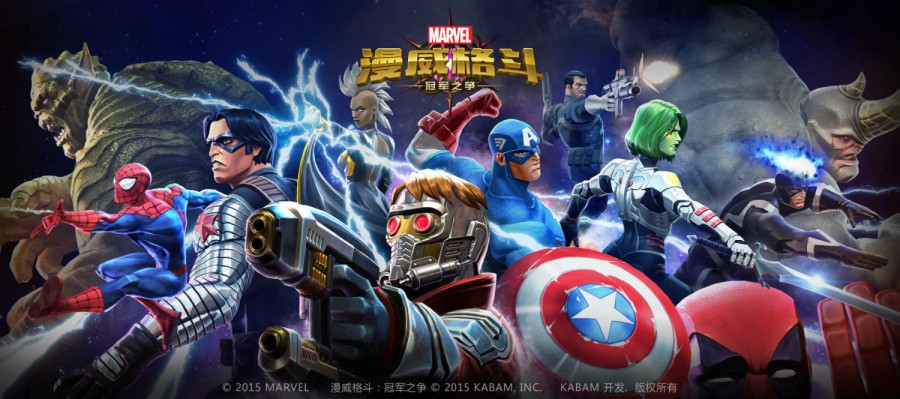 Disney Interactive China showcased a host of international plus locally produced mobile game titles from Star Wars™, Marvel and Disney at the China Joy Expo 2015, the country's largest and most significant gaming event, held in Shanghai from July 30th to August 2nd. In addition to showing blockbuster titles Marvel Contest of Champions, Marvel Future Fight and Star Wars™: Commander, Disney signaled its intention to work with local studios to develop world class games for Chinese audiences. 
"With Marvel and Star Wars, Disney Interactive has the biggest stories of the year and the biggest intentions to entertain players," said Justin Scarpone, Senior Vice President and General Manager, Disney Interactive Asia. "China is fast becoming the epicenter of gaming in the world and we intend to work with the best developers to deliver high quality games that apply our global IP in a locally relevant and totally engaging format."
Gaming is the largest segment and growth driver for China's Media & Entertainment market. According to iResearch, the gaming market will grow from US$18 billion in 2014 to US$31 billion in 2018 with mobile gaming set to account for 43 percent of the gaming market by 2018. "This is the hottest, most competitive market in the world and by working with leading developers and local studios we intend to ensure Disney's international portfolio of blockbuster games are hits in China too," said Mr. Scarpone.
At a gaming developer forum hosted by Disney Interactive China, industry leaders came together to talk about the biggest stories in games. Kabam, a world leader in creating AAA console quality games for mobile devices spoke about its Marvel slate of games including Marvel Contest of Champions. China Mobile Games and Entertainment Group Ltd (CMGE) the largest publisher and a leading developer of mobile games in China, launched Star Wars™: Commander, a combat strategy mobile game and Netmarble, a leading developer and publisher in Asia and globally highlighted the success of Marvel Future Fight.
At the event, Disney Interactive also announced several upcoming mobile titles that will be co-developed with local partners including Inside Out: Thought Bubbles with iDreamSky, a Pirates of Caribbean themed game with TipCat and a Star Wars themed game with Digital Sky.