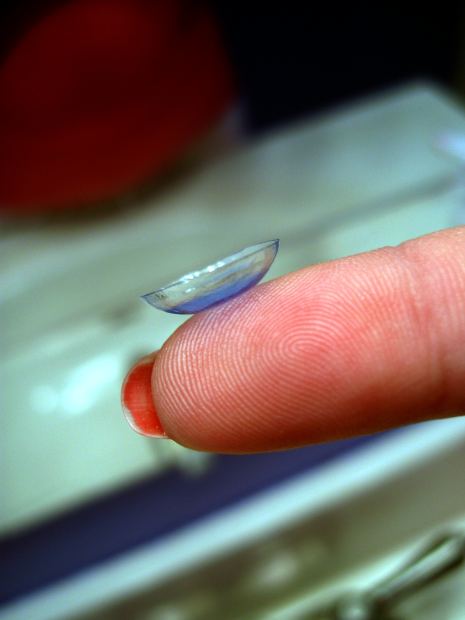 EPGL announced a specific technology it has invented; "The Smart Case" which takes today's average contact lens case and turns it into a computerized data transfer medium, charging medium and analytical medium, all while you sleep at night.
"This will be your contact lens' 'Mothership'," said David Markus Ph.D. "Future contact lenses will require much more than just a simple case with solution in it.  It's not easy to do all this in a fluid environment where contact lenses must live," said Markus.  EPGL has shown the technology to be effective in experimentation at top manufacturing facilities.  The Company is positioning this technology and others as essential platforms for major manufacturers to license it.
For the past three years, EPGL has been deeply involved in some key pioneering technology for integration of electronics into soft contact lenses and now has several patents pending.  "The future of the smart phone is literally in your field of vision," said Michael Hayes, President of EPGL. 
"Those who don't believe it are going to be left behind as some companies and investors were left behind in the smart phone revolution.  The time to get involved in this revolution is right now, not tomorrow or the next day, in our opinion.  Exponential growth of this industry is beginning now."