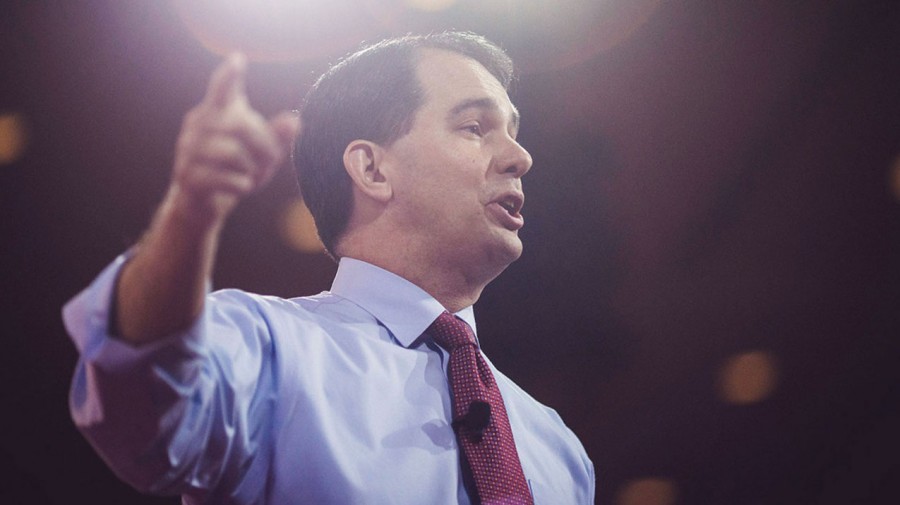 "I love America," Scott Walker said at the very start of his presidential announcement speech on Monday. Just hours before his in-person speech in Waukesha, Wisconsin, Walker tweeted, "I'm in. I'm running for president because Americans deserve a leader who will fight and win for them."
Walker was elected Milwaukee County Executive for eight years before becoming Wisconsin's 45th Governor. In 2012, Walker became the first governor in American history to win a recall election – garnering more votes and a higher percentage than in his 2010 election. In 2014, Scott was reelected once more.
On Monday, he said, "What makes America great is that America is a 'can-do' country."
"It's not too late, we can turn things around. [We need] the kind of leadership that gets things done."
The 47 year-old has helped Wisonsin to gain over 140,000 jobs, bringing the unemployment rate down to 4.6%, the lowest level since 2008.