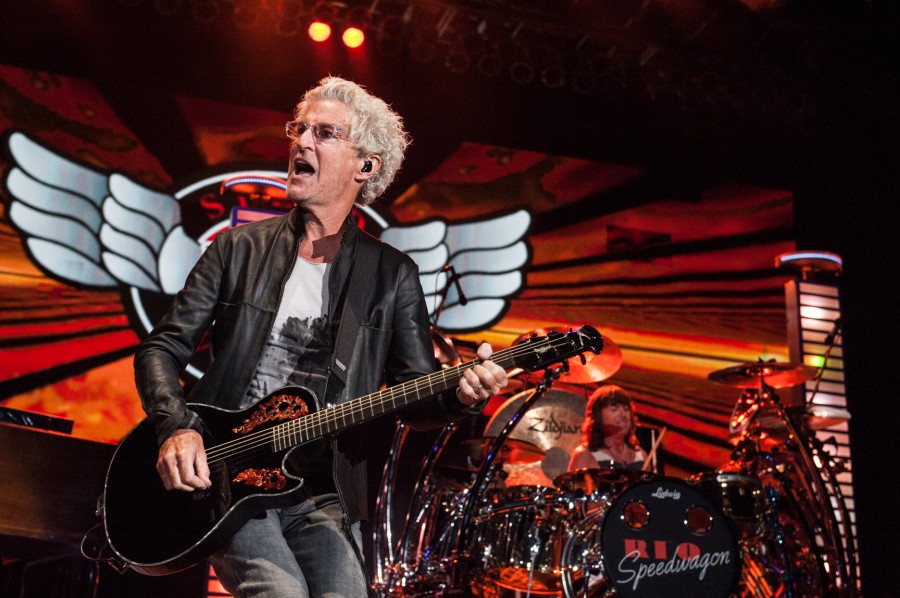 Photo: Courtesy of the Forum
After all the years I've spent in the music business, I have never had the opportunity to see REO Speedwagon, which is one of my favorite rock groups of all time. So when the opportunity presented itself and I heard they were appearing at the Fabulous Forum in L.A., I was there! It was a double treat for me as I had not been back to the Forum since its renovation. What a great venue! Though the seats were quite far from the stage, and I had forgotten my binoculars at home, I would not let that get in the way of enjoying their music. REO opened the show and was followed by Boston.
Led by the incomparable and iconic lead vocalist and rhythm guitarist, Kevin Cronin, the band was intact with his longtime band mates. This included Dave Amato; one of the most accomplished lead guitarists, who joined REO in 1989 after playing with Ted Nugent and Bon Jovi's Richie Sambora. Along with Bruce Hall, a fantastic bass player who became a band member in 1978. Incidentally, Hall co-wrote "Lost In A Dream" in 1974 with Mike Murphy, which was a very successful single for the group. Also on stage was Neal Doughty, a founding member of REO Speedwagon. Highly respected by his peers, Doughty's accomplishments include the Hammond Organ solo on "Roll With The Changes" and his piano work on "157 Riverside Avenue." On "Ridin' The Storm Out" (1973), Neal introduced the classic Mini-moog synthesizer sound to REO's music. This trademark sound was remarkably present at the start of "Can't Fight This Feeling" which he considers the most difficult and rewarding intro to play. Neal also wrote "Sky Blues" in 1973, "One Lonely Night," in 1984, as well as "Variety Tonight" in 1987, from the album "Life As We Know It," which features an electronic sax solo played on an Emulator digital sampling keyboard. And last but not least, the newest member Bryan Hitt on drums and percussion. A much-in-demand studio musician, Bryan was chosen after a grueling two-day audition among the best drummers in LA. He first appeared on the 1990 album "The Earth, A Small Man, His Dog, and a Chicken."
Created in the late '60s in Champaign, IL, REO (named after the precursor to the light truck) rode from gig to gig in station wagons. By the early '70s, the band, which never stopped touring and recording, started a rock movement in the Midwest which would eventually be followed by STYX, Kansas, Cheap Trick and more. Soon Gold and Platinum albums such as "Ridin' The Storm Out" followed, setting the stage for the huge 1980's success of "Hi Infidelity." With 22 million albums sold in the U.S. and 40 million around the globe — including platinum records and international hit singles — REO finally accomplished their goal.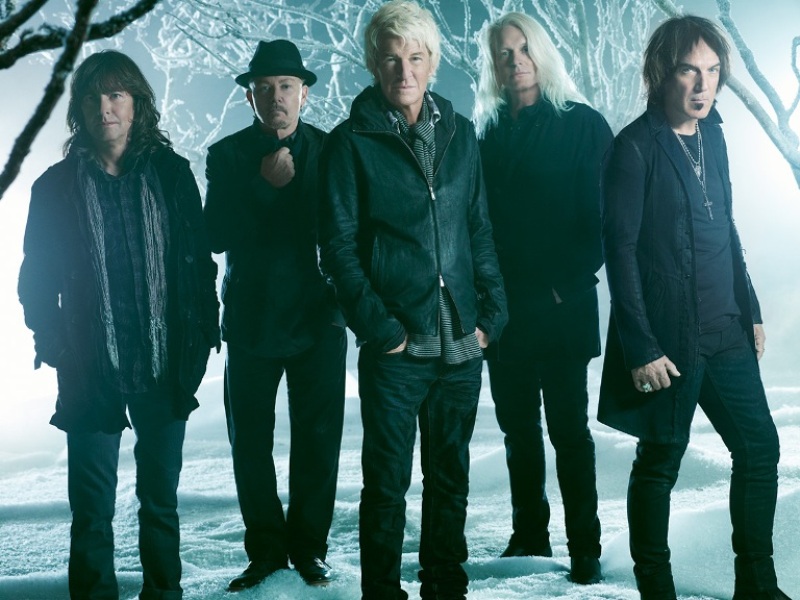 Photo: https://www.facebook.com/REOSpeedwagonOfficial
Last Sunday Kevin Cronin, who looks as energetic as he did 40 years ago, reminded me throughout their performance, what good writers and an amazing band they are. Great musicians who could entertain us without using foul language, and who rock love songs like no others. REO keeps on thrilling their audience which span from ages 12 to 80 years-old, black, white, Hispanic and Asian.
Without any intricate stage props, and only six lit columns with their name appearing on top above the stage, REO Speedwagon started their set in total simplicity with "Don't Let Him Go." The band followed that with "Music Man," before they went into "Take It On The Run." I have to admit that the sound was less than perfect, muffled and way too loud, and the overall mix was distorted, which made it very difficult to hear the lyrics. Thankfully the crowd who sang along knew all the words. The hits kept on coming with "Someone Tonight," "In your Letter" and "Keep Pushin'." But the fans went wild when they started playing the first few bars of "Can't Fight this Feeling." Then came "That Ain't Love," "Tough Guys" and "Golden Country." Occasionally speaking to the public, it was clear that Cronin still owned the stage. They wrapped up with "Time For Me To Fly" and "Back On The Road Again," which is sang by Bruce Hall, before ending the set with "Roll With The Changes." Everyone was pleased. They came back for two encores as they delighted us with "Keep On Loving You" and "Ridin' The Storm Out." REO's legacy is quite alive. Their music continues to define excellence in musicianship and writing.  Their performance was impeccable. This is one concert where you can bring the entire family. Until next time…
By Michele Elyzabeth
For future Forum concerts visit: http://www.fabulousforum.com/content/forum/home.html